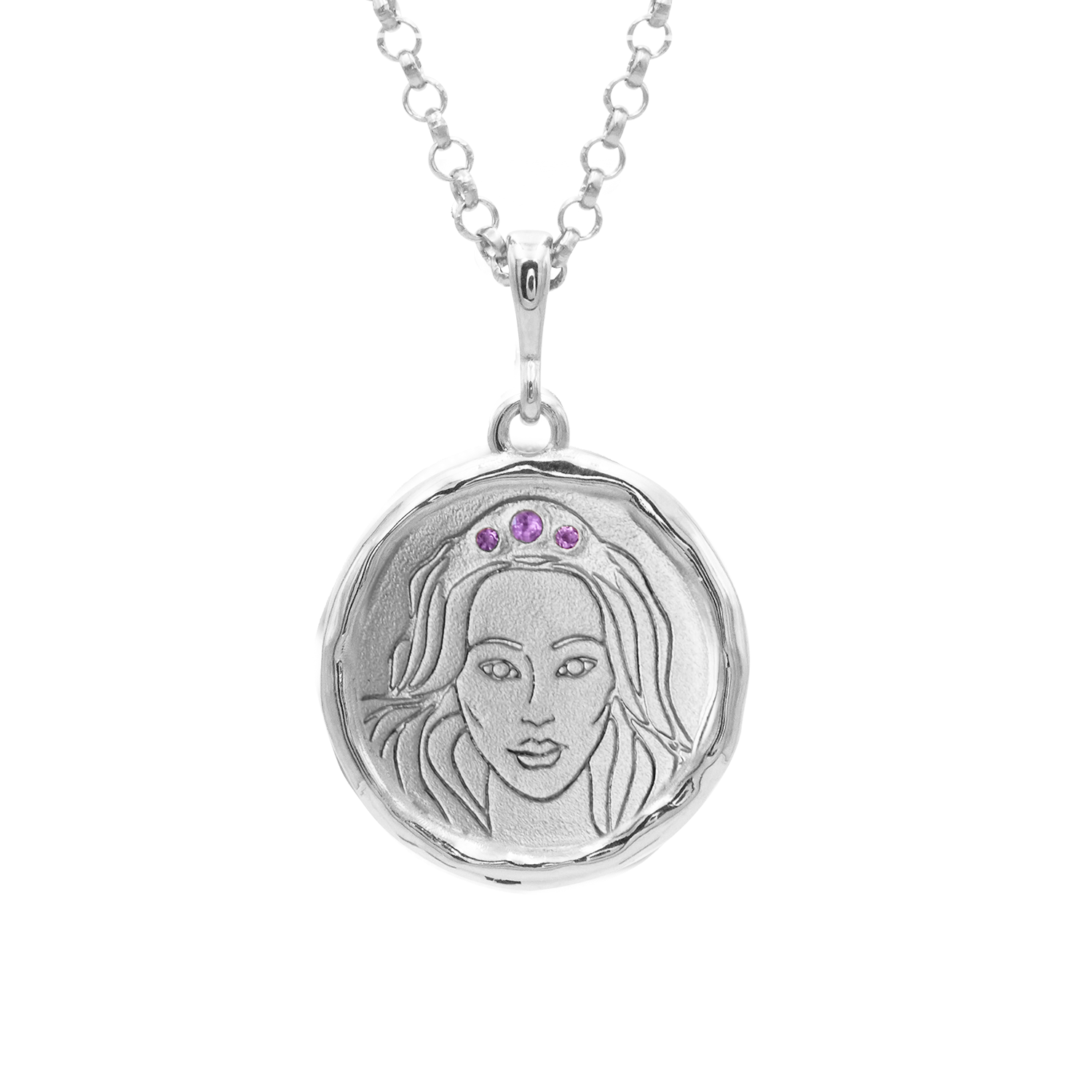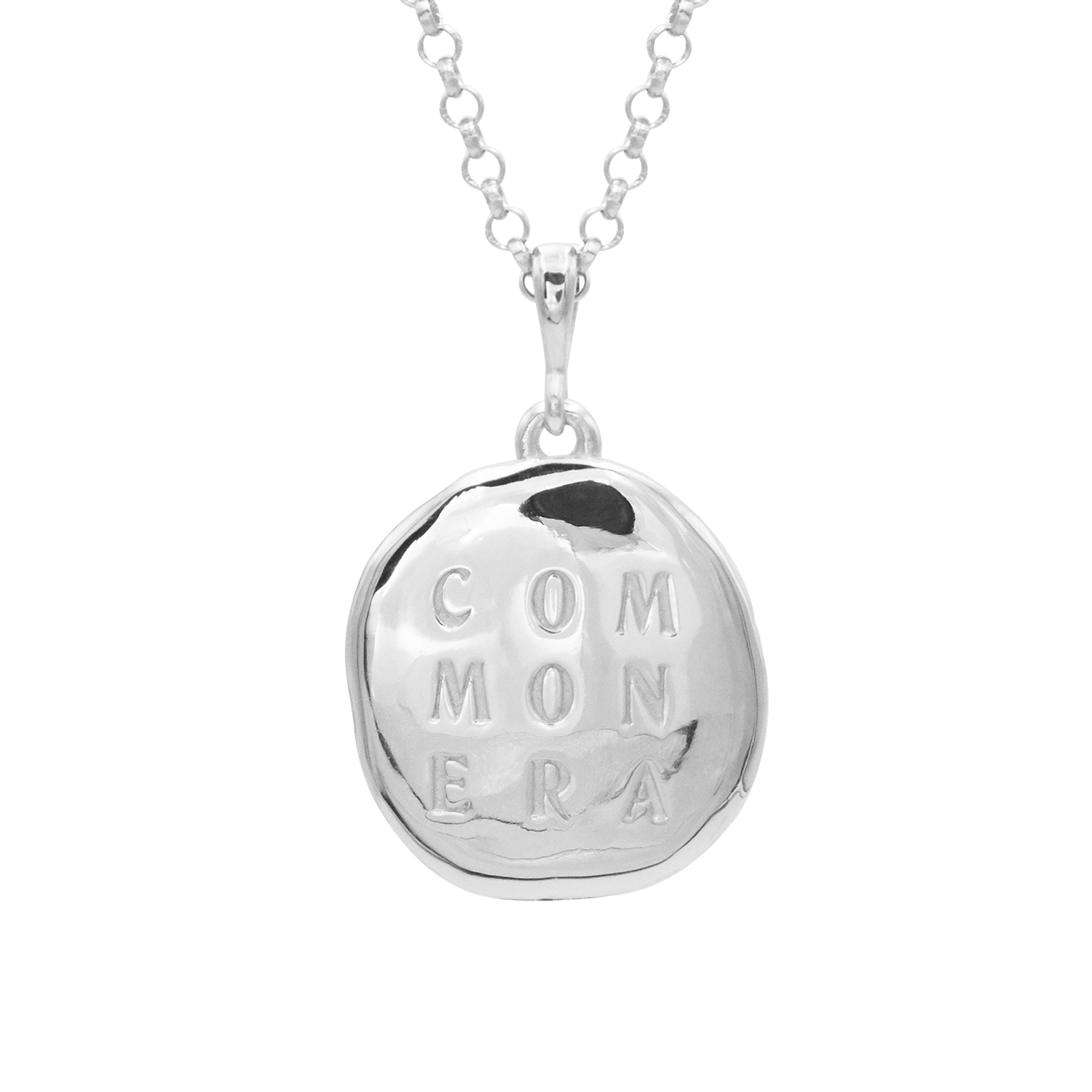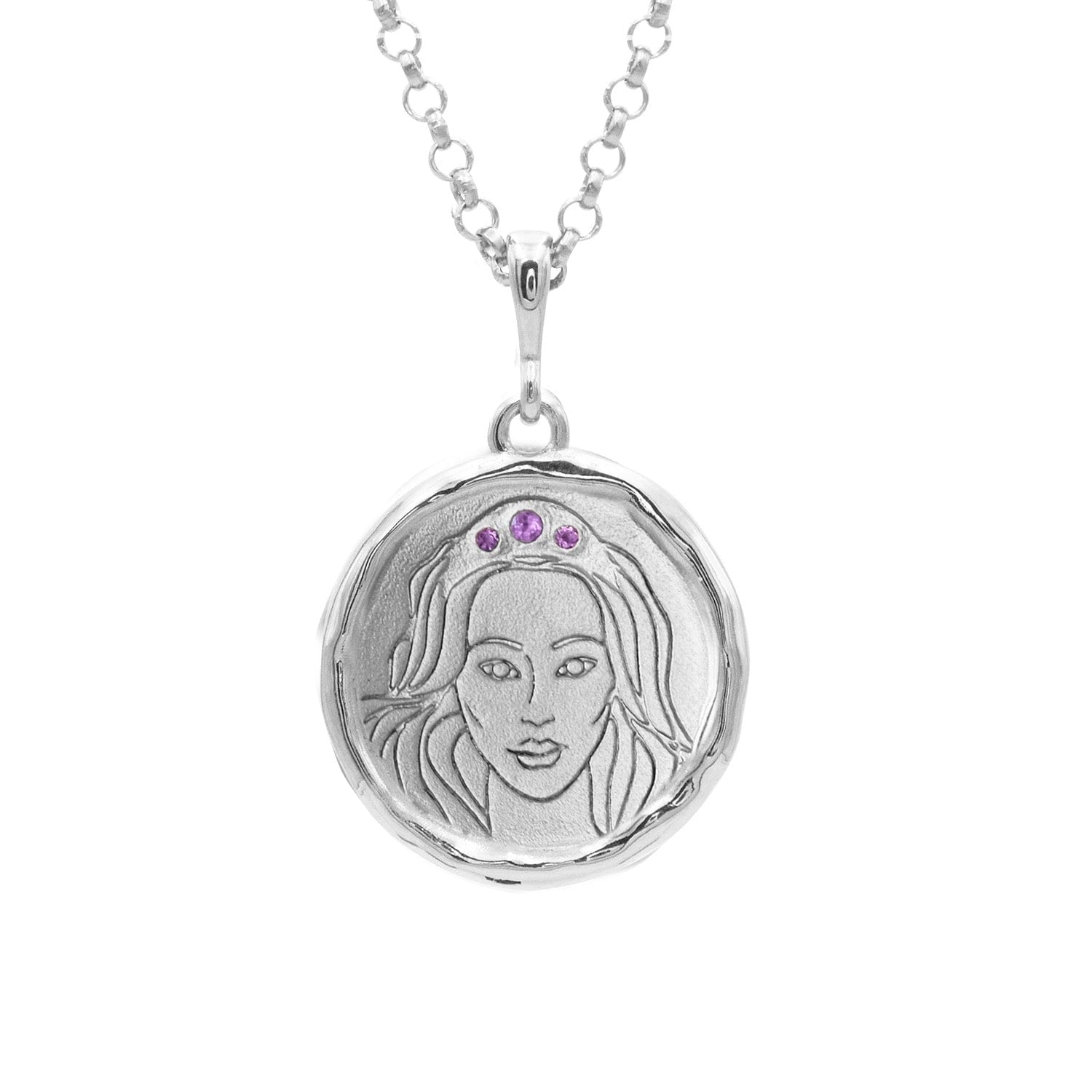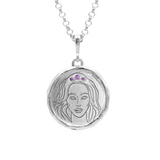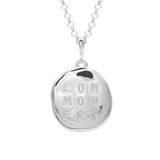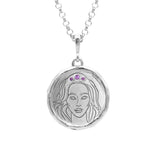 Hecate Goddess of Magic Triple Amethyst Medallion Necklace | Silver
Free shipping and returns
100% recycled metals always
Fairly made, fairly priced
Description

Goddess of Magic, Witchcraft, the Night, and Crossroads

Hecate is one of the most mysterious and revered figures in Greek mythology. First mentioned circa 700 BCE by Hesiod, Hecate is the ancient Greek goddess of magic and the night, though she later came to be associated with boundaries and crossroads. 

Hecate is a Titan, one of the gods who ruled the universe before the Olympians came to power. Zeus, the new king of the gods, respected Hecate so much that he allowed her alone to retain her powers after the fall of the Titans. Hesiod tells us that Zeus "gave her splendid gifts - to have a share of the earth and of the barren sea, and from the starry sky as well she has a share in honor, and is honored most of all by the immortal gods."

Hecate is primarily the goddess of magic, and was called upon by ancient sorceresses to empower their spells and rituals. As a goddess of the night, she is often depicted on ancient pottery bearing torches to guide mortals through the darkness. As the goddess of crossroads, she is usually sculpted as a three-faced figure, known as the Threefold Hecate; each face gazing out at the horizon and watching over travelers. In this pendant, we gave Hecate three amethysts in her crown to symbolize her three vigilant faces.

Hecate is the talisman for those at a crossroads in life, who need guidance in the dark, and who call upon her immortal magic. 

Product Details

Three ethically-sourced natural amethysts
Solid 925 sterling silver
1 inch diameter
18 inch solid sterling silver rolo chain
---
FAQ

When will my order ship?

All pieces except for made-to-order solid gold will ship within 24 hours on business days.

Solid gold orders ship from our NYC studio and the time to ship is indicated above the "Add to cart" button on those pieces.

What if my piece is lost in the mail?

This is in incredibly rare, but if it happens we will make it right with a free replacement.

Solid gold pieces are always shipped with signature required to ensure this doesn't happen.

Does your jewelry come in a box or a pouch?

Both! Our packaging is made in Chicago and consists of a peach-colored vegan suede pouch in a branded box, so they're easy to wrap up as gifts.

Frequently asked question

Use this to answer some common questions you hear from your customers. You could discuss product details, size fit, shipping policies, or anything you think would help merchants make an informed decision about your products. This section will appear across all products.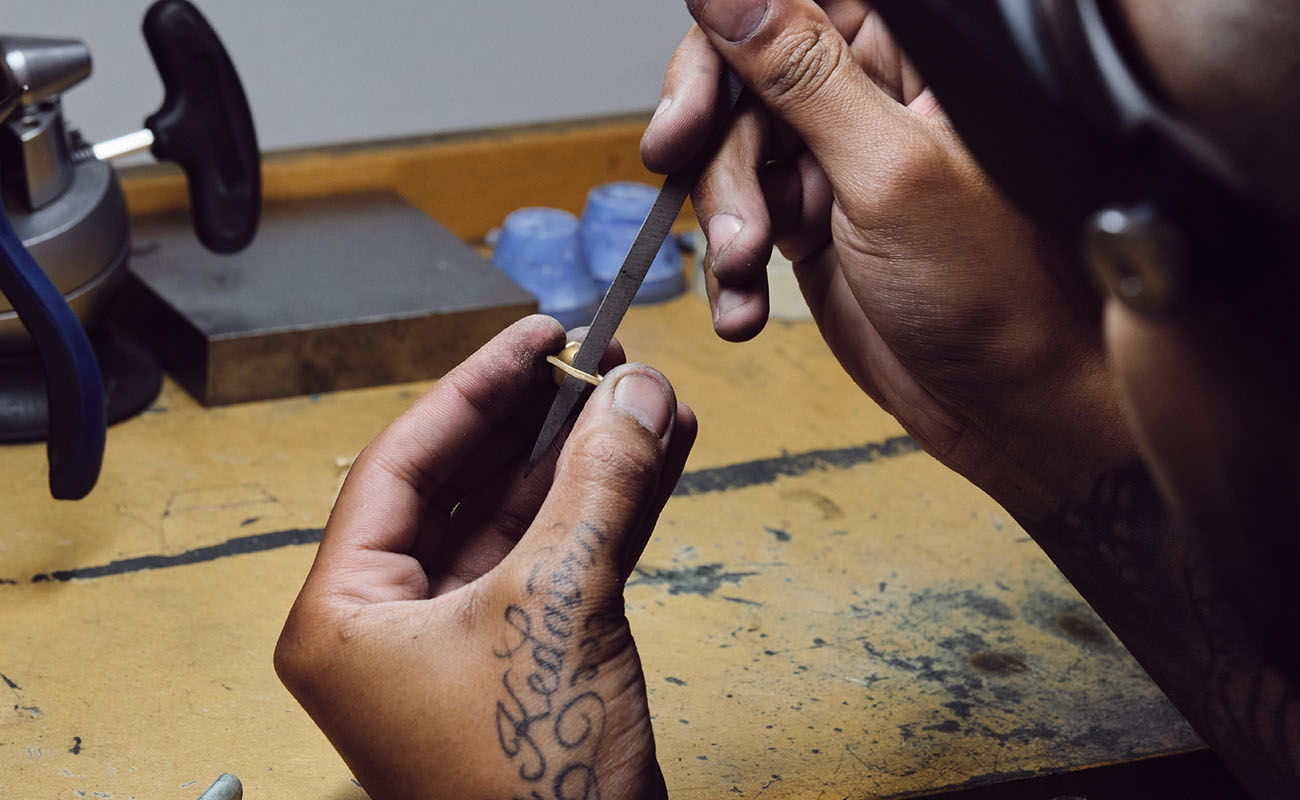 FEATURED BLOG
People are always curious about how jewelry companies price their pieces - how can that tiny little piece be worth $3000? I was one of those skeptical people until I founded...