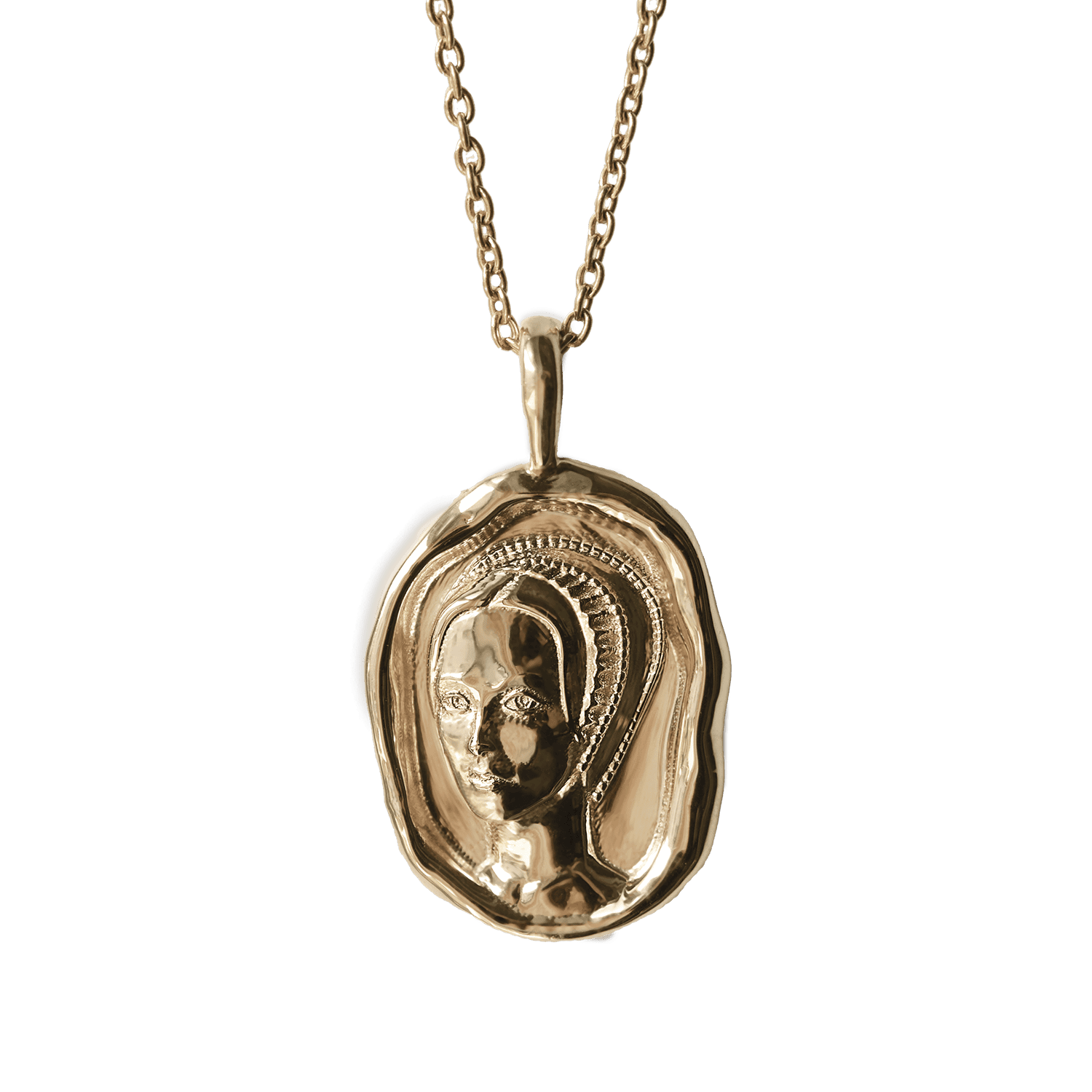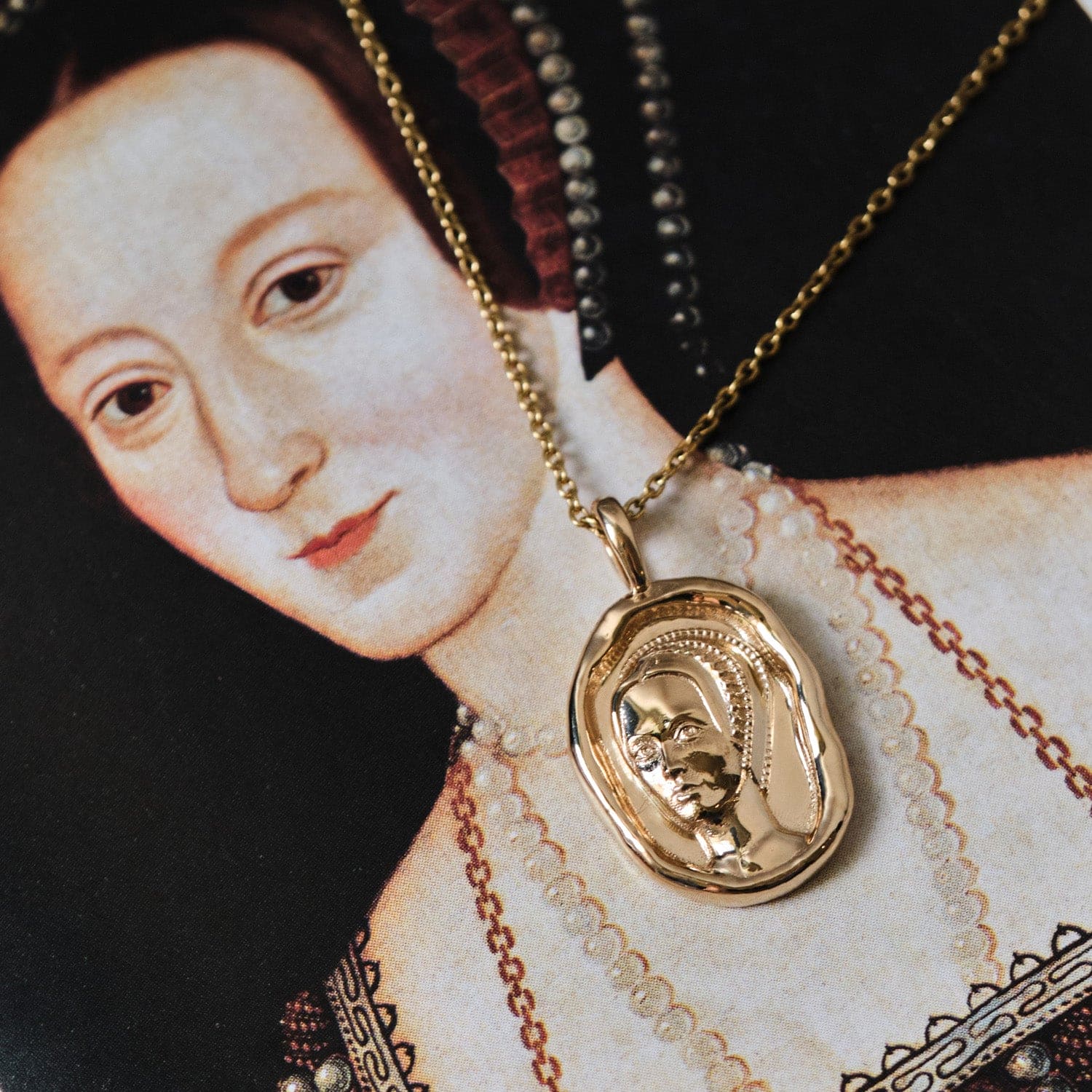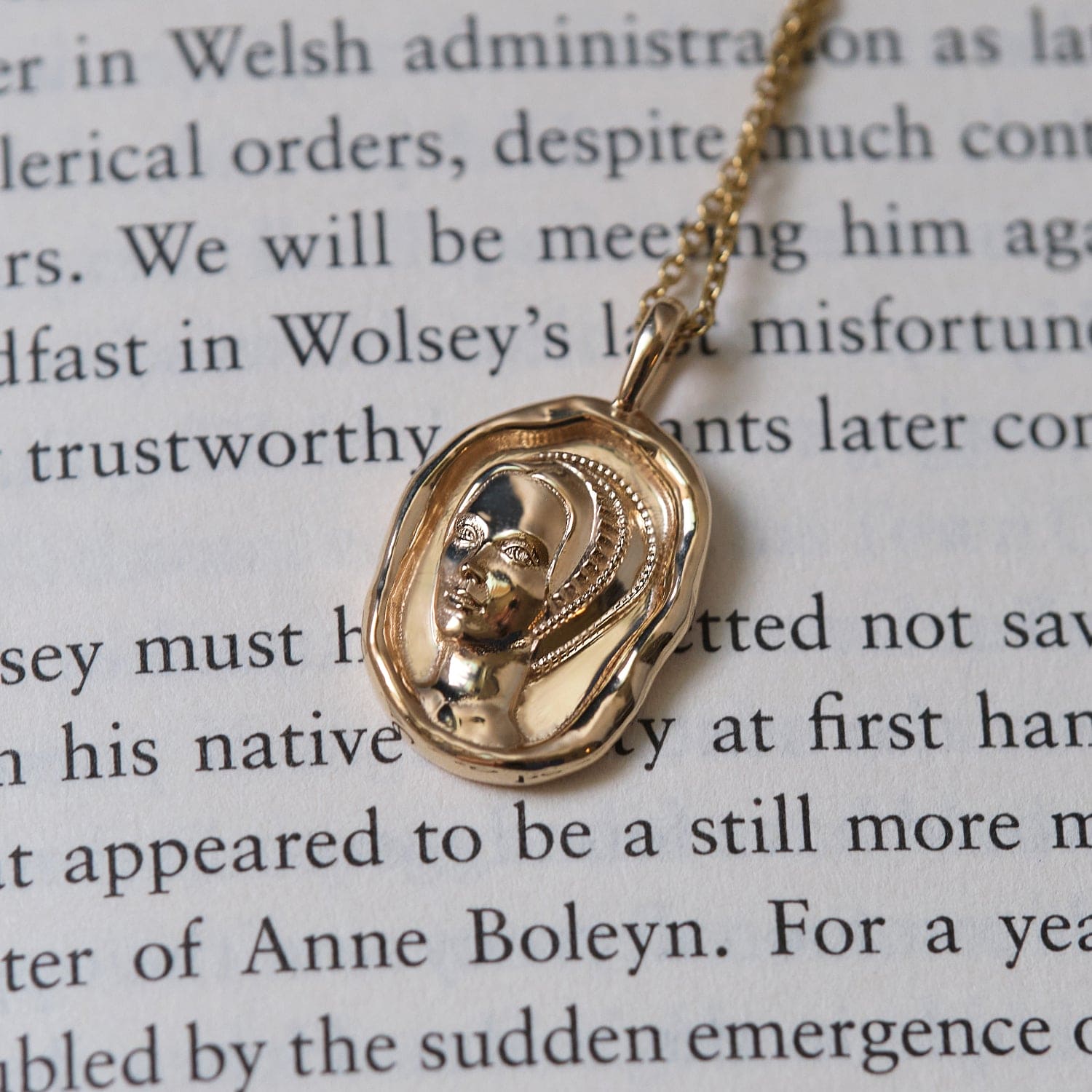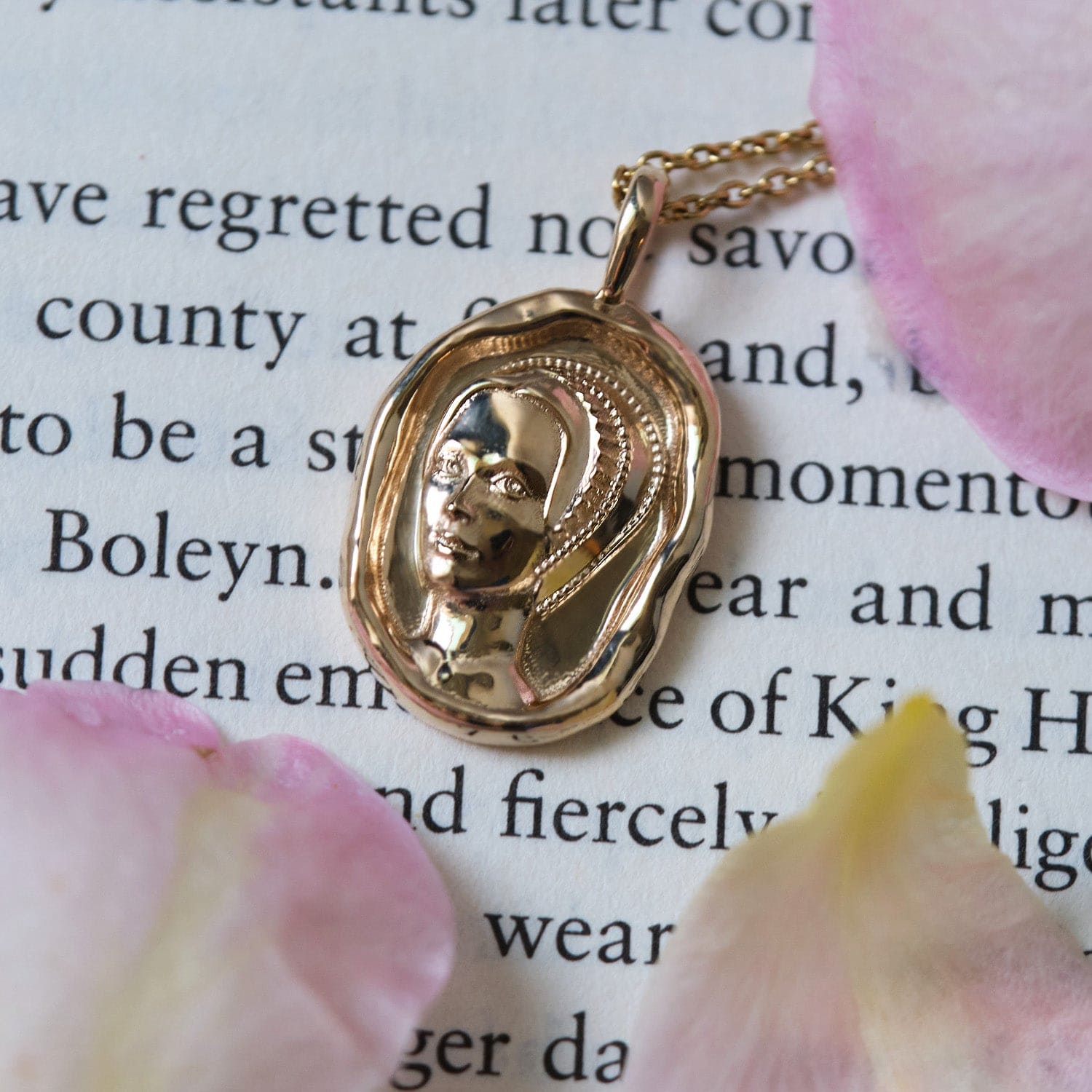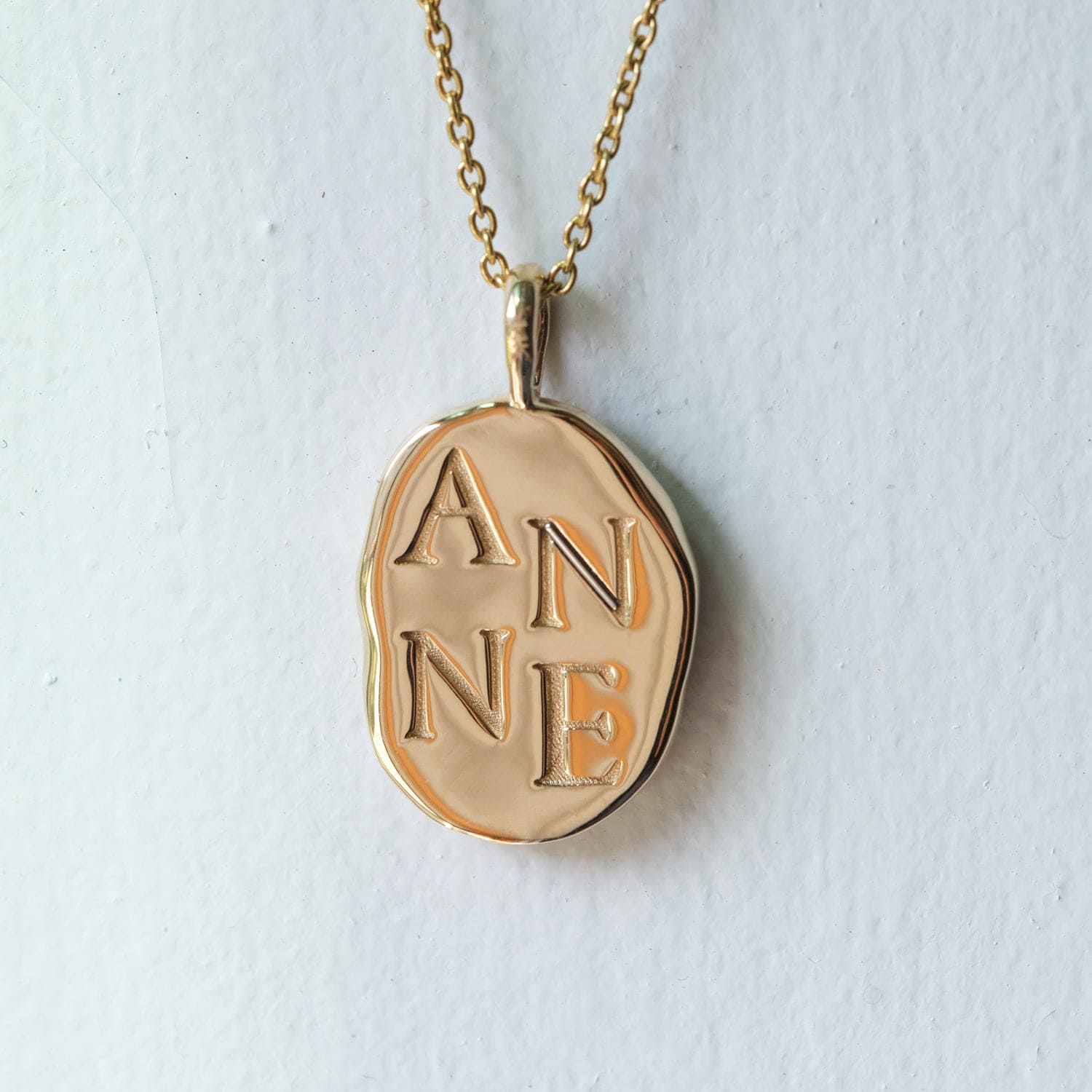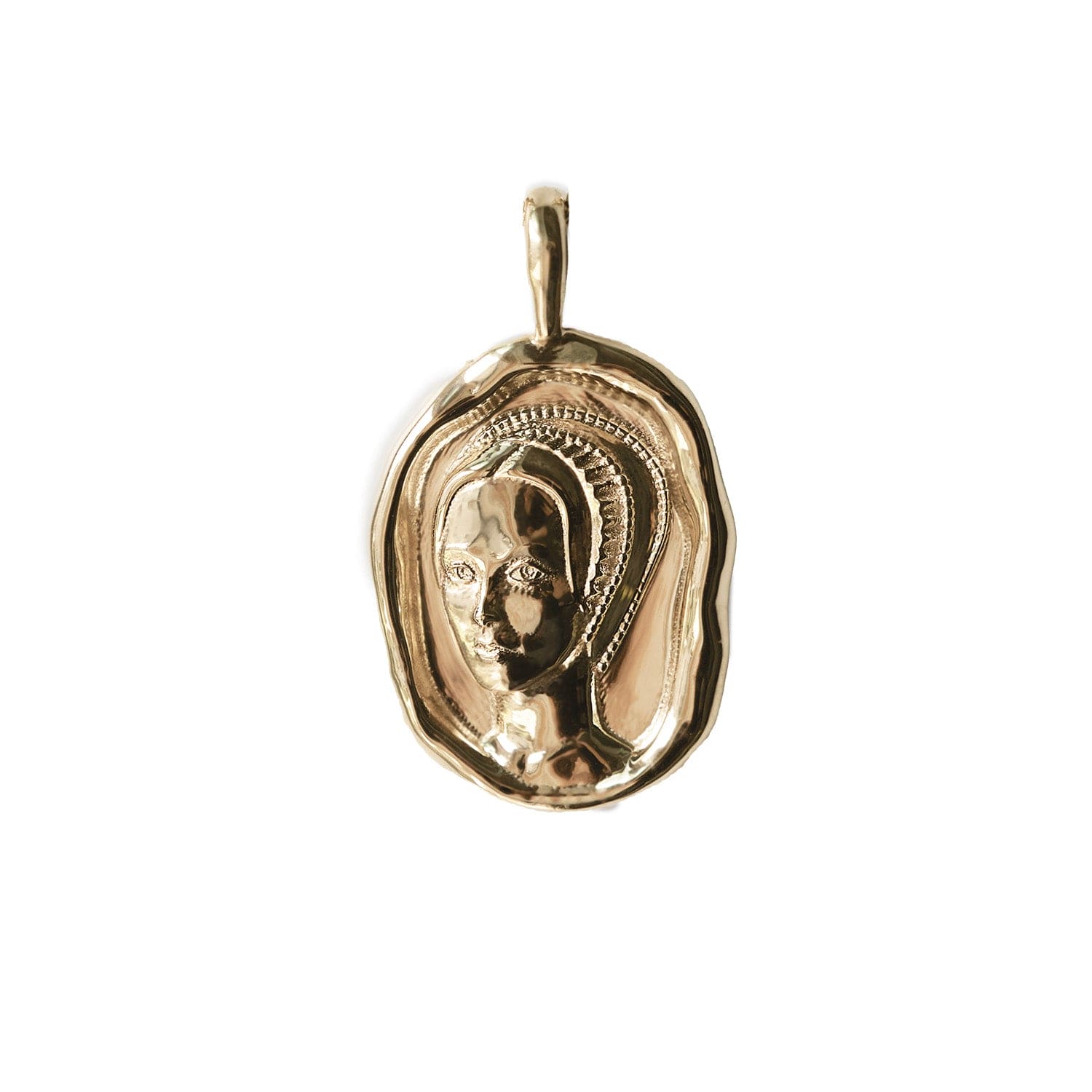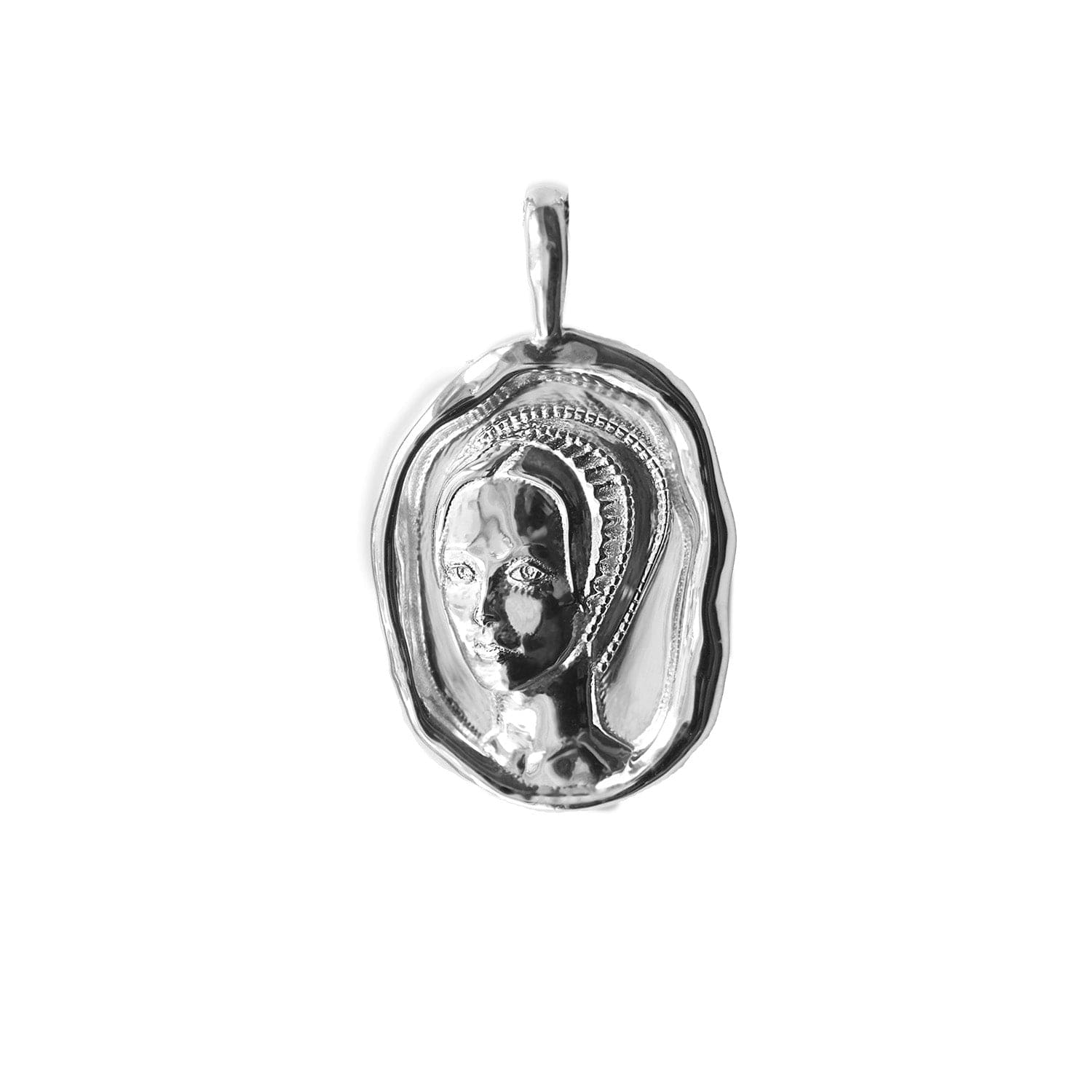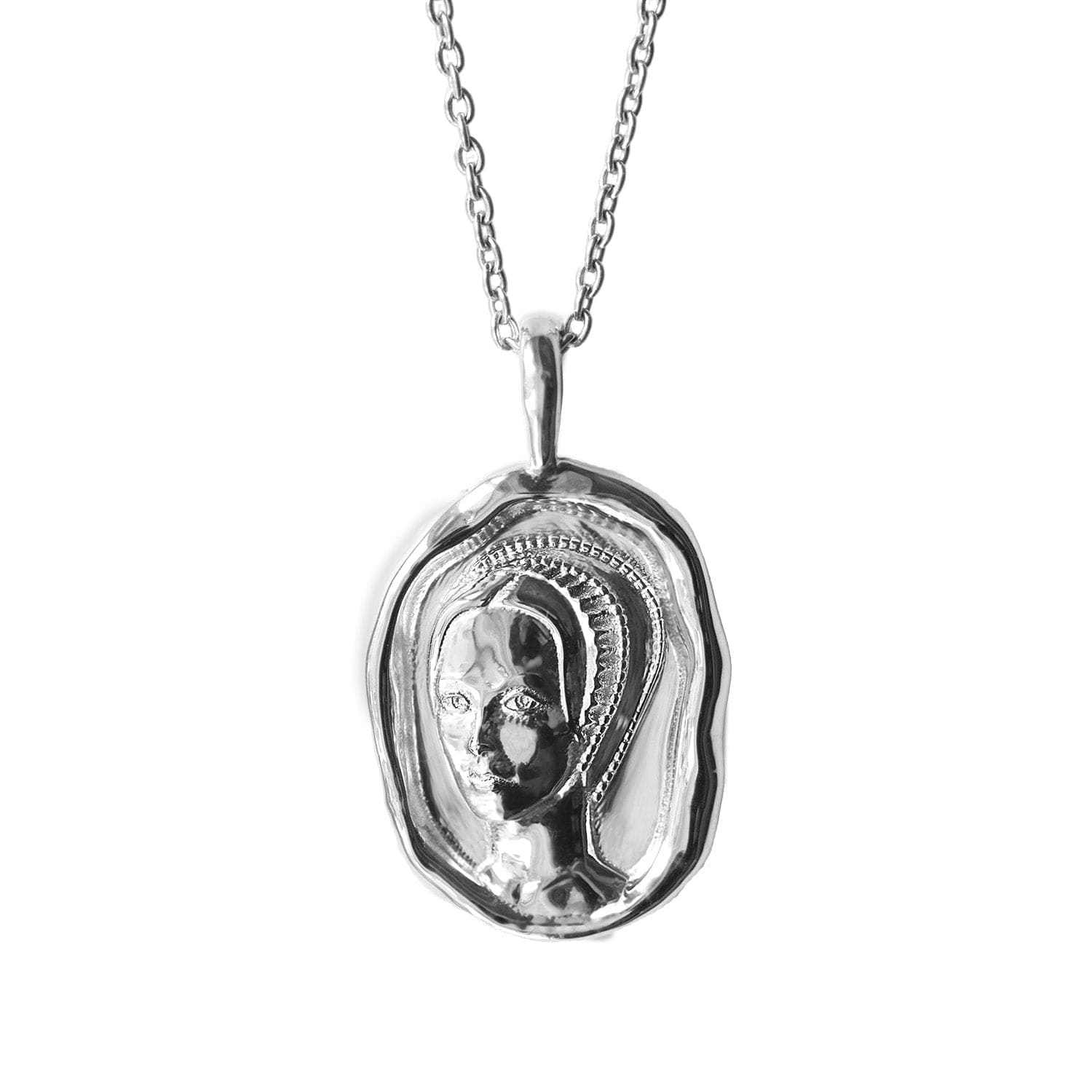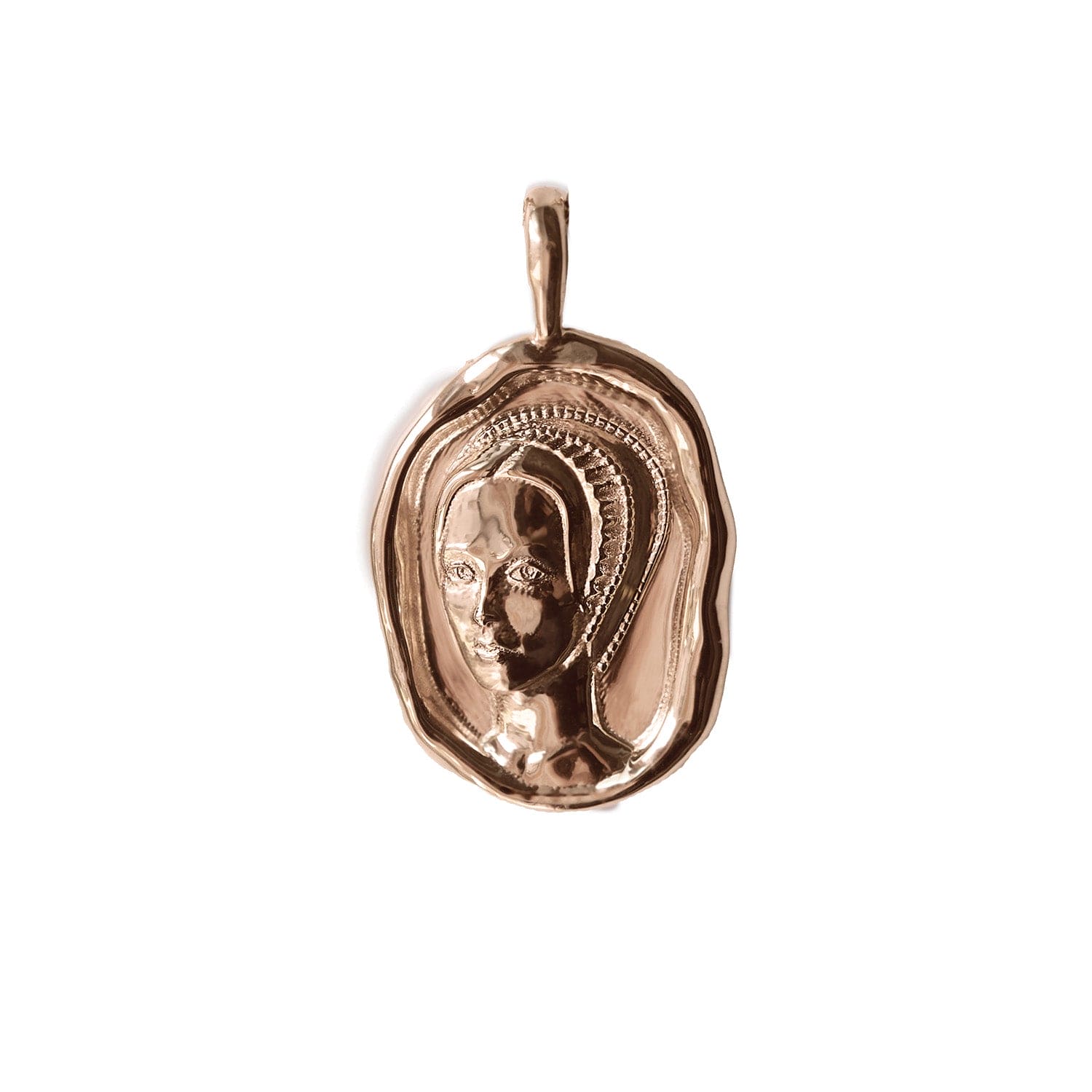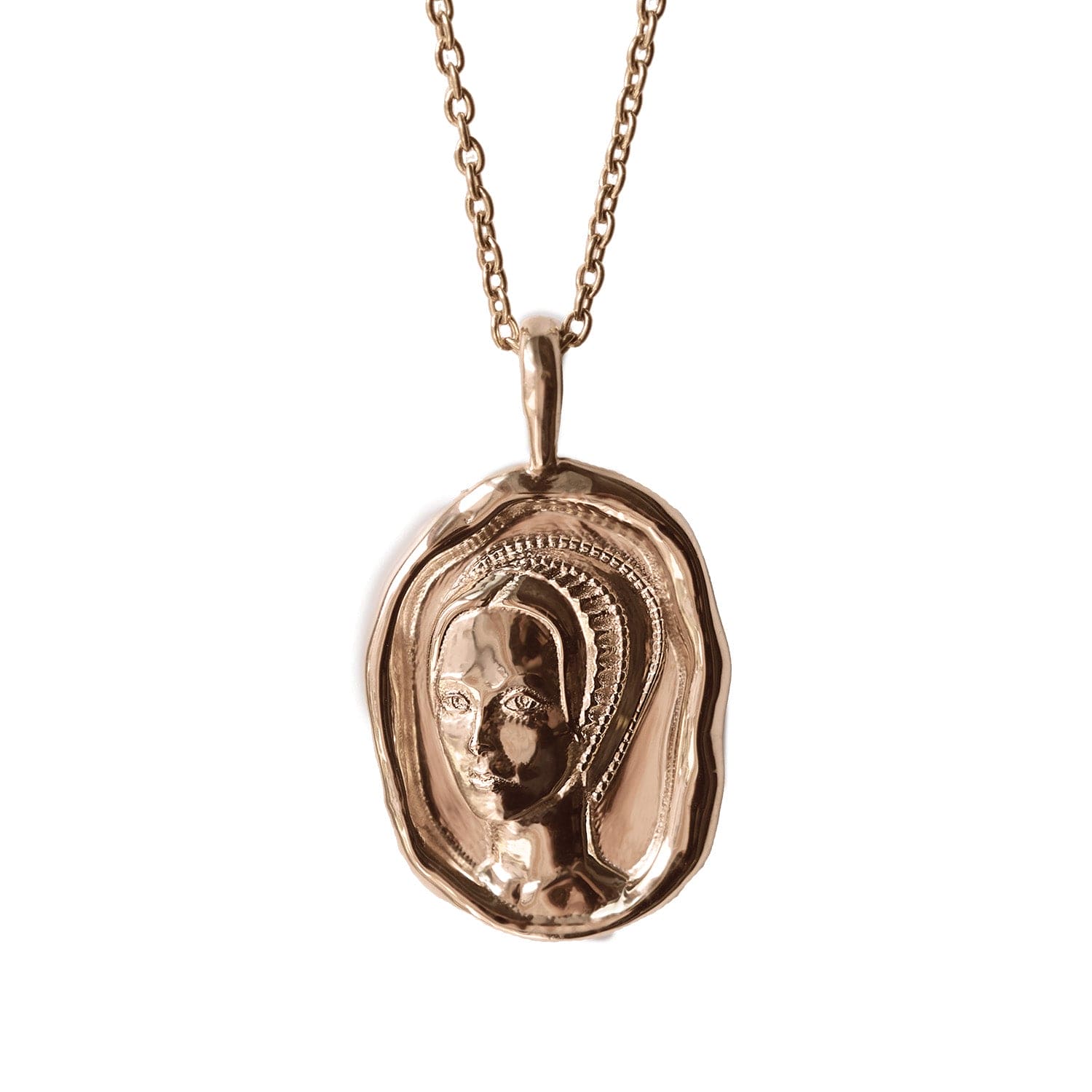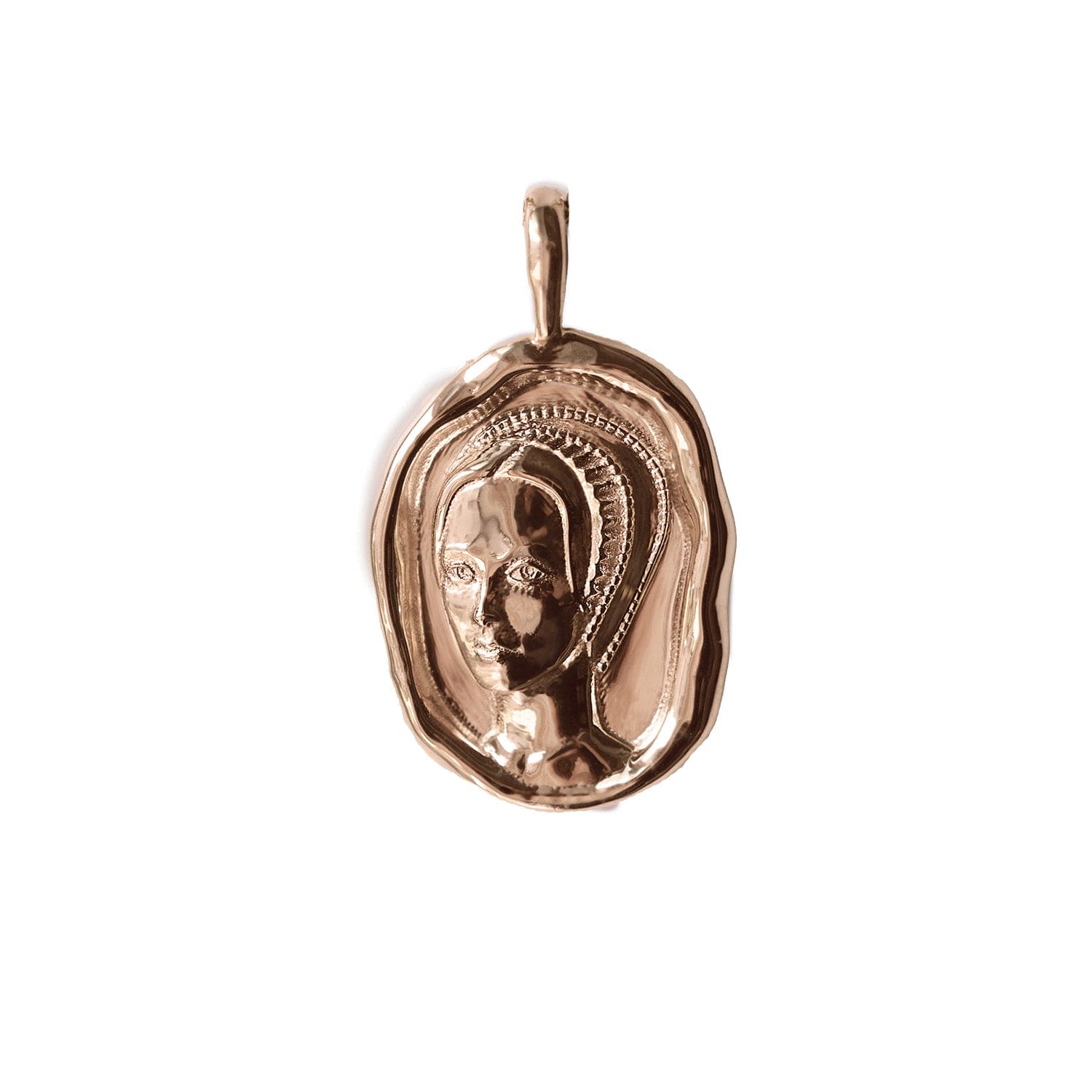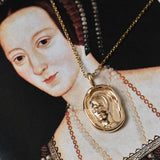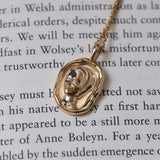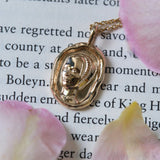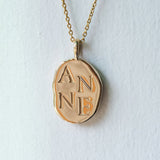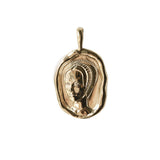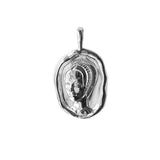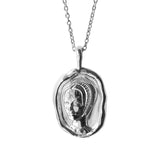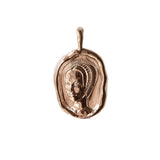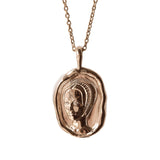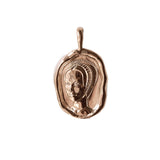 Anne Boleyn Molten Gold Pendant
Free shipping and returns
100% recycled solid gold or vermeil
Fairly made, fairly priced
Description

Anne Boleyn was one of the most enigmatic and influential queens in English history. She was not just a queen, but a transformative figure, whose presence forever altered the trajectory of the English monarchy.

Navigating the intricate politics of the Tudor court, Anne's charm, wit, and intelligence captivated the most powerful man in England, King Henry VIII. Their passionate relationship was not only a love affair but also an intellectual union. Anne's exposure to Lutheran reformist ideas, combined with her influence over the king, played a pivotal role in the English Reformation. This seismic shift, driven in part by their desire to marry, led to England's break from the Roman Catholic Church and the establishment of the Church of England.

Yet, Anne's rise to power was fraught with challenges. As the second wife of Henry she she faced both adoration and animosity. Her inability to produce a male heir, coupled with courtly intrigues and her bold religious stance, led to her tragic downfall. Accused of treason (wrongly, most modern scholars argue), Anne's life was cut short on the scaffold, but her legacy was indelible.

Despite her untimely end, Anne Boleyn's influence endures. She is remembered not just for her role as a queen but as a symbol of resilience, ambition, and religious reform. Her story, filled with passion, intrigue, and determination, continues to fascinate and inspire.

This pendant, exquisitely crafted, is based upon one of the only remaining portraits of Anne. Wear this emblem to honor Anne Boleyn's legacy and let her tale inspire you to challenge conventions, embrace change, and pursue your ambitions with unwavering determination.
About Solid Gold ✨

Solid gold is the best option if you:

1. Want to wear your piece forever or pass it down as an heirloom. Solid gold will last for centuries without degrading.

2. Want to invest in jewelry as an asset rather than an accessory. Gold traditionally appreciates in value and can always be melted down and made into a new piece

Unlike many brands, our gold is never hollow - it is always 100% solid, cast using the lost wax method, meaning there is a lot more gold in each piece.

Our gold is 100% certified recycled and each piece is handcrafted here in New York.
Product Details

Metal:
100% certified recycled 14k solid gold

Gold Weight:
5 - 6 grams

Dimensions:
22mm x 15mm
3mm thick

Chain:
20 inch 1mm cable chain with lobster clasp

Hand made in New York City
When will my piece ship? 🚚

Gold Vermeil pieces ship same day or next business day.

We keep a small inventory of solid gold pieces - please check about the 'Add to Cart' button to see if your piece is in stock.

If not, it will display the estimated ship time so that we can custom make it for you in our NYC studio.
What does Traditional Retail Price mean? 💸

Most brands sell through boutiques and department stores, where the pricing model is usually a 2 - 4x markup from their wholesale price. For example, the jewelry brand sells the piece to the store for $1000, and then the store sells it to you for $2,500.

Because Common Era sells directly from our studio, we can give our customers the same pricing we would be giving to wholesale stores.
About Gold Vermeil

Gold Vermeil, pronounced ver-may, is a french term for a style of gold plating that is regulated by the federal government. Unlike "gold plated" jewelry, vermeil must always be on a solid 925 sterling silver base - rather than brass - with at least 2.5 microns thickness of gold. This is 3 times thicker than normal gold plating.

This makes vermeil a longer lasting product than gold plated jewelry, as well as more valuable because it's composed entirely of precious metals.
---
FAQ

When will my order ship?

All pieces except for made-to-order solid gold will ship within 24 hours on business days.

Solid gold orders ship from our NYC studio and the time to ship is indicated above the "Add to cart" button on those pieces.

What if my piece is lost in the mail?

This is in incredibly rare, but if it happens we will make it right with a free replacement.

Solid gold pieces are always shipped with signature required to ensure this doesn't happen.

Does your jewelry come in a box or a pouch?

Both! Our packaging is made in Chicago and consists of a peach-colored vegan suede pouch in a branded box, so they're easy to wrap up as gifts.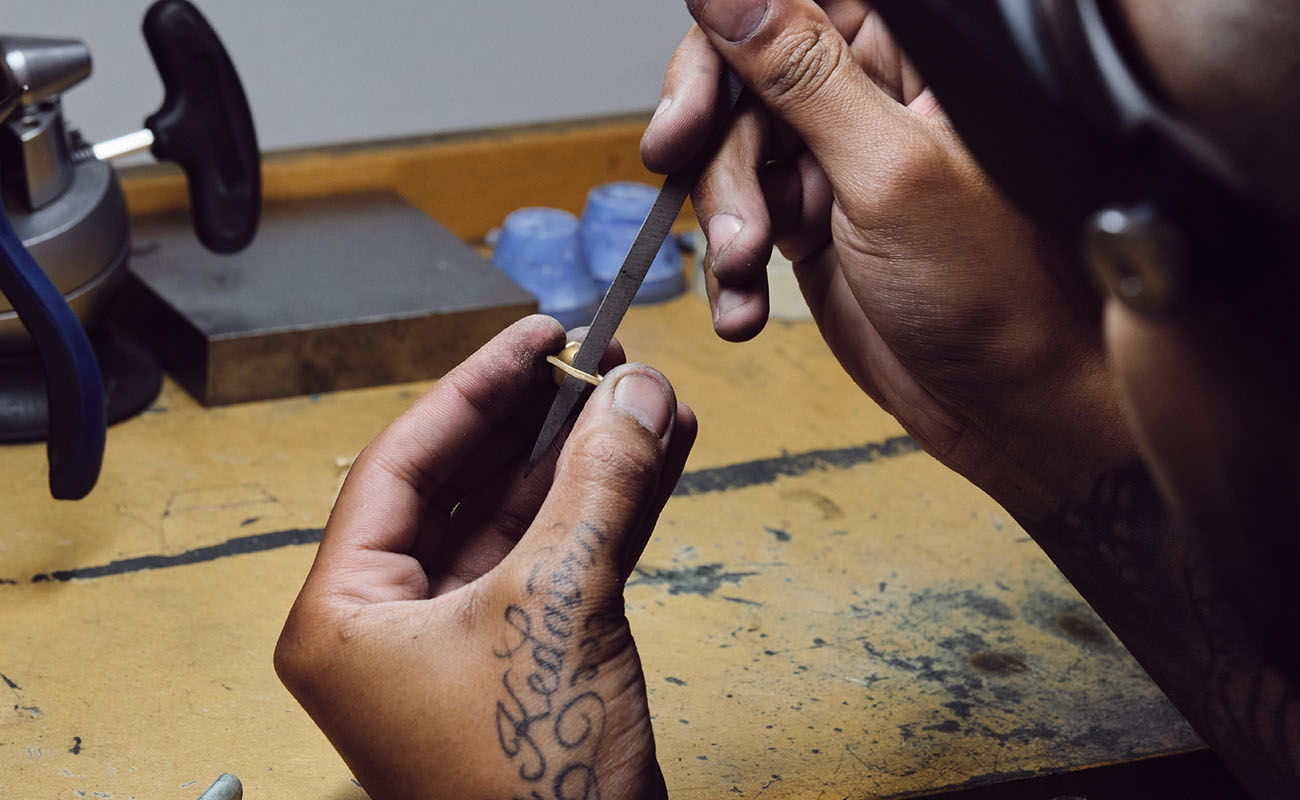 FEATURED BLOG
People are always curious about how jewelry companies price their pieces - how can that tiny little piece be worth $3000? I was one of those skeptical people until I founded...