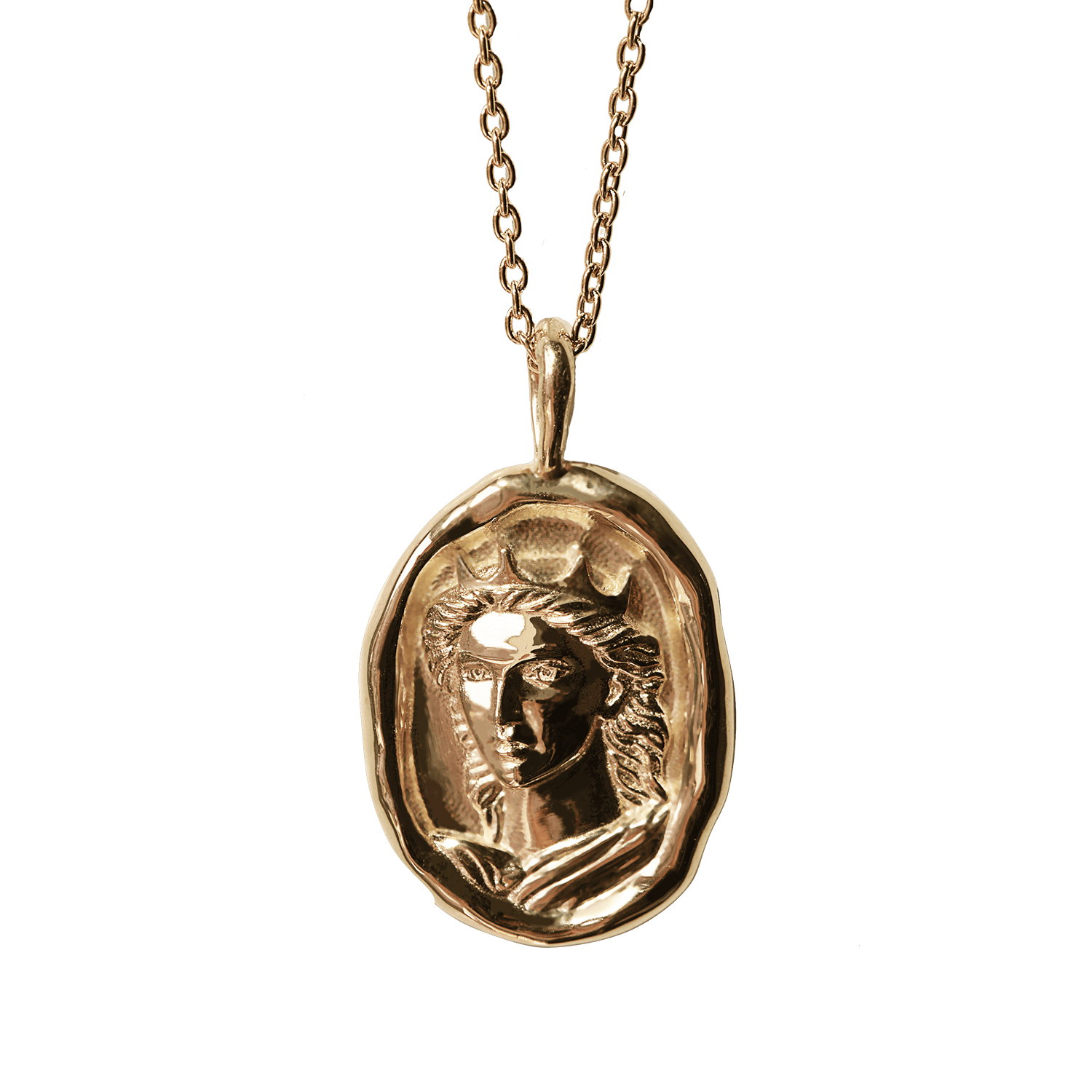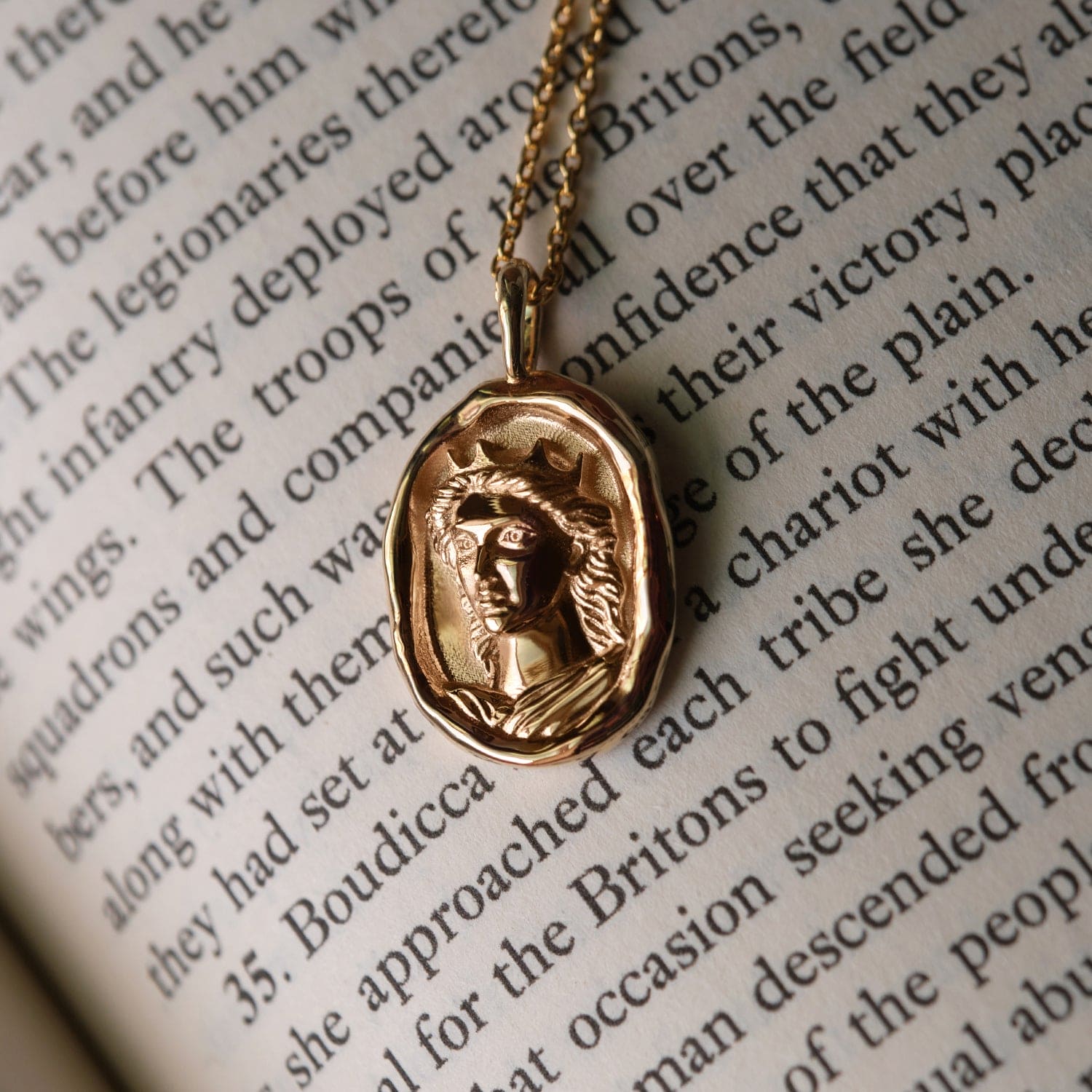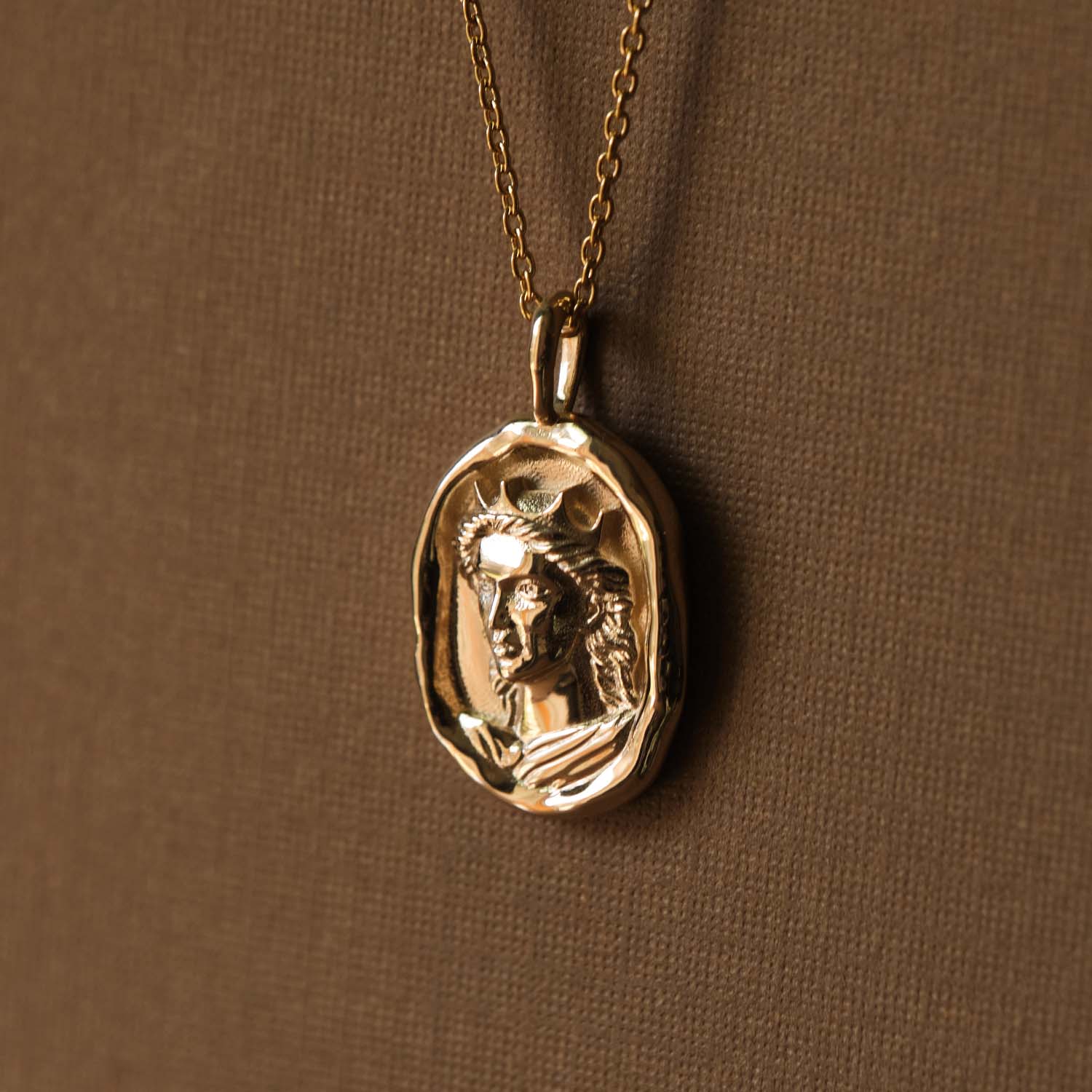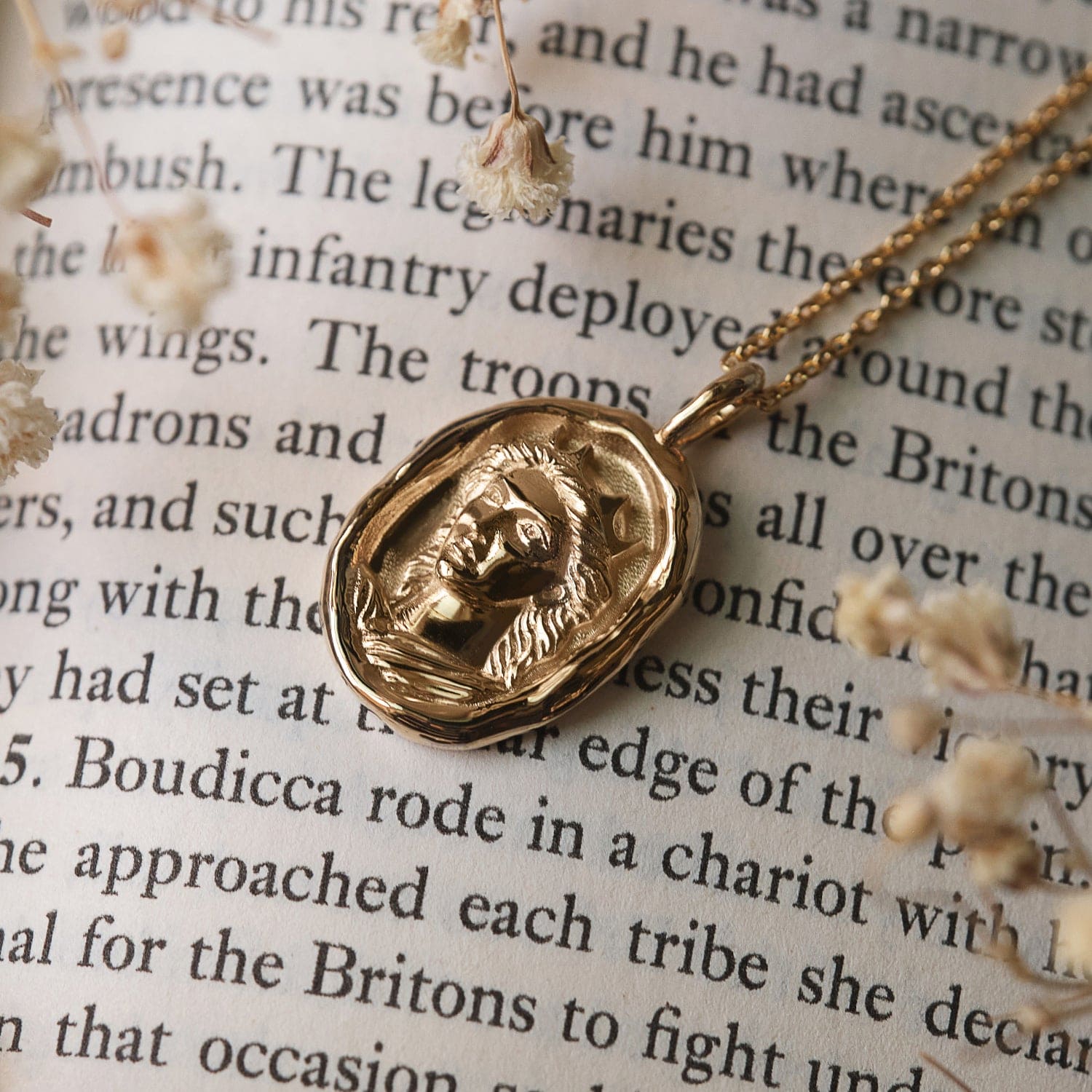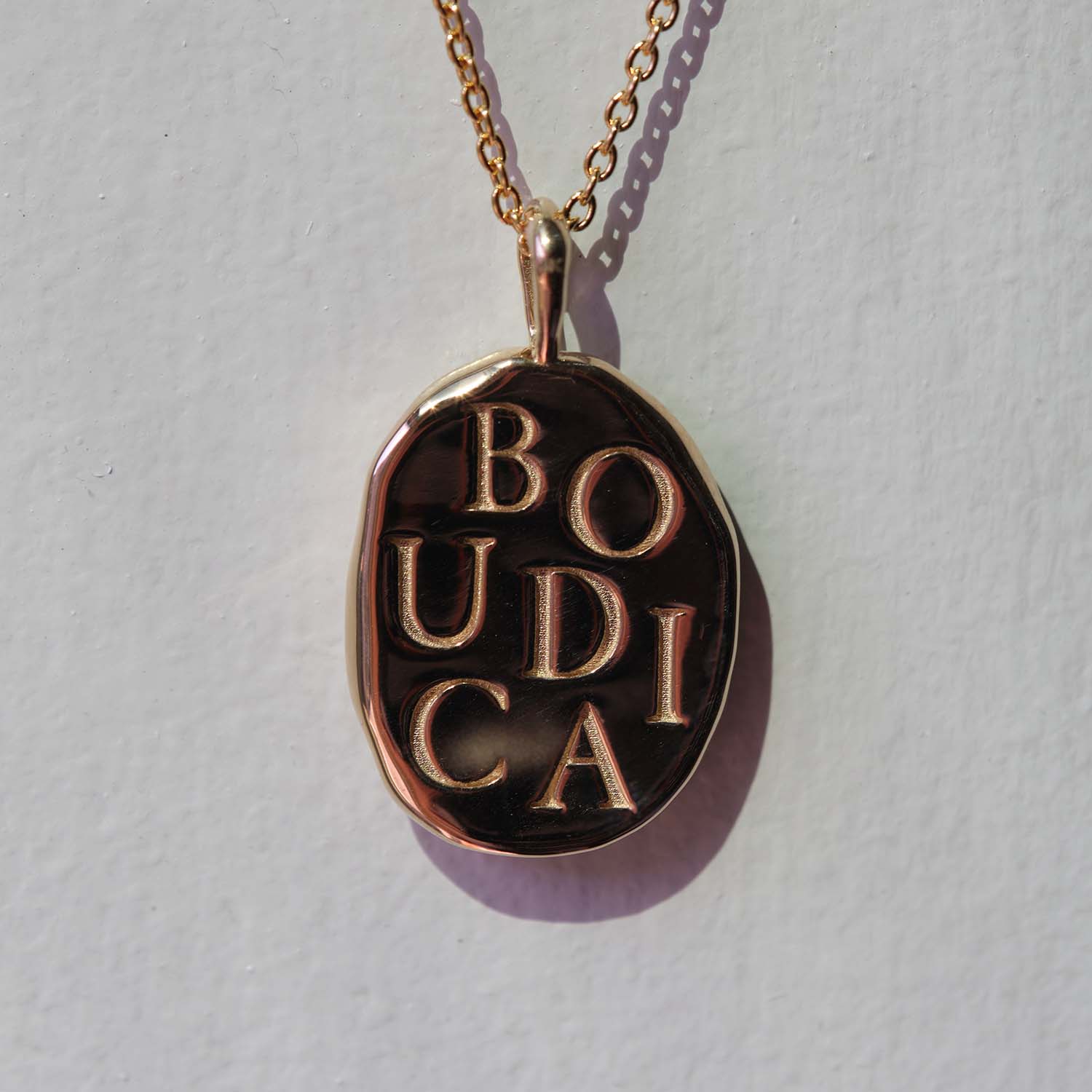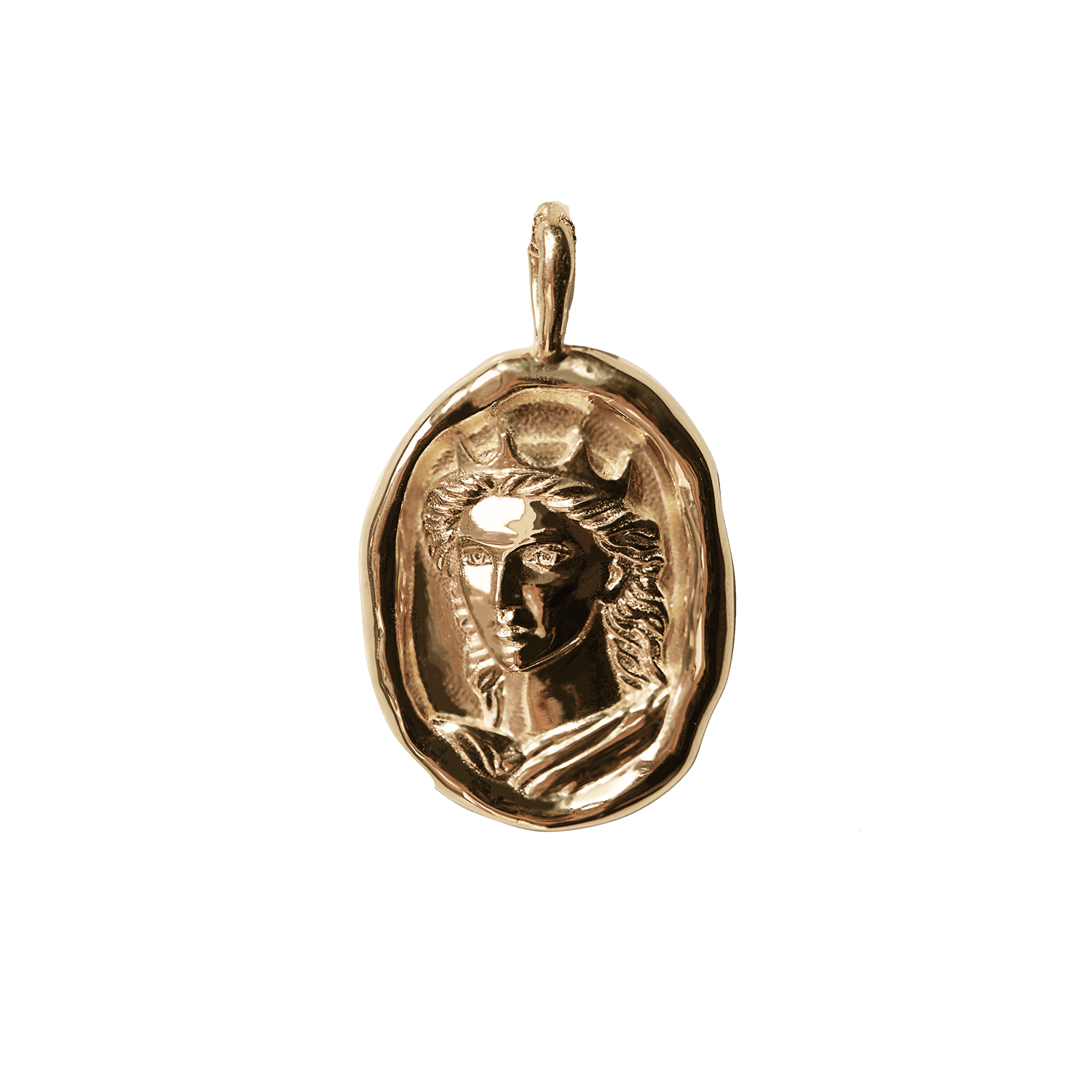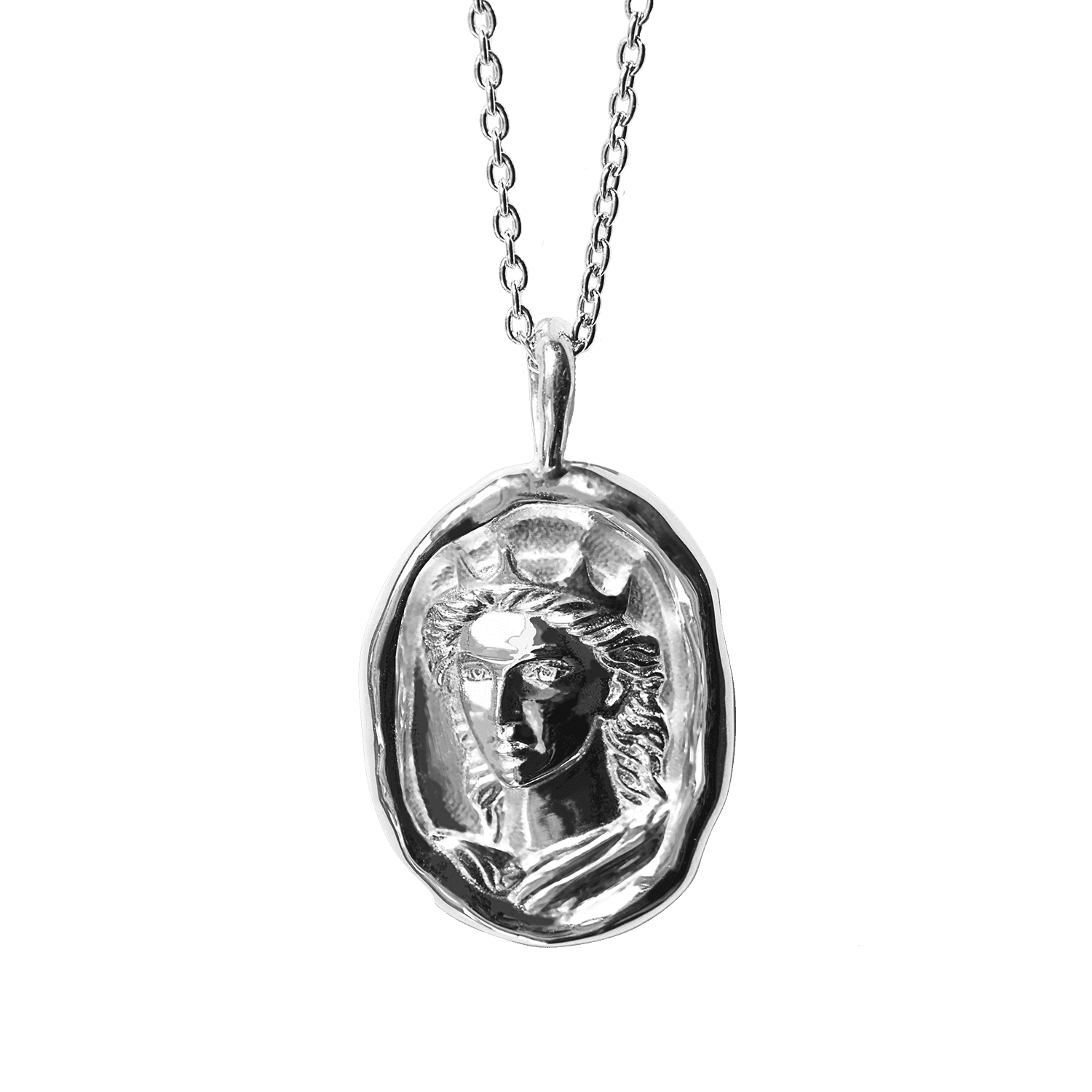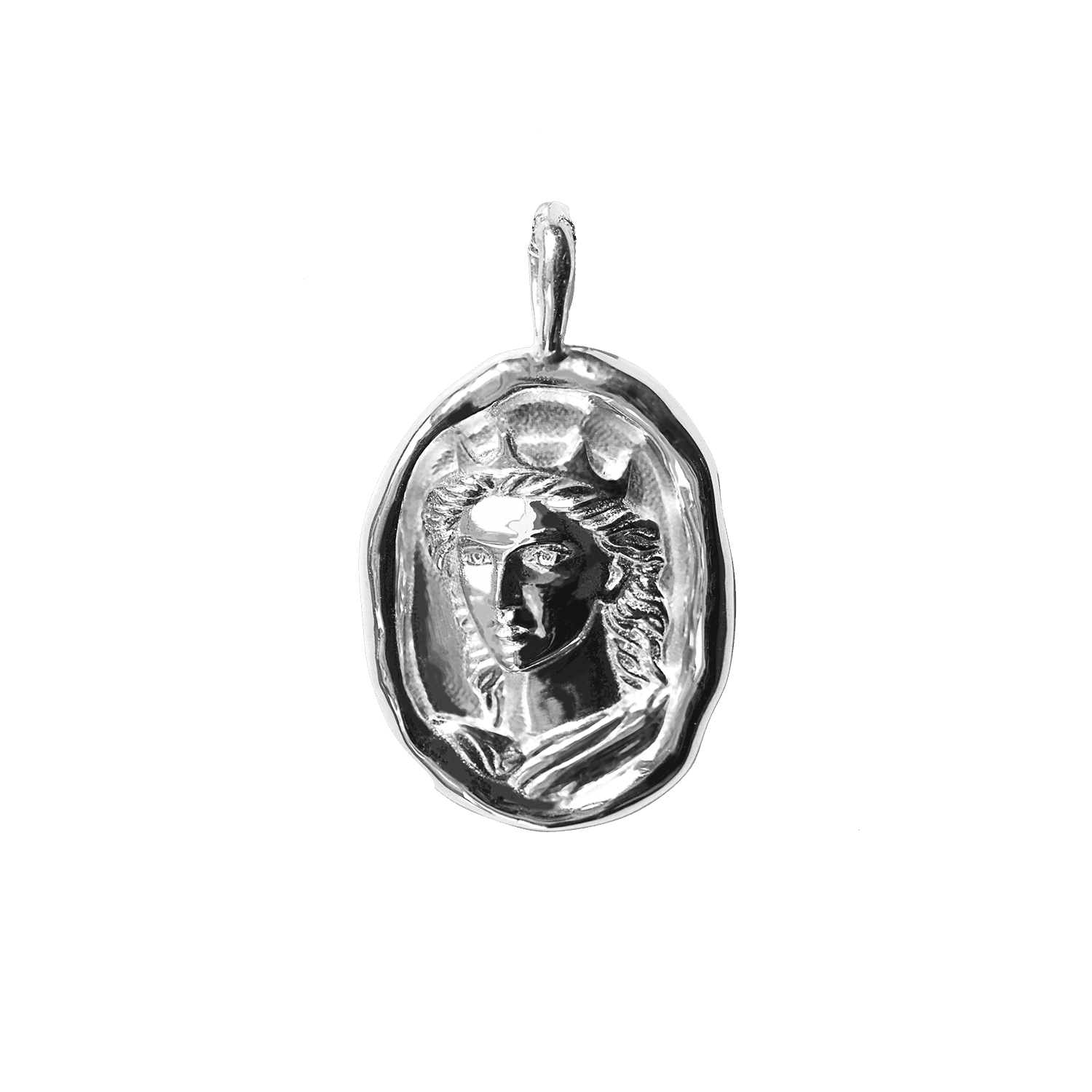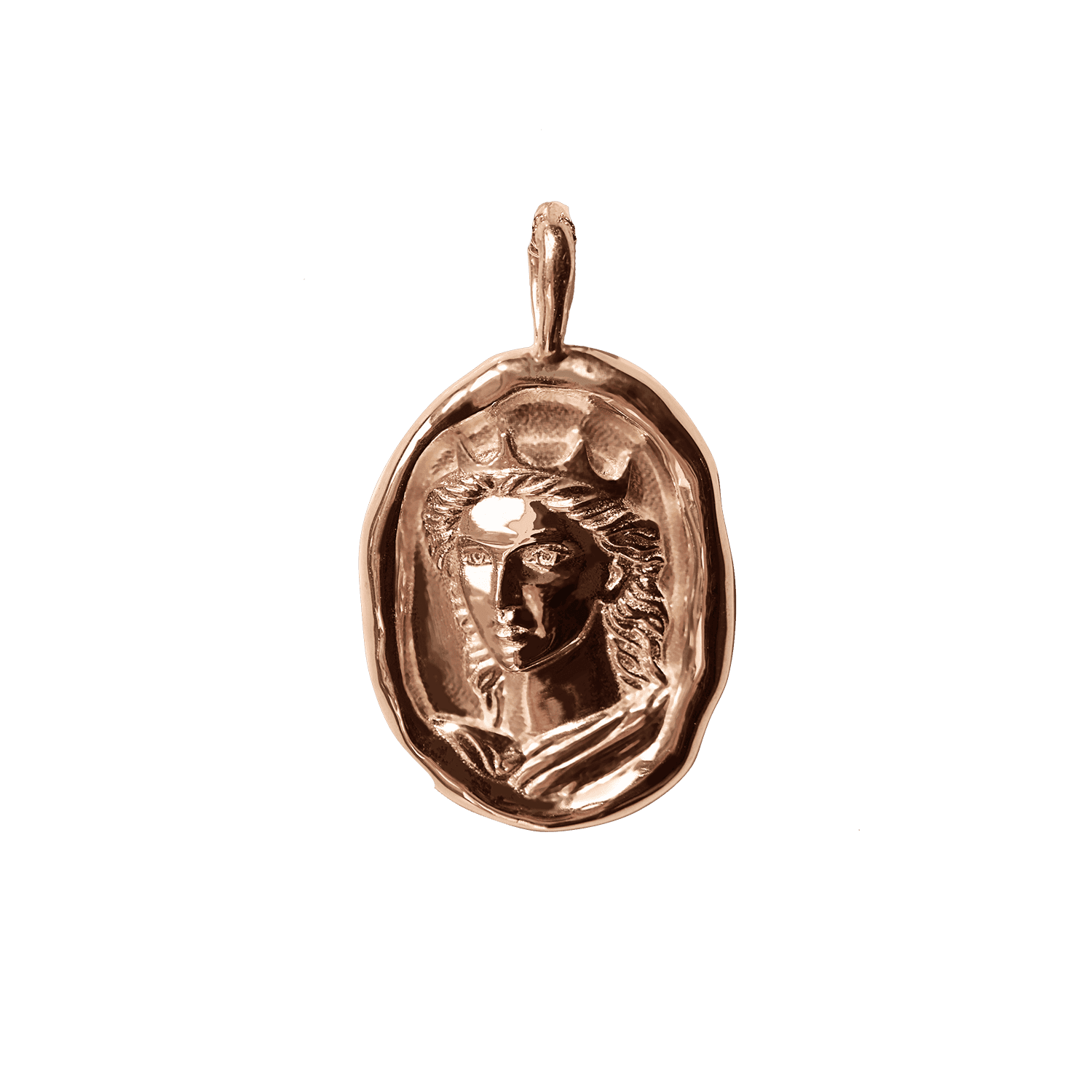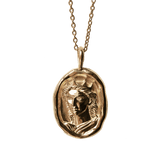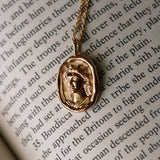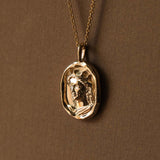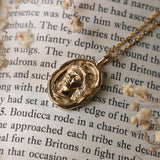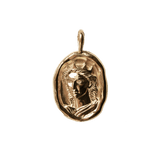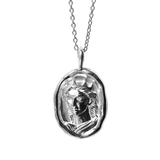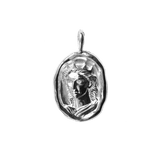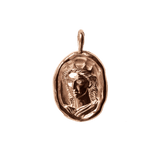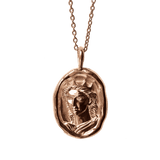 Boudica Molten Gold Pendant
Free shipping and returns
Fairly made, fairly priced
Description

Boudica, also known as Boadicea, was a formidable and iconic figure in ancient history, known for her courage, leadership, and indomitable spirit. As the Queen of the Iceni tribe in ancient Britain, her life and legacy are a testament to her determination to defend her people and her homeland against Roman oppression.

Boudica's story is one of resilience and rebellion. In 60 or 61 CE, following the death of her husband, King Prasutagus, the Roman authorities sought to annex the lands of the Iceni and subjected Boudica to brutal treatment. In response, she rallied her people and led a widespread uprising against the Roman occupiers.

Her leadership galvanized a coalition of Celtic tribes, and under her command, they launched a series of fierce and daring attacks on Roman settlements, including the notable sacking of Colchester, London, and Verulamium (modern-day St. Albans). Boudica's revolt was characterized by her unwavering commitment to freedom and her desire to free her people from Roman oppression.

Although Boudica's rebellion ultimately faced defeat in a decisive battle, her legacy endures as a symbol of resistance against overwhelming odds. Her fearlessness, determination, and sacrifice have inspired generations, and she remains an iconic figure in British history and folklore.

In a world where women's roles were often restricted, Boudica defied societal norms and emerged as a warrior queen who fought fiercely for her people's rights and dignity. Her story resonates as a powerful example of female leadership and the unyielding spirit of those who refuse to bow down to tyranny.

Boudica's name is synonymous with bravery, and her memory continues to inspire those who value the principles of freedom, justice, and resilience. Her historical significance transcends time and serves as a testament to the enduring power of those who stand up for their beliefs and their people.
About Solid Gold ✨

Solid gold is the best option if you:

1. Want to wear your piece forever or pass it down as an heirloom. Solid gold will last for centuries without degrading.

2. Want to invest in jewelry as an asset rather than an accessory. Gold traditionally appreciates in value and can always be melted down and made into a new piece

Unlike many brands, our gold is never hollow - it is always 100% solid, cast using the lost wax method, meaning there is a lot more gold in each piece.

Our gold is 100% certified recycled and each piece is handcrafted here in New York.
Product Details

Metal:
100% certified recycled 14k solid gold

Gold Weight:
5 - 6 grams

Dimensions:
22mm x 15mm
3mm thick

Chain:
20 inch 1mm cable chain with lobster clasp

Hand made in New York City
When will my piece ship? 🚚

We keep a small inventory of solid gold pieces - please check about the 'Add to Cart' button to see if your piece is in stock.

If not, it will display the estimated ship time so that we can custom make it for you in our NYC studio.
What does Traditional Retail Price mean? 💸

Most brands sell through boutiques and department stores, where the pricing model is usually a 2 - 4x markup from their wholesale price. For example, the jewelry brand sells the piece to the store for $1000, and then the store sells it to you for $2,500.

Because Common Era sells directly from our studio, we can give our customers the same pricing we would be giving to wholesale stores.
FAQ

When will my order ship?

All pieces except for made-to-order solid gold will ship within 24 hours on business days.

Solid gold orders ship from our NYC studio and the time to ship is indicated above the "Add to cart" button on those pieces.

What if my piece is lost in the mail?

This is in incredibly rare, but if it happens we will make it right with a free replacement.

Solid gold pieces are always shipped with signature required to ensure this doesn't happen.

Does your jewelry come in a box or a pouch?

Both! Our packaging is made in Chicago and consists of a peach-colored vegan suede pouch in a branded box, so they're easy to wrap up as gifts.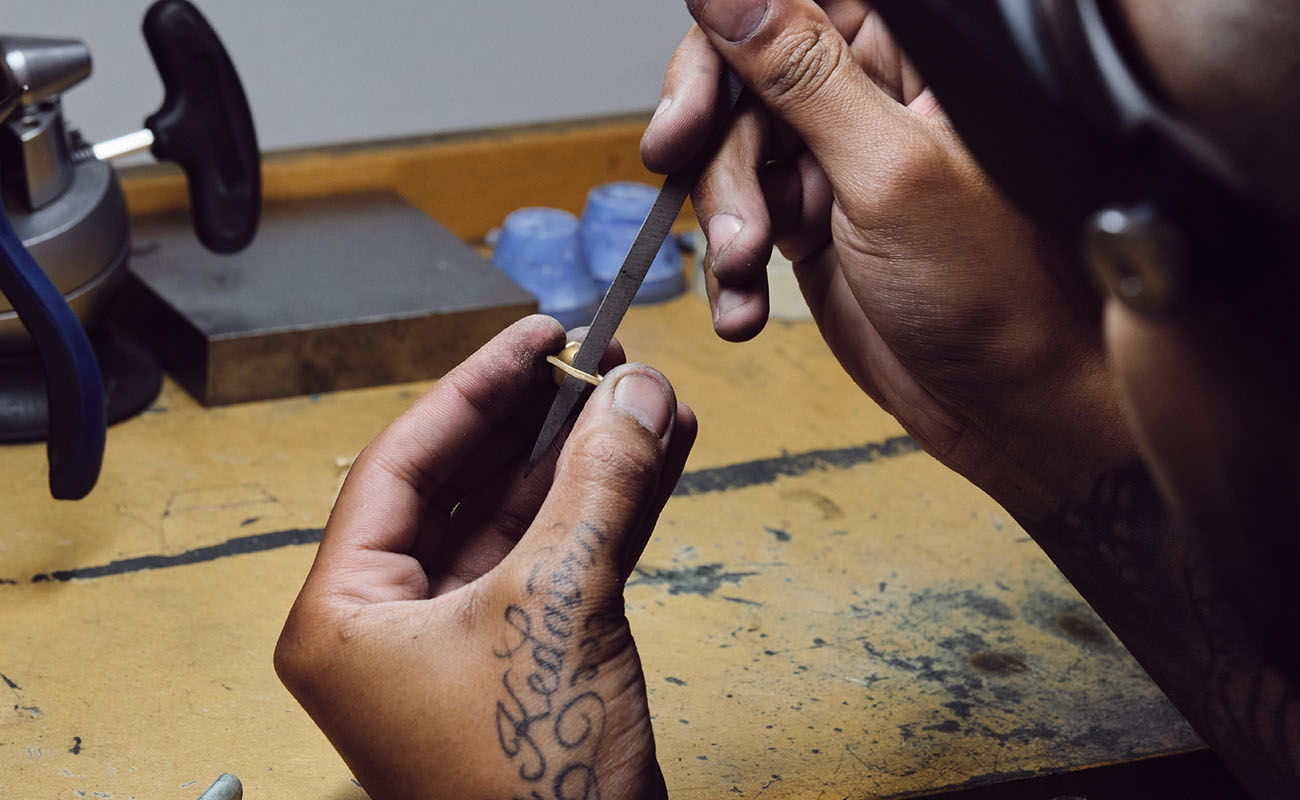 FEATURED BLOG
People are always curious about how jewelry companies price their pieces - how can that tiny little piece be worth $3000? I was one of those skeptical people until I founded...