Goddess of Wisdom, Courage and Strategy
Known for her wit, widsom and courage, Athena is the bravest of them all. Read on for your full goddess profile!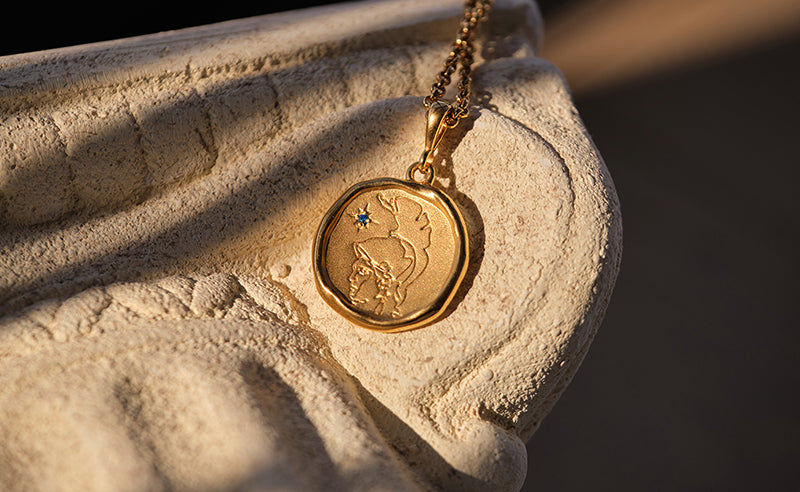 About you
You're quick-witted, strategic and thoughtful. Your friends know that you're the person to go to for advice, and you're the first one they call when things get tough.
You value courage above all things, though wisdom is a close second.
About Athena
The most sharp-witted and formidable of the Gods, even Athena's birth was like no other—she sprung from the head of Zeus, fully grown and dressed in battle armor. She would go on to win wars, champion heroes, and invent tools and crafts for the betterment of mankind. As testament to her skill, she was the only one of Zeus's children trusted to wield his mighty thunderbolt.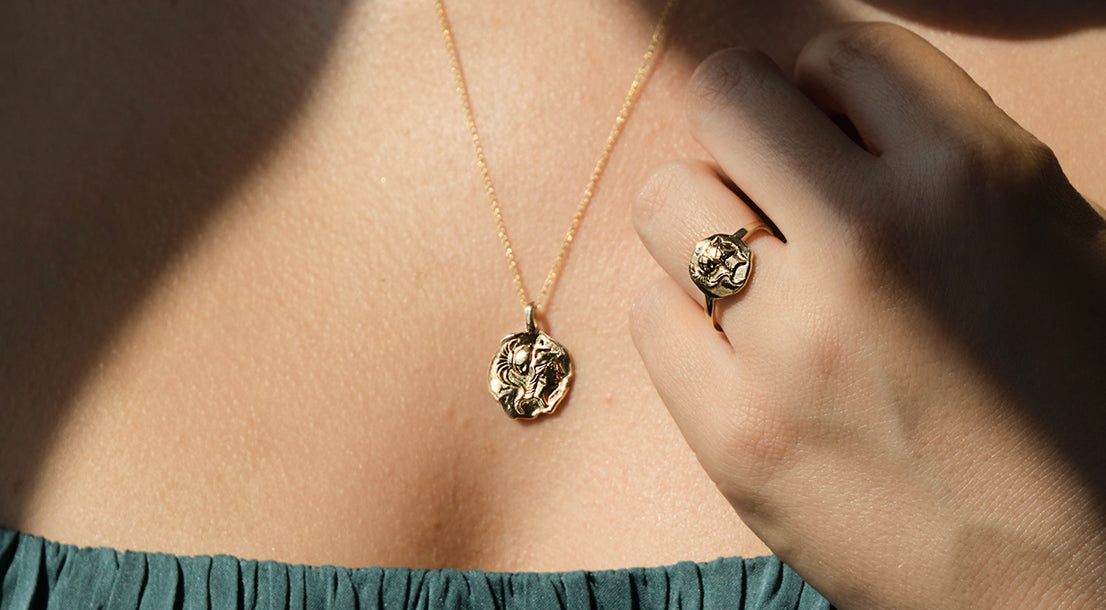 The Athena Collection
Honor your inner Athena and complete your collection with the cult-favorite statement medallion with sapphire, molten gold ring, or our brand new molten mini medallion.
Meet our other collections