Goddess of Wild Things and the Moon
Known her wild nature, Artemis is also the patron goddess of young women. Read on for your full goddess profile!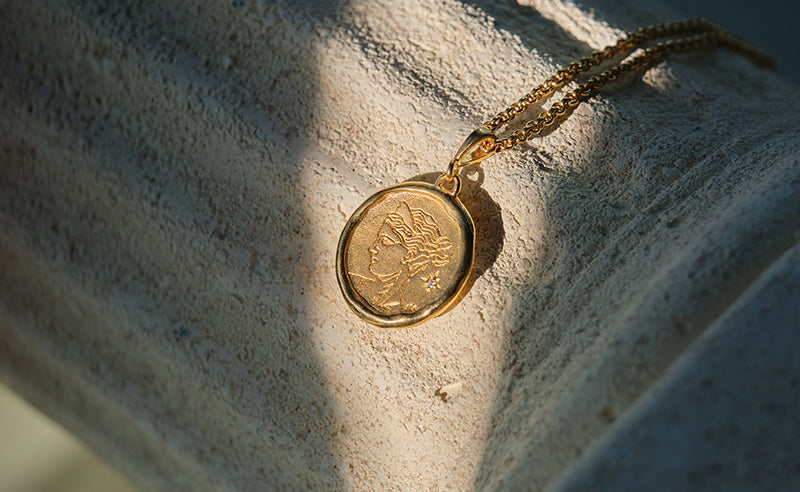 About you
You love animals and the outdoors, and would rather be hiking a mountain, breathing the fragrance of fresh pines, than stuck inside on the couch. 
You care deeply about being a voice for animals and children that cannot speak for themselves. You are, above all, wild at heart.
About Artemis
Artemis is the patron goddess of young women, wild animals and the moon.
Famously disinterested in men and choosing a life of chastity, she preferred to roam the mountains with a band of huntress nymphs and women, slaying wild animals (and occasionally impudent mortals) with her golden bow and arrow.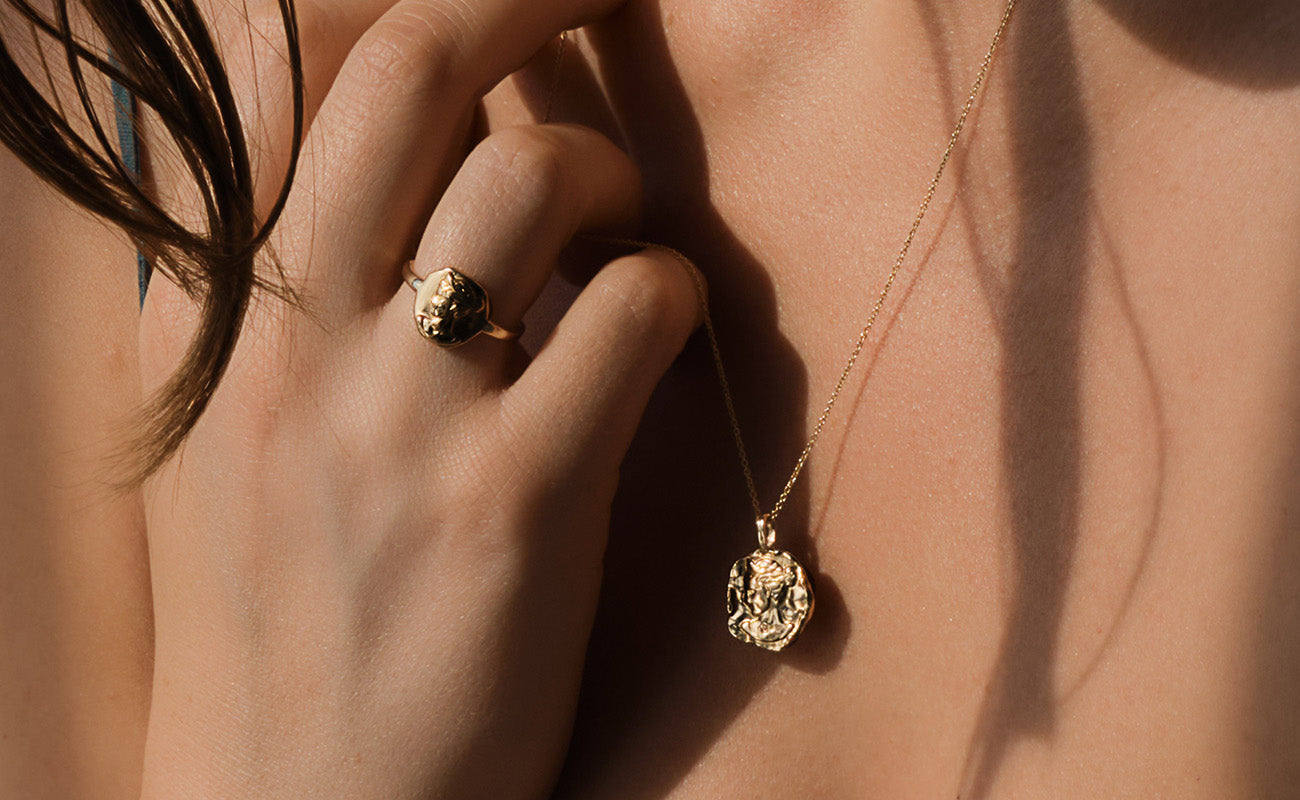 The Artemis Collection
Honor your inner Artemis and complete your collection with the cult-favorite statement medallion with diamond, molten gold ring, or our brand new molten mini medallion.
Meet our other collections