Goddess of Love and Beauty
Perhaps the most famous of ancient goddesses, immortalized by Botticelli, Titian and Rubens, Aphrodite is beloved by all. Read on for your full goddess profile!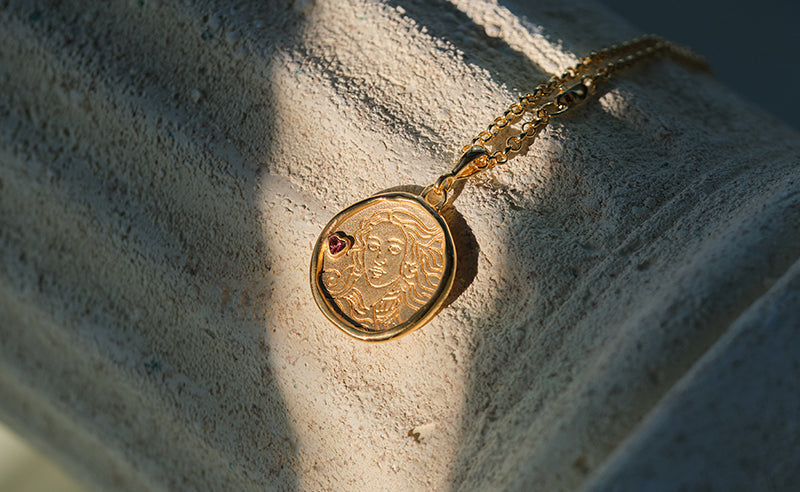 About you
Deeply caring, passionate and hopelessly romantic, you love love.
When you're not setting your friends up on blind dates, you're usually watching a rom-com, sipping wine and dreaming up ways to surprise the people you love.
About Aphrodite
The ancient Greeks had many words to describe the different types of love, so it is no stretch that there might be more than one goddess to govern them all. Plato and Xenophon both make reference to two Aphrodites.

The 'Celestial Aphrodite' was born when the blood of Uranos fell from the heavens, striking sea foam, from which the goddess appeared. This was the goddess of pure, spiritual love of the body and soul that only grows with age.

Whatever form she takes, Aphrodite delights in nurturing all sorts of love.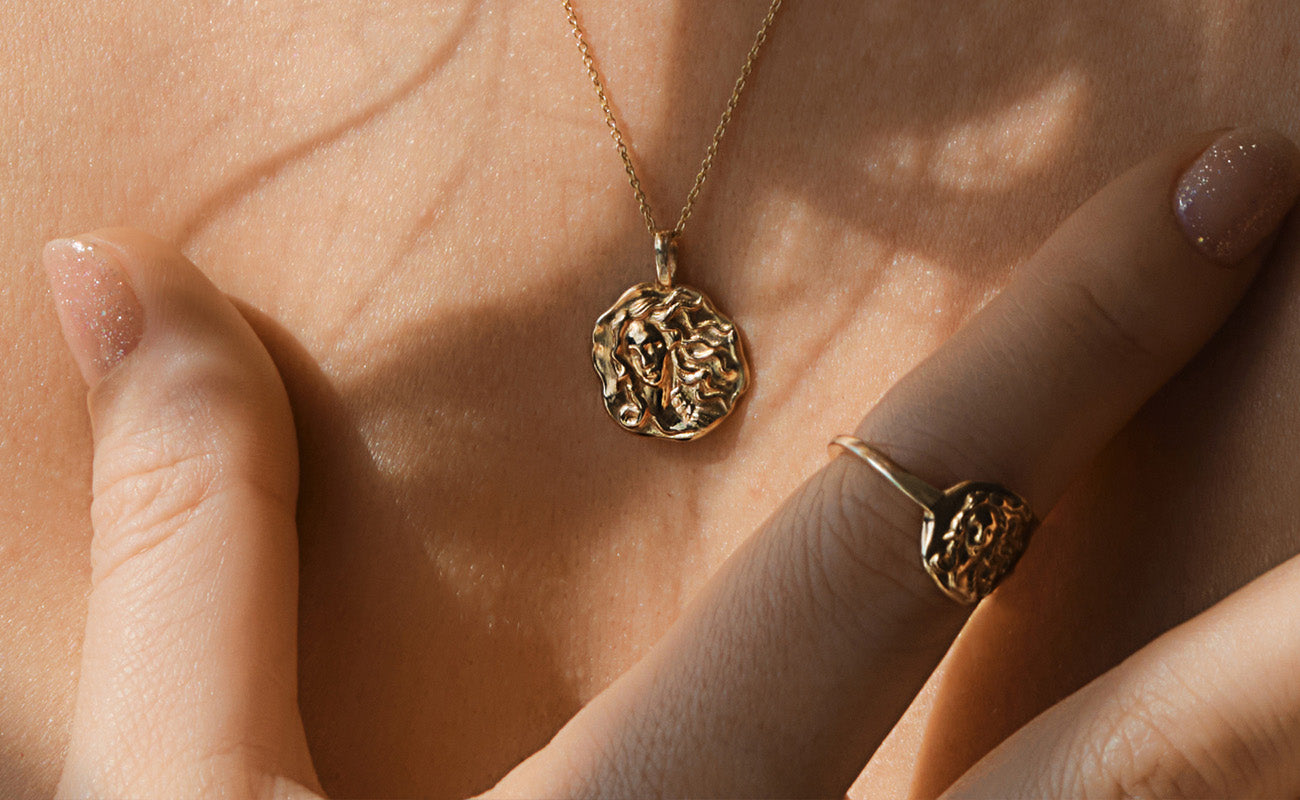 The Aphrodite Collection
Honor your inner Aphrodite and complete your collection with the cult-favorite statement medallion with heart-cut garnet, molten gold ring, or our brand new molten mini medallion.
Meet our other collections