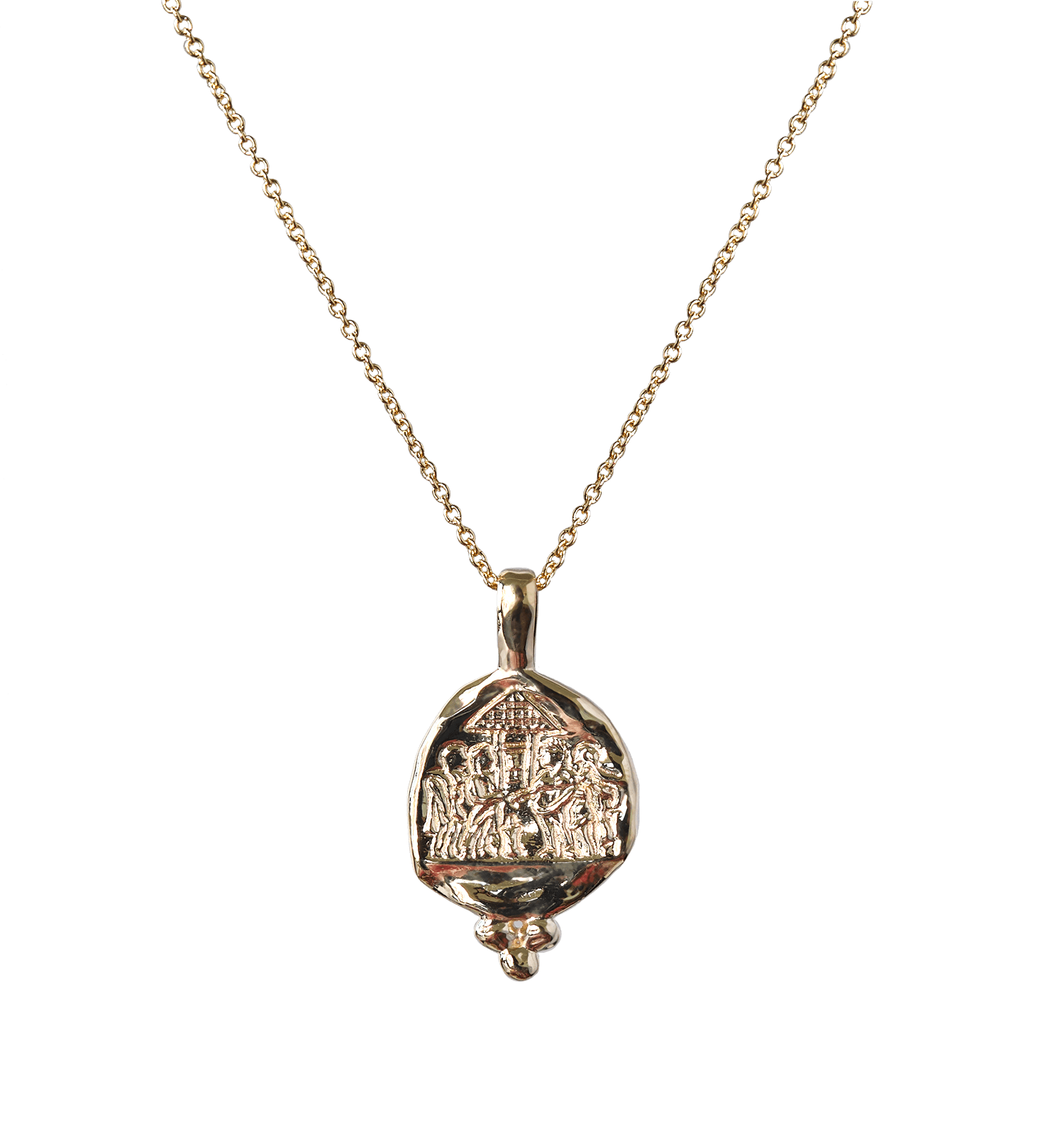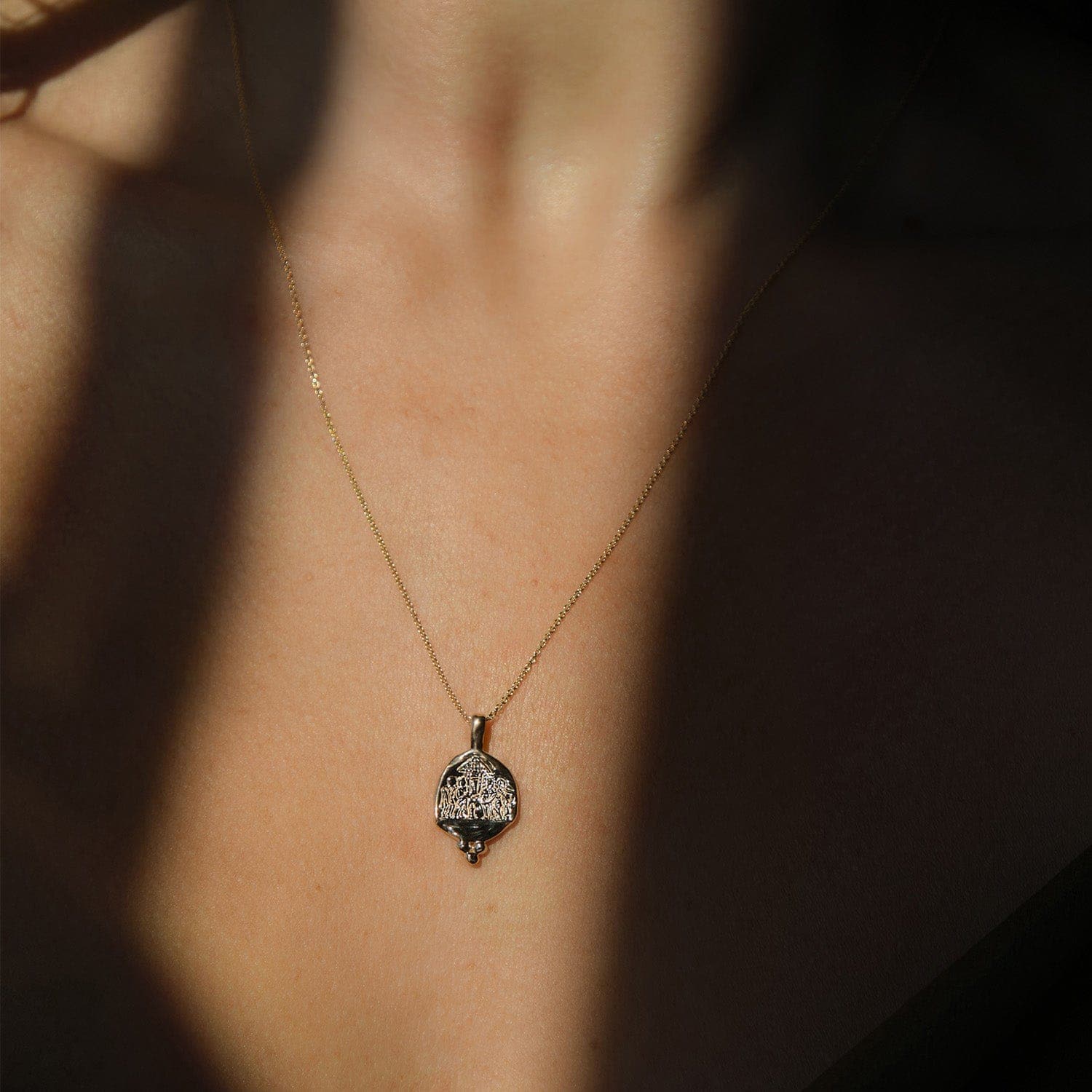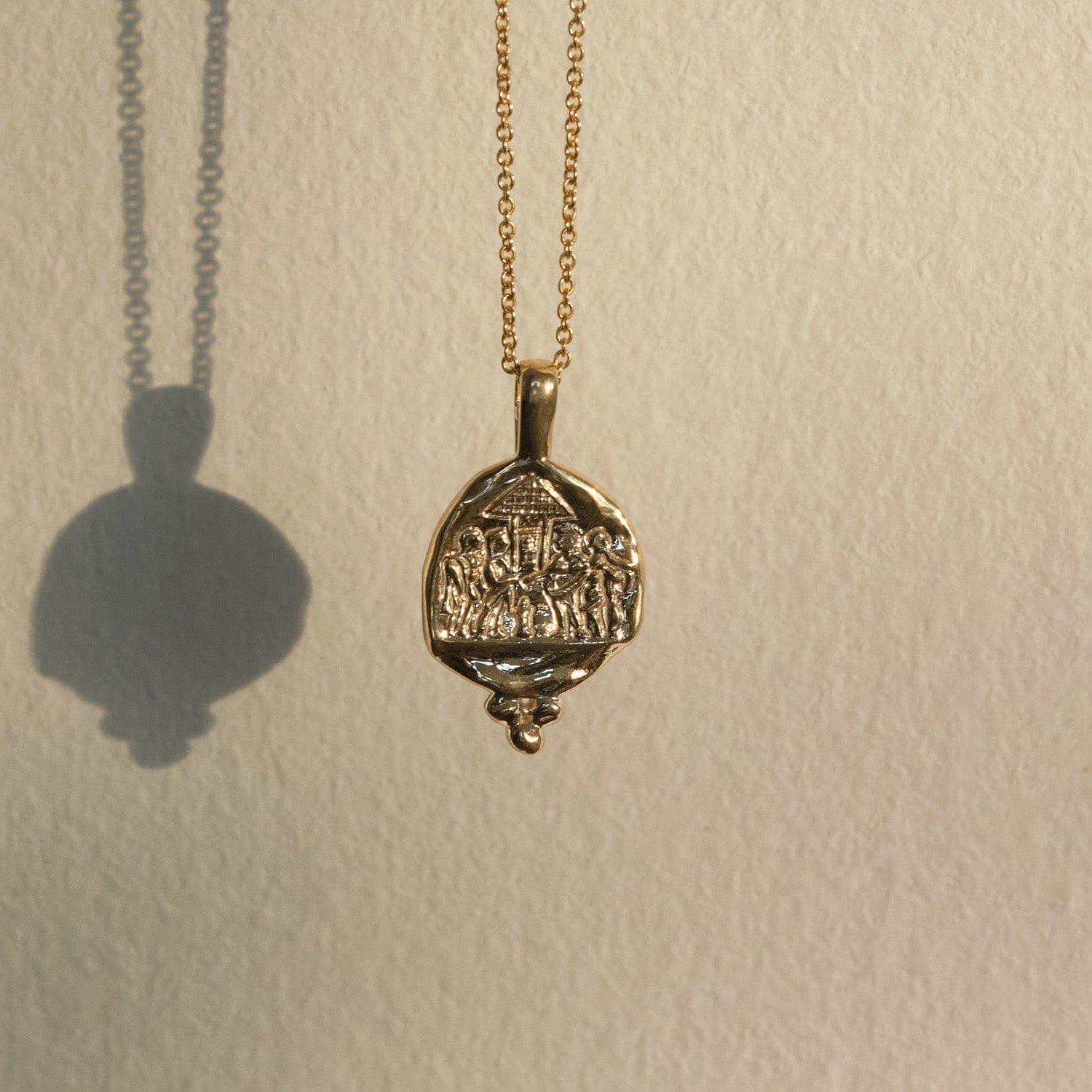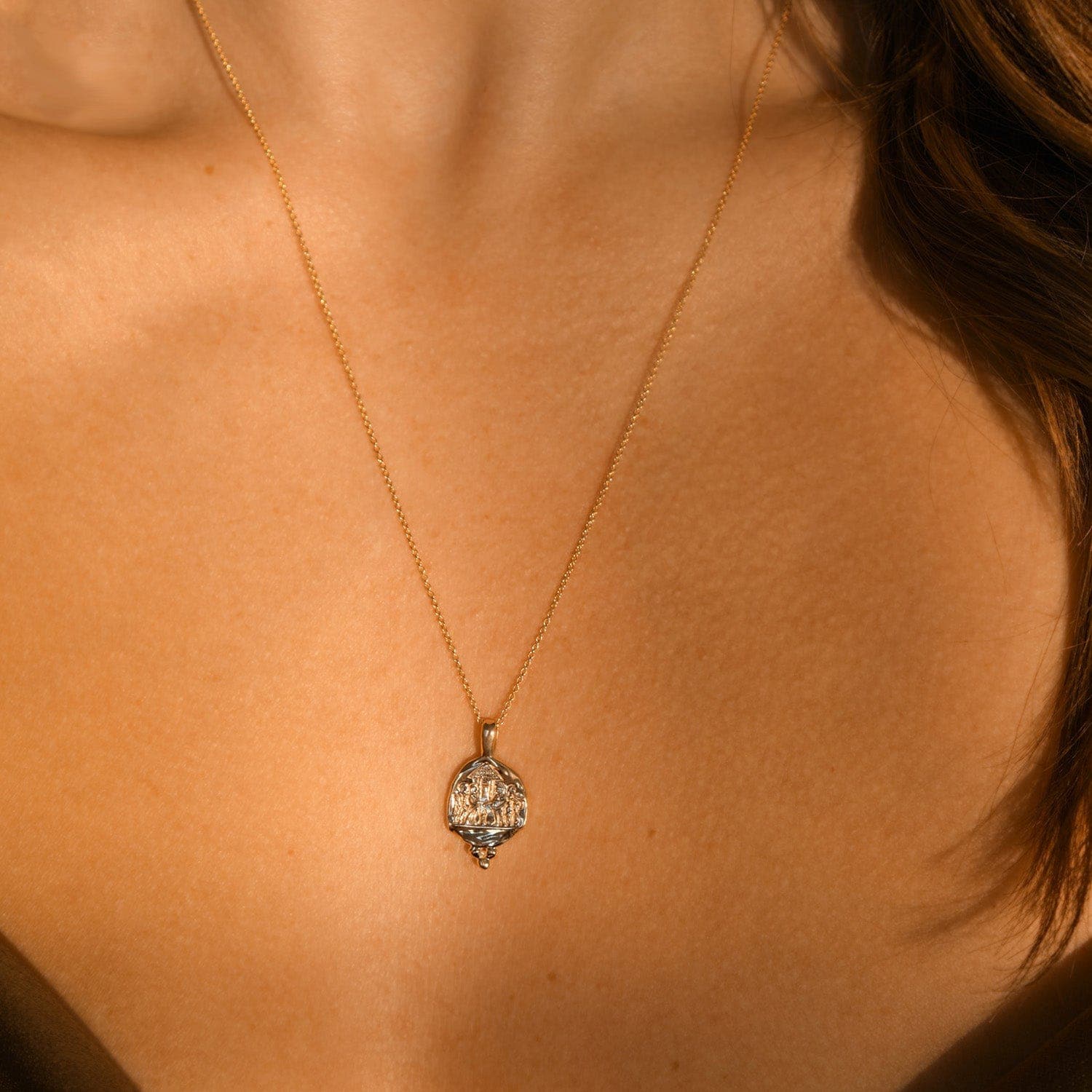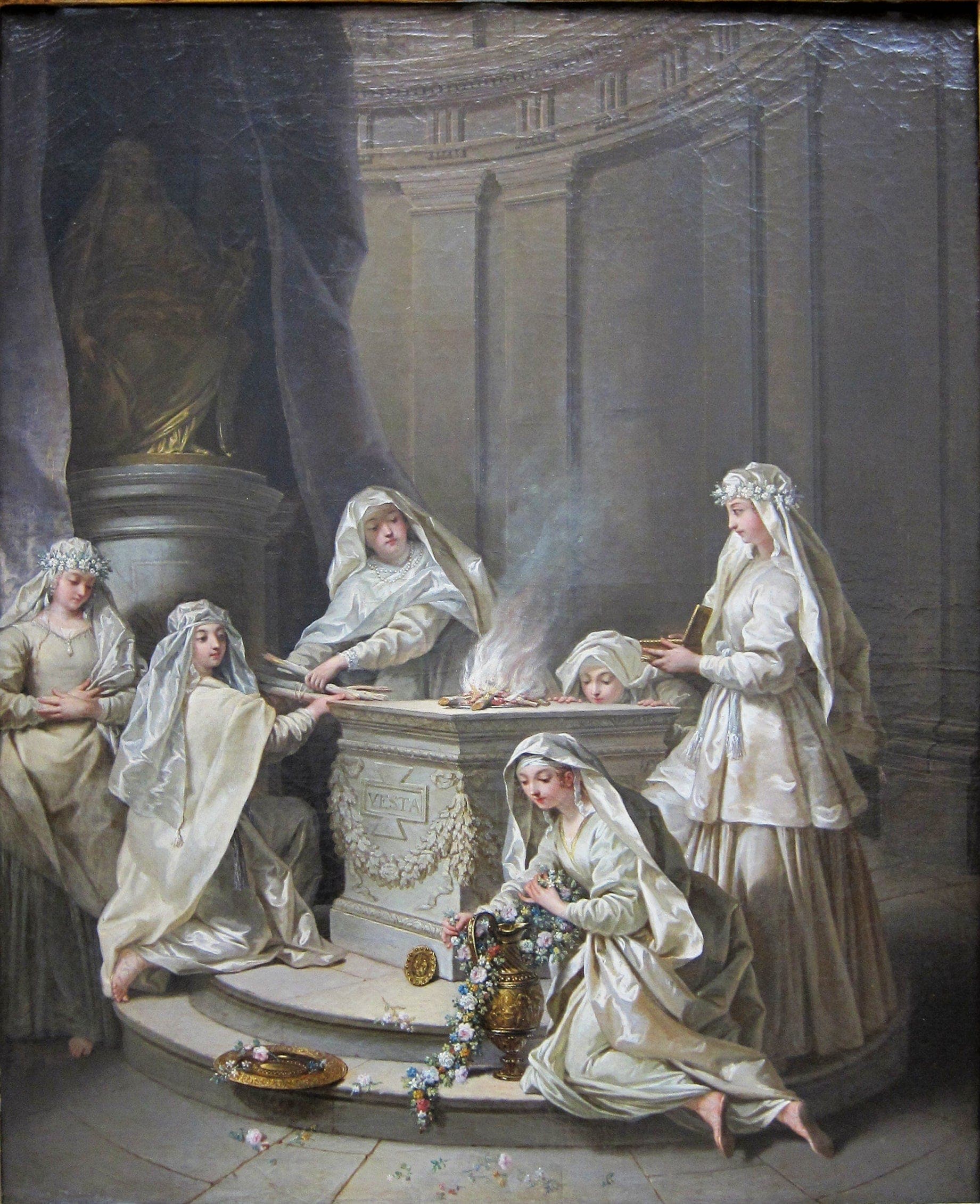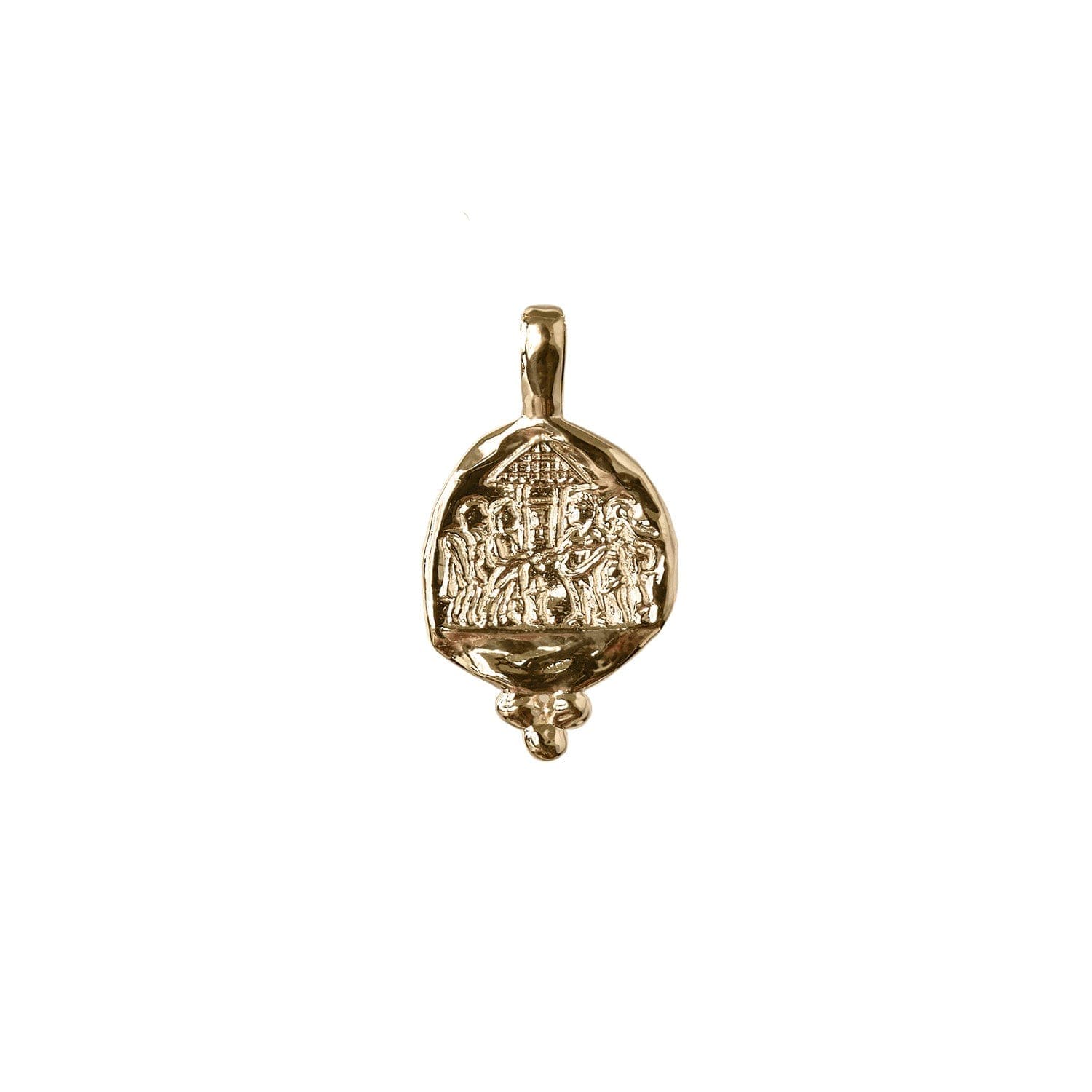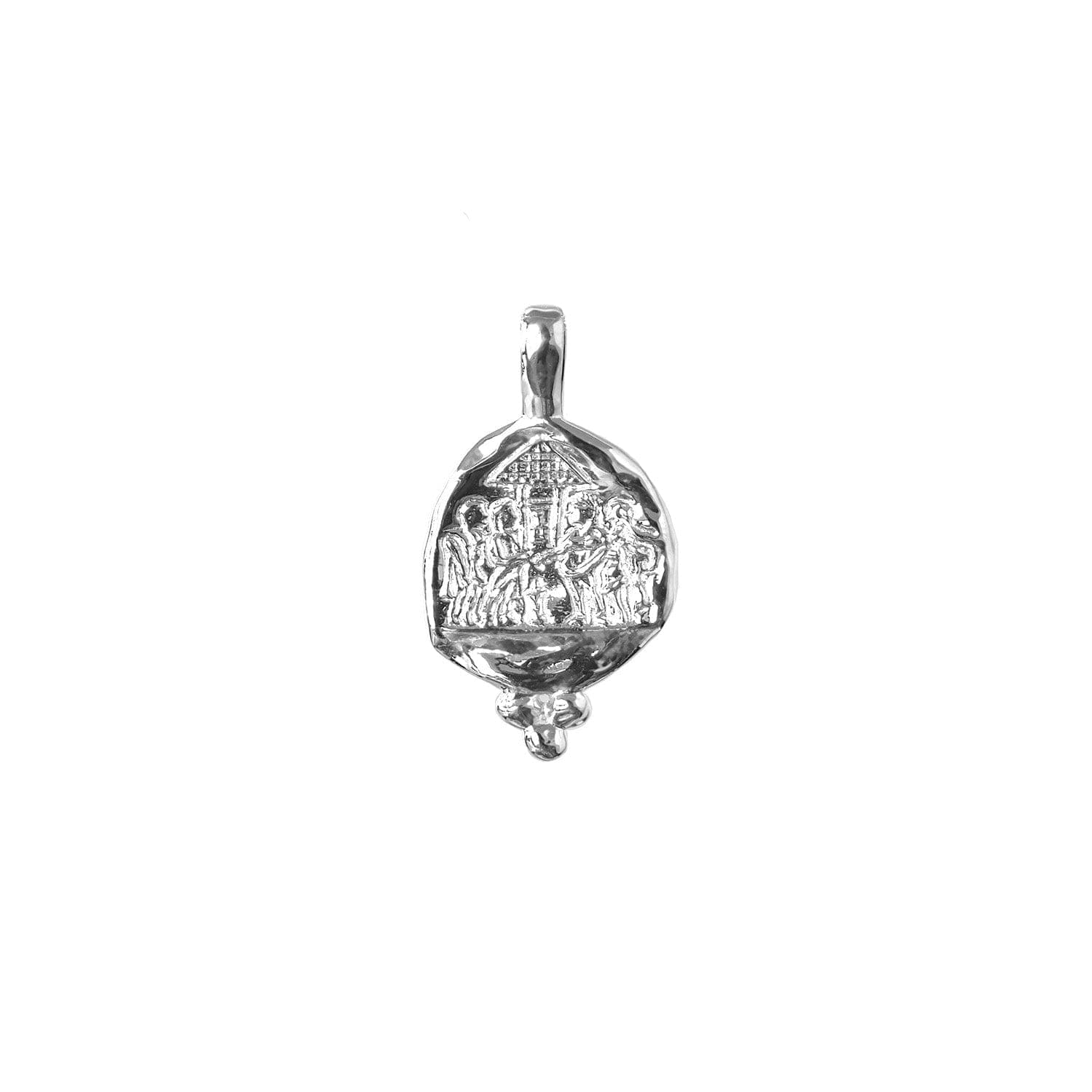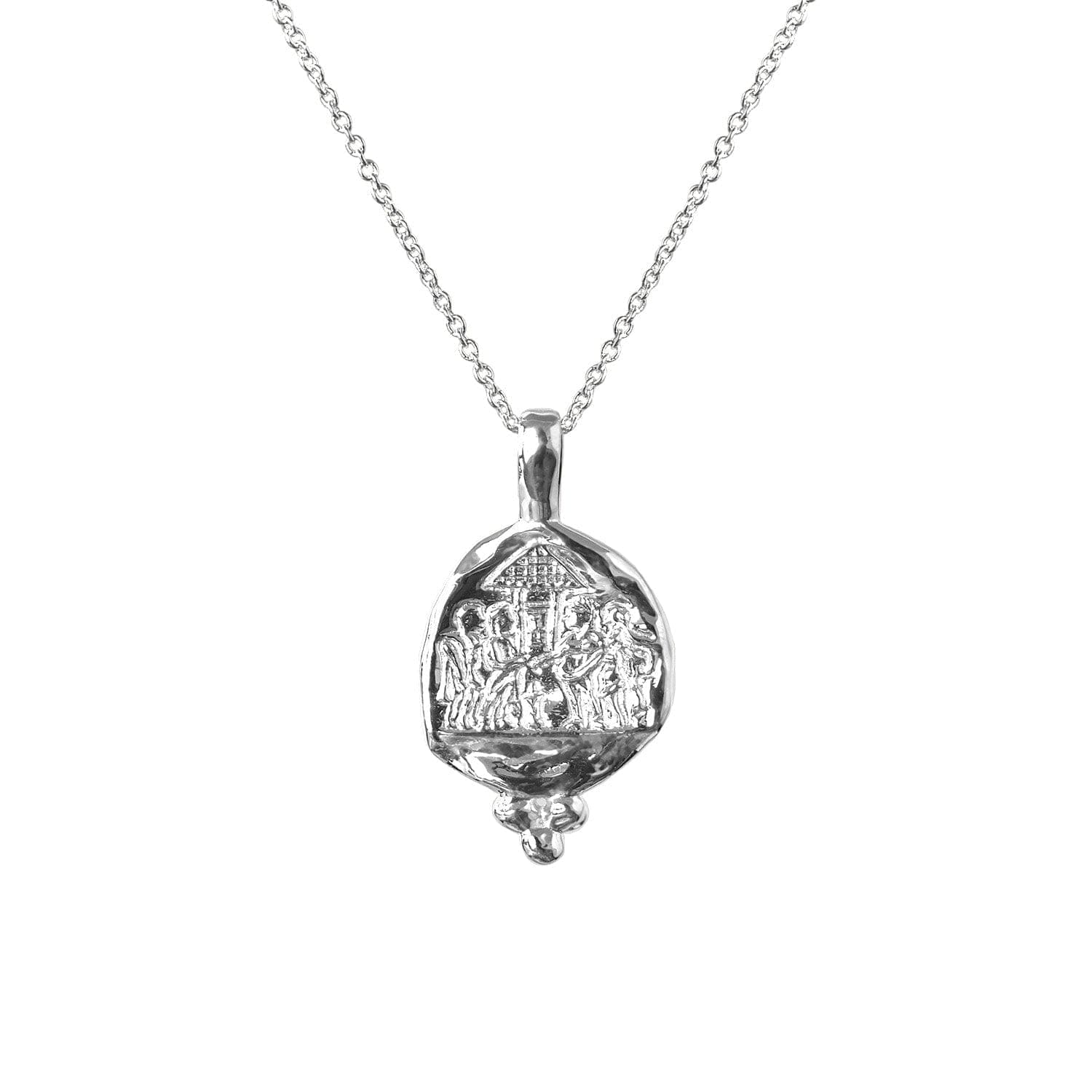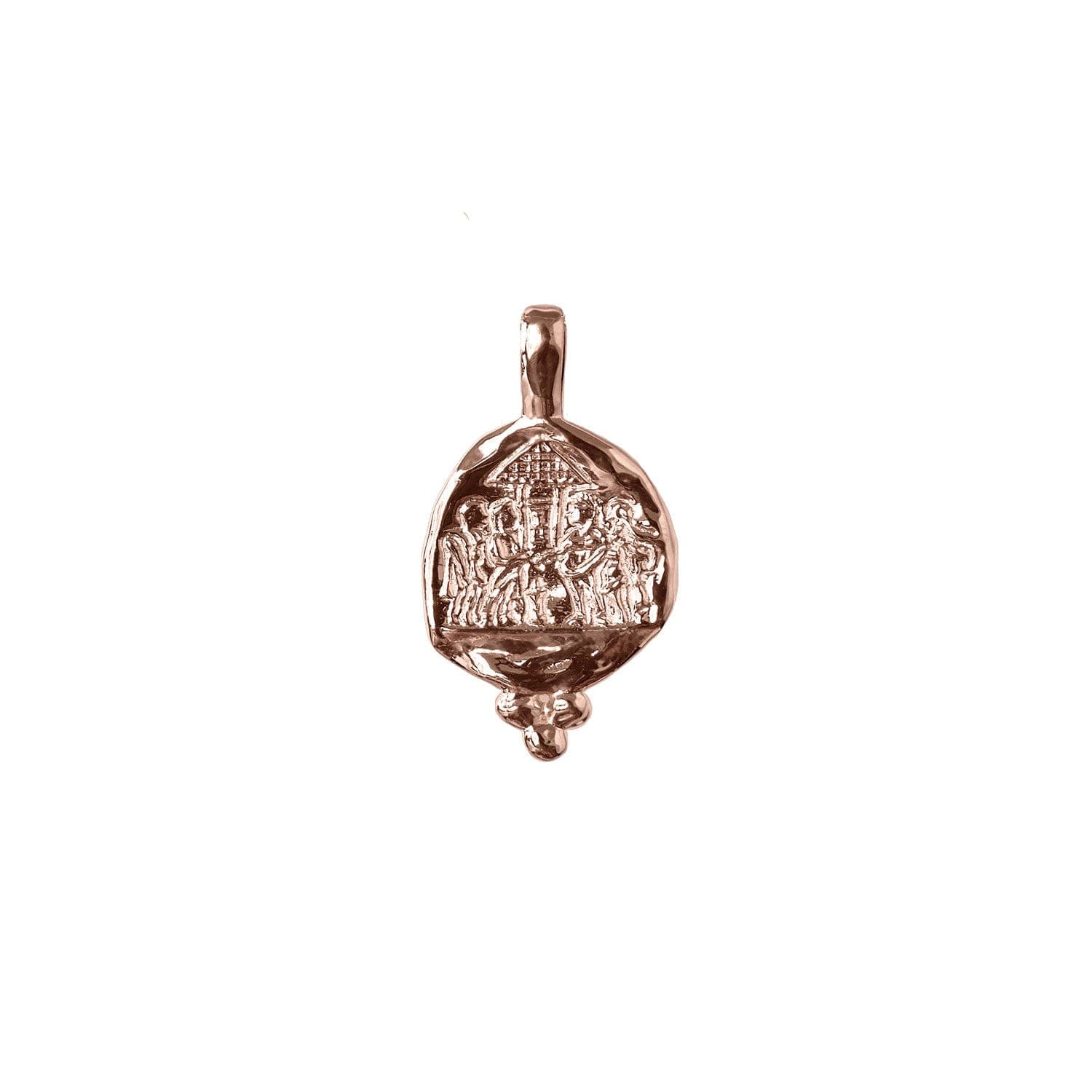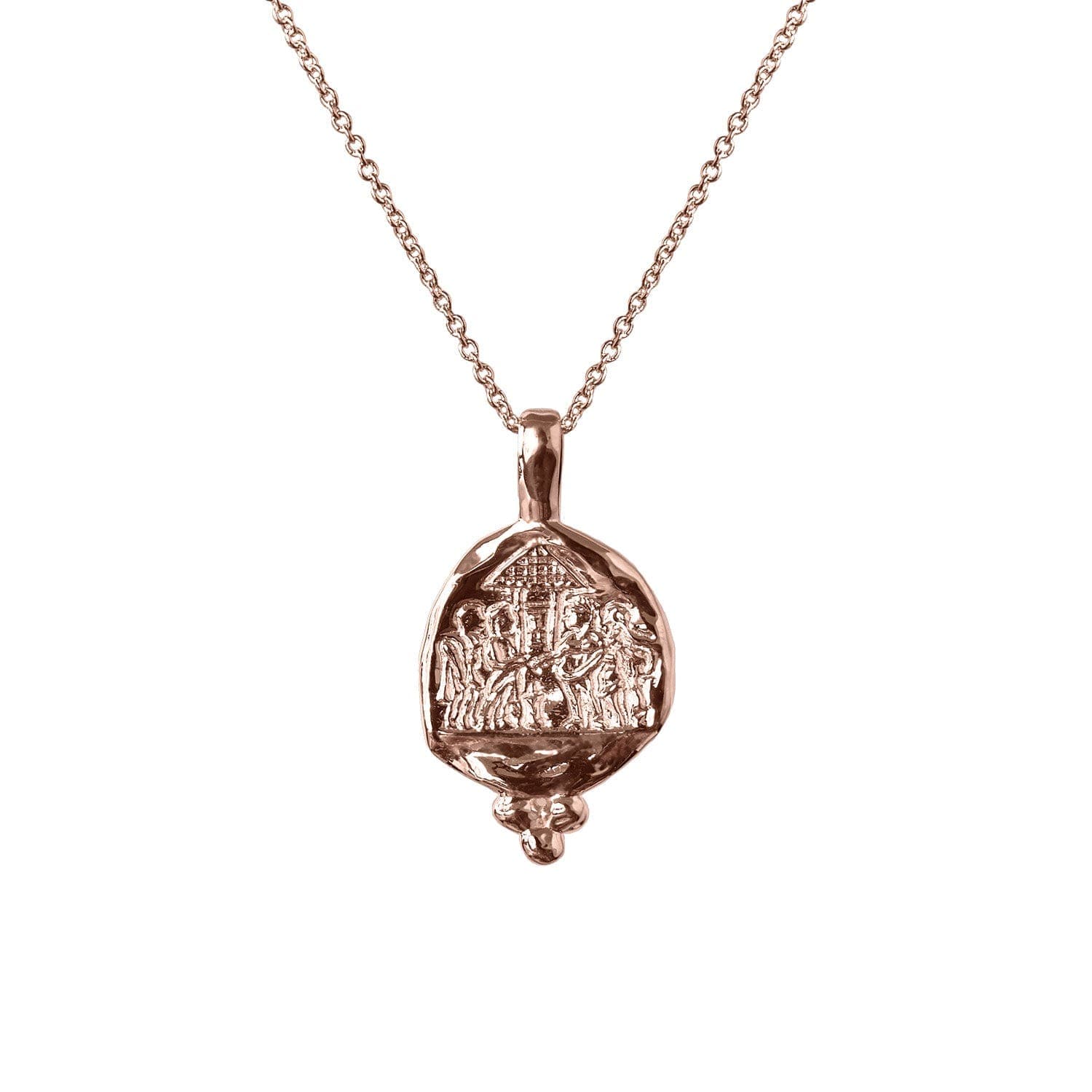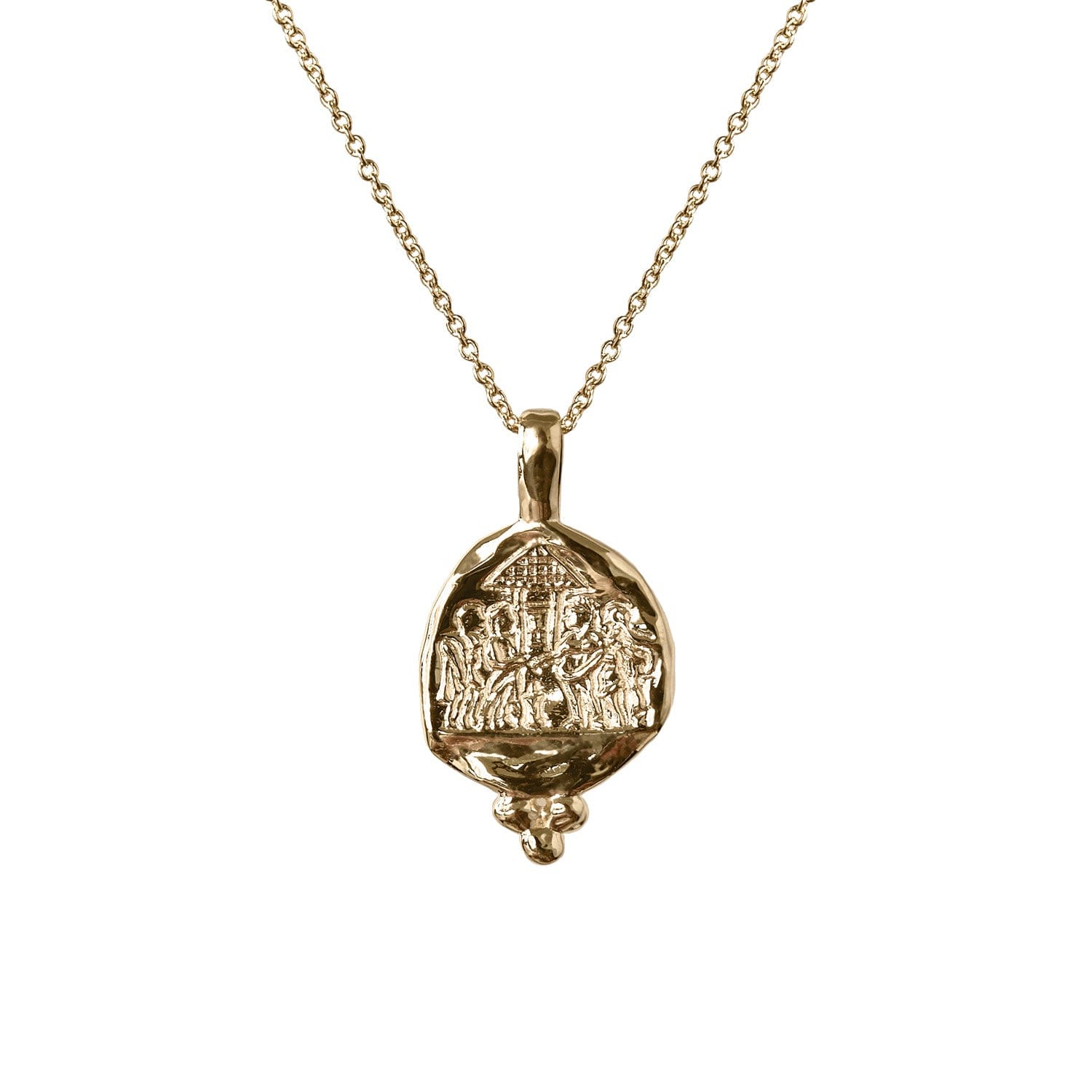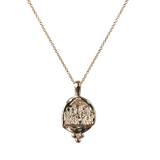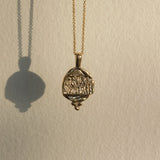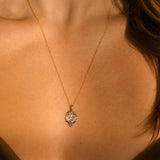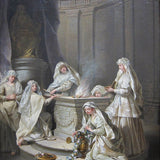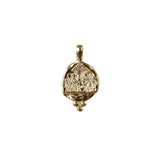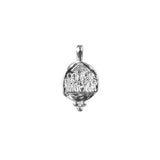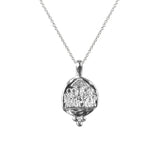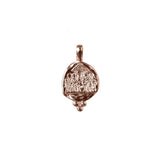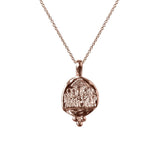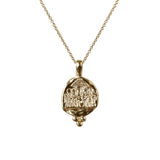 Vestal Virgins at the Temple Necklace
Free shipping and returns
Fairly made, fairly priced
Description

The Vestal Virgins were the sacred priestesses of the goddess Vesta (the Roman equivalent of the Greek Hestia, goddess of the hearth), charged with nurturing her eternal fire at the heart of the Temple. The Vestals were chosen as young girls, plucked from the upper strata of Roman society and inducted into the cult of Vesta, where they vowed to remain chaste for 30 years, to tend the flame, and perform sacred rituals. 

As the only female priesthood at Rome, the Vestals occupied a rare and liminal position within Roman society - outside of it and yet at the heart of it. They enjoyed privileges denied to other women, such as the right to own property, make their own financial decisions, and write their own wills. Their person was sacrosanct, as to harm a vestal was to harm the safety of Rome, and they were able to free prisoners and slaves with a mere touch of their hand.

Romans believed that the sacred fire in the temple was inextricably tied to the safety and prosperity of the Roman state. Were the fire to go out, it was perceived as the worst possible omen. Plutarch tells us that, should it be extinguished, "It is not to be lighted again from another fire, but new fire is to be gained by drawing a pure and unpolluted flame from the sunbeams." In this ritual the Vestals would use mirrors and kindling to capture the sun and spark the sacred flame, reigniting Vesta's protection. 

Vestals had more freedom and status than other Roman women, though they were also subject to the most extreme punishments. If a Vestal were to break her sworn vow of chastity, she was effectively imperiling all of Rome and its citizens.

As such, the Romans reserved the harshest penalty for this 'crime': burial alive. If found guilty at her trial, the vestal would be taken to an underground chamber outside the Colline Gate, furnished with a bed, oil lamp, water, bread and milk. The chamber would then be walled up and she was left to die alone. Many scholars believe this punishment was due to Romans' fear of harming the sacred personhood of a Vestal, so they put her in the chamber and left her to the will of the goddess, thereby abdicating responsibility. Regardless of their beliefs, it was a hideous tradition that was only carried out a handful of times. 

This solid gold pendant is based on a rare Roman coin that depicts Vestals sacrificing at the Temple of Vesta, to which I've added detail and granulation, mimicking the Etruscan style. 

It is a talisman by and of women: it honors the real women of history, subject to the whims of men and yet powerful in their own right. Wear it with honor, and with pride. 
Why Solid Gold ✨

Solid gold is the best option if you:

1. Want to wear your piece forever or pass it down as an heirloom. Solid gold will last for centuries without degrading.

2. Want to invest in jewelry as an asset rather than an accessory. Gold traditionally appreciates in value and can always be melted down and made into a new piece

Unlike many brands, our gold is never hollow - it is always 100% solid, cast using the lost wax method, meaning there is a lot more gold in each piece.

Our gold is 100% certified recycled and each piece is handcrafted here in New York.
Product Details 🔍

Metal:
100% recycled solid yellow, white, or rose gold

Pendant Dimensions:
16mm x 14mm (excluding bail)
3mm thick
3.5 - 4 grams

Chain:
20 inch cable chain with lobster clasp

When will my piece ship? 🚚

We keep a small inventory of solid gold pieces - please check about the 'Add to Cart' button to see if your piece is in stock.

If not, it will display the estimated ship time so that we can custom make it for you in our NYC studio.
What does Traditional Retail Price mean? 💸

Most brands sell through boutiques and department stores, where the pricing model is usually a 2 - 4x markup from their wholesale price. For example, the jewelry brand sells the piece to the store for $1000, and then the store sells it to you for $2,500.

Because Common Era sells directly from our studio, we can give our customers the same pricing we would be giving to wholesale stores.
---
FAQ

When will my order ship?

All pieces except for made-to-order solid gold will ship within 24 hours on business days.

Solid gold orders ship from our NYC studio and the time to ship is indicated above the "Add to cart" button on those pieces.

What if my piece is lost in the mail?

This is in incredibly rare, but if it happens we will make it right with a free replacement.

Solid gold pieces are always shipped with signature required to ensure this doesn't happen.

Does your jewelry come in a box or a pouch?

Both! Our packaging is made in Chicago and consists of a peach-colored vegan suede pouch in a branded box, so they're easy to wrap up as gifts.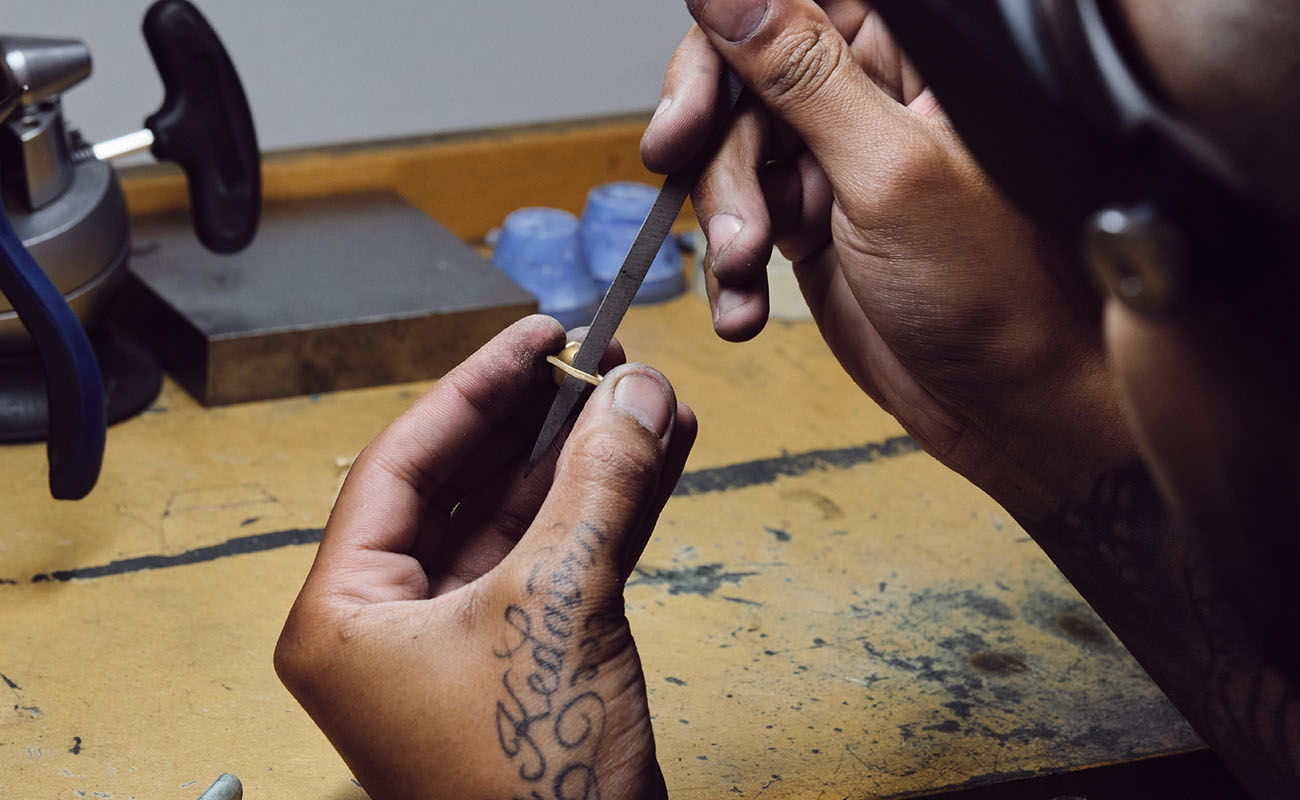 FEATURED BLOG
People are always curious about how jewelry companies price their pieces - how can that tiny little piece be worth $3000? I was one of those skeptical people until I founded...