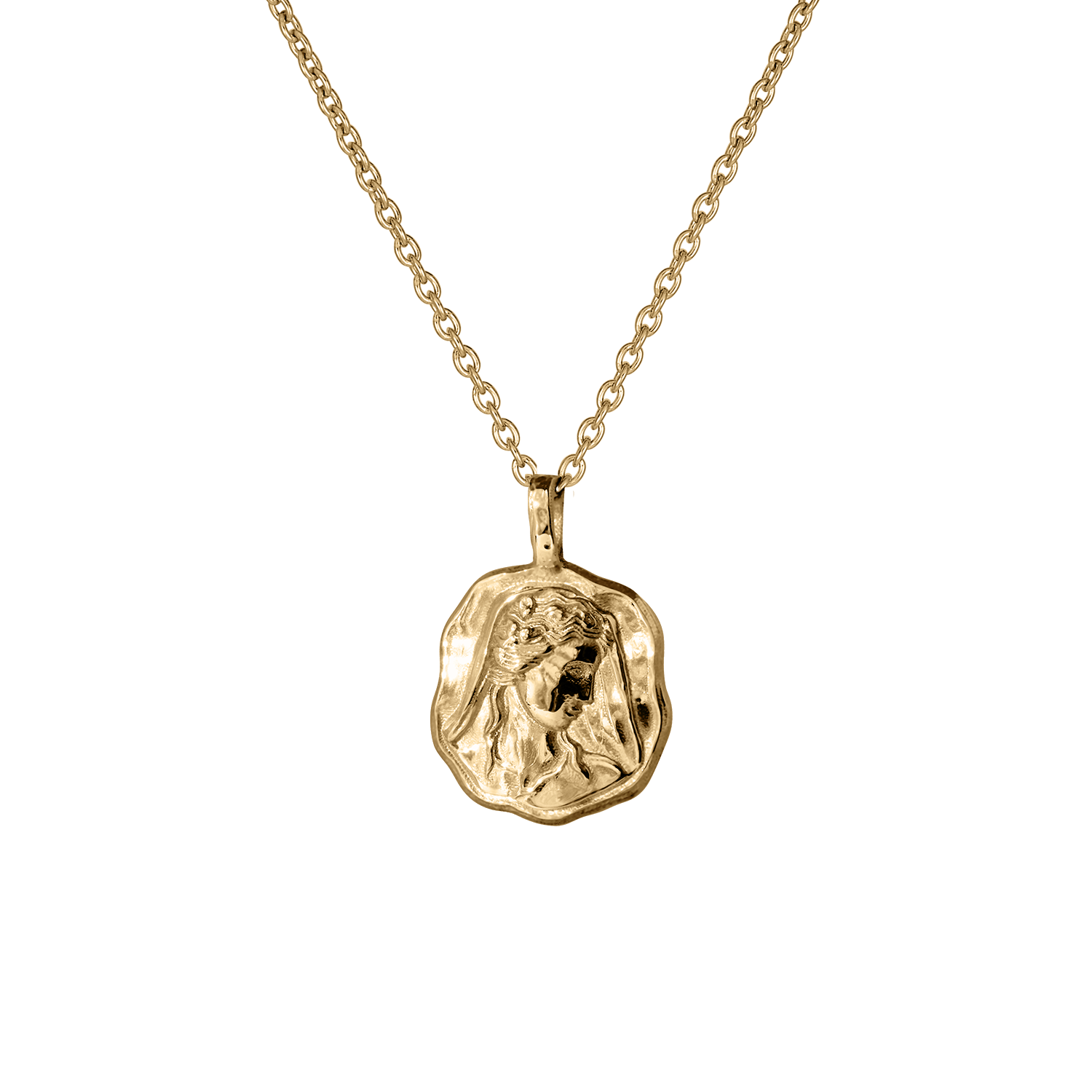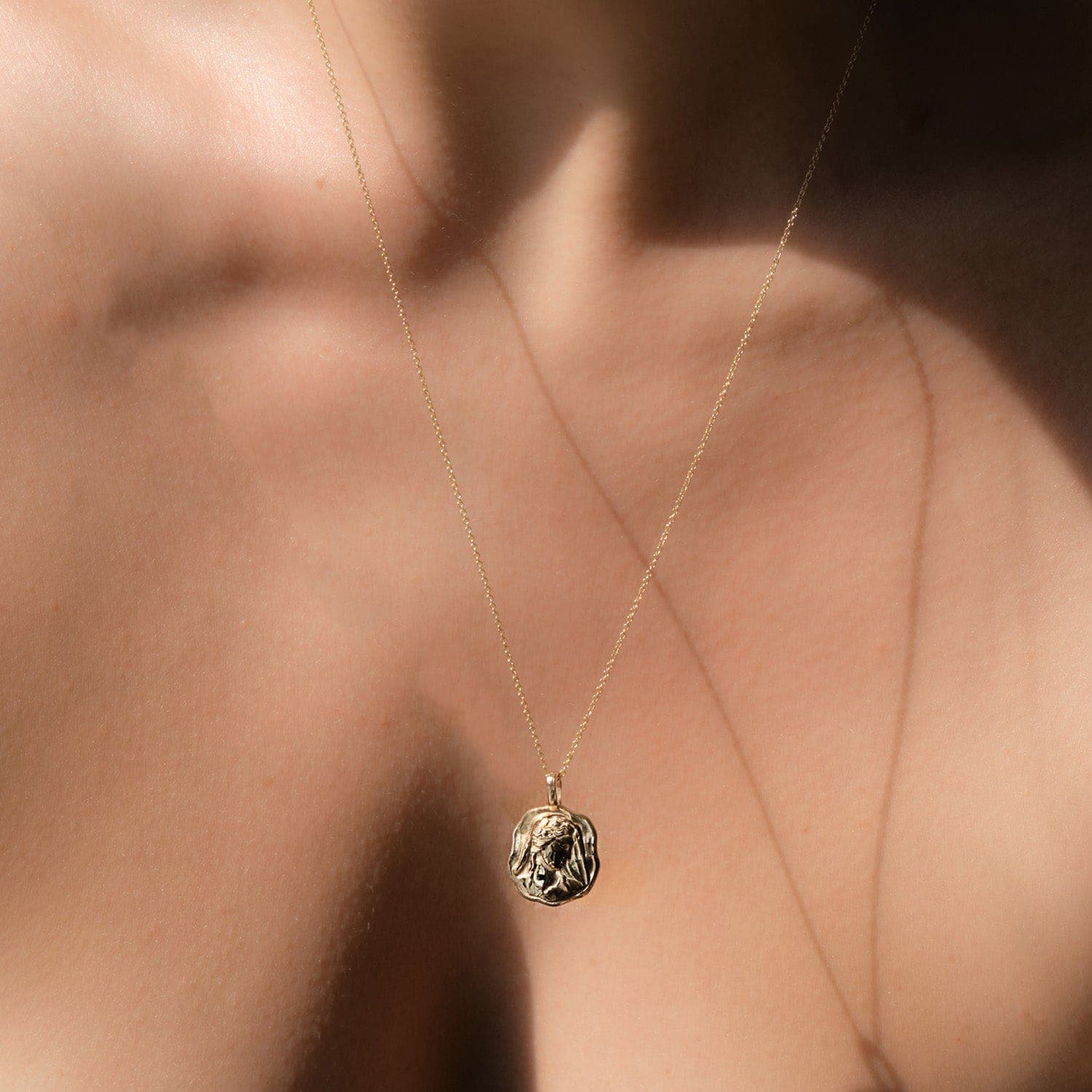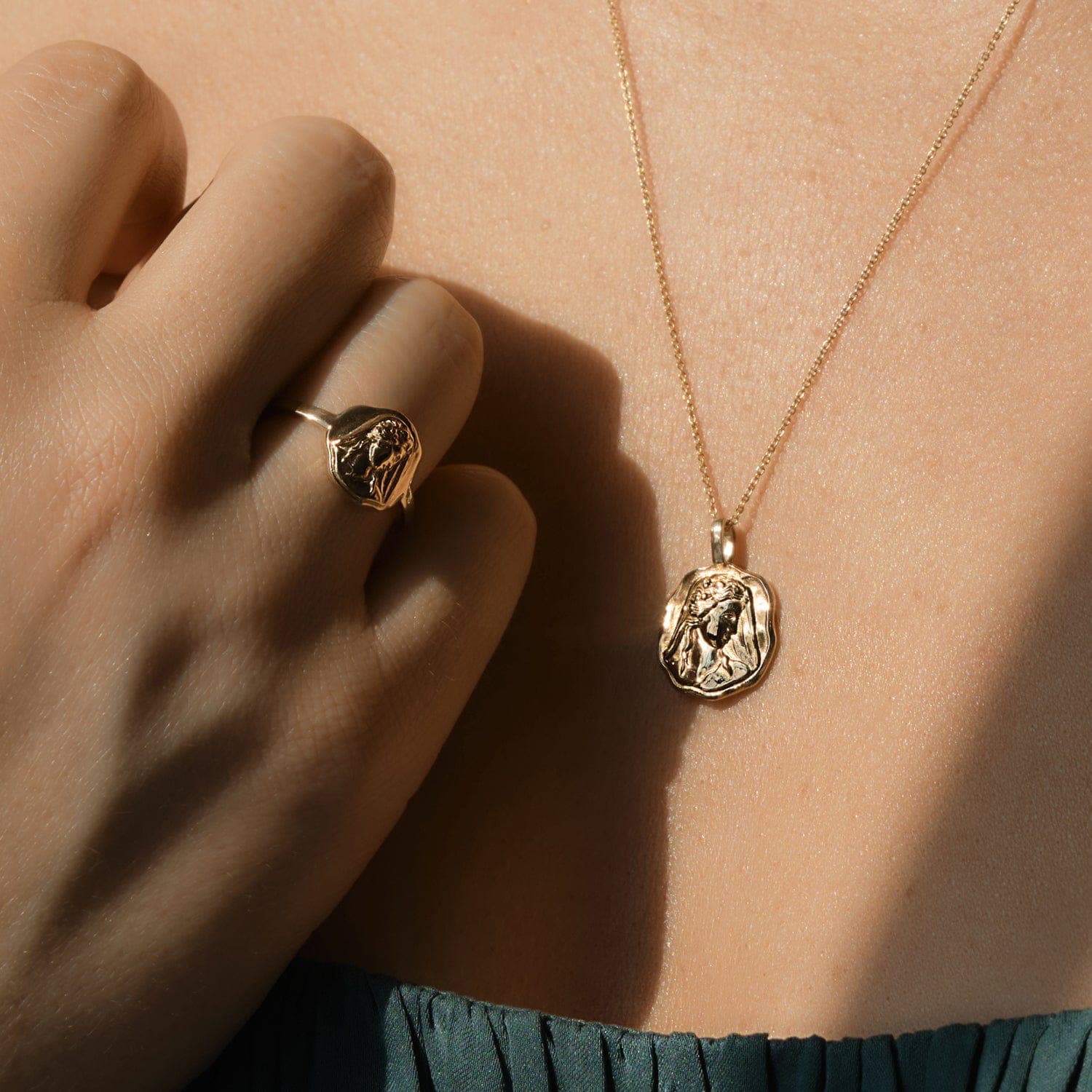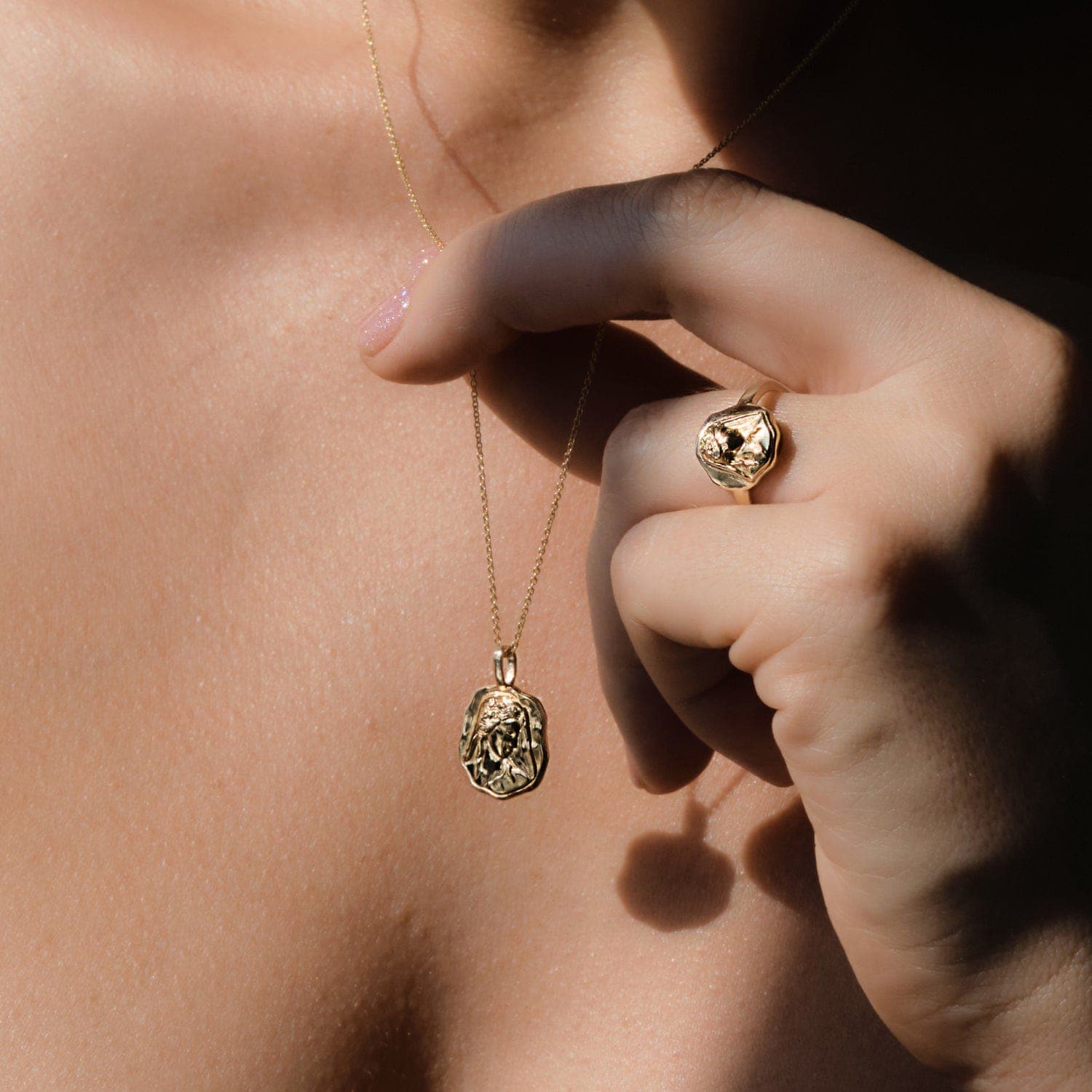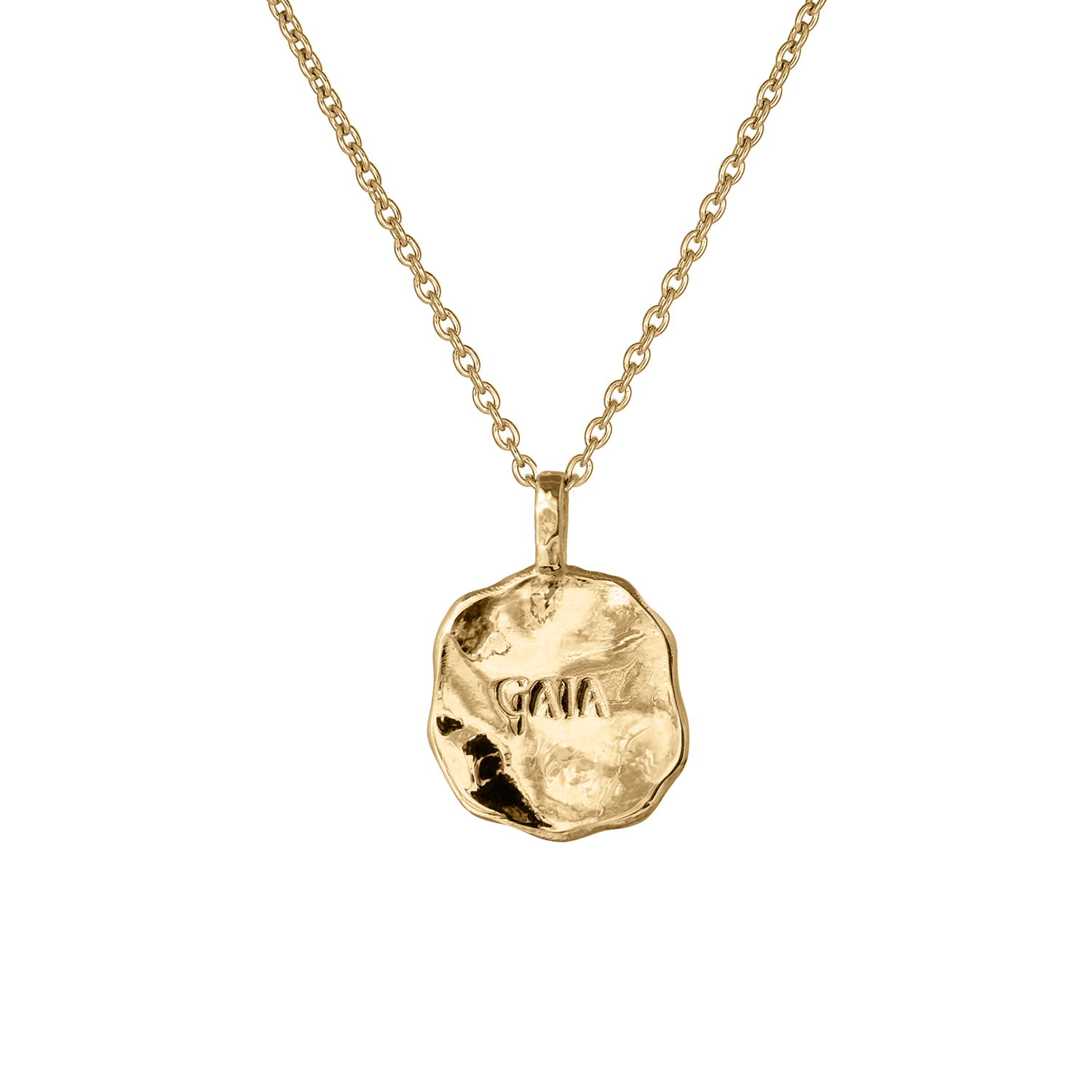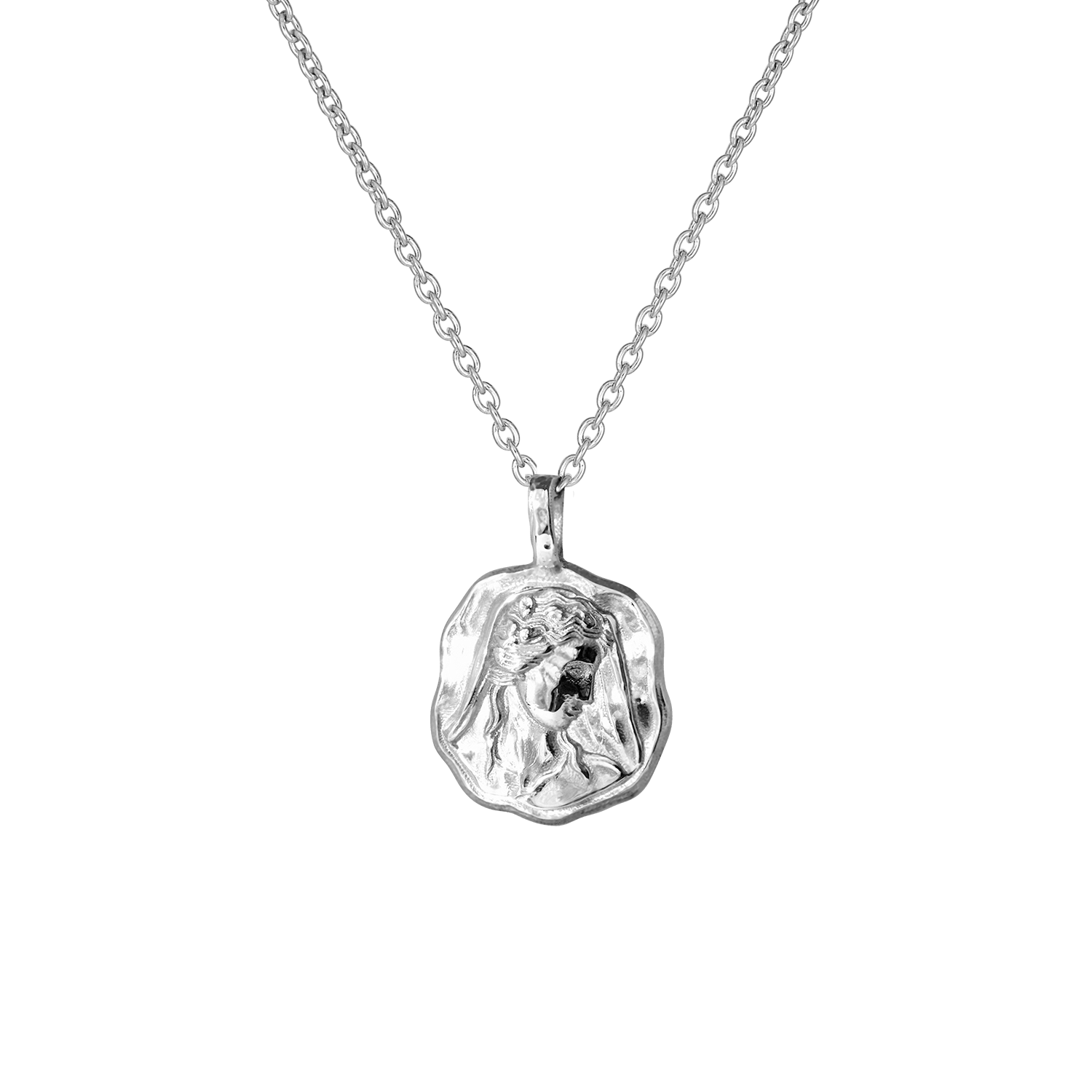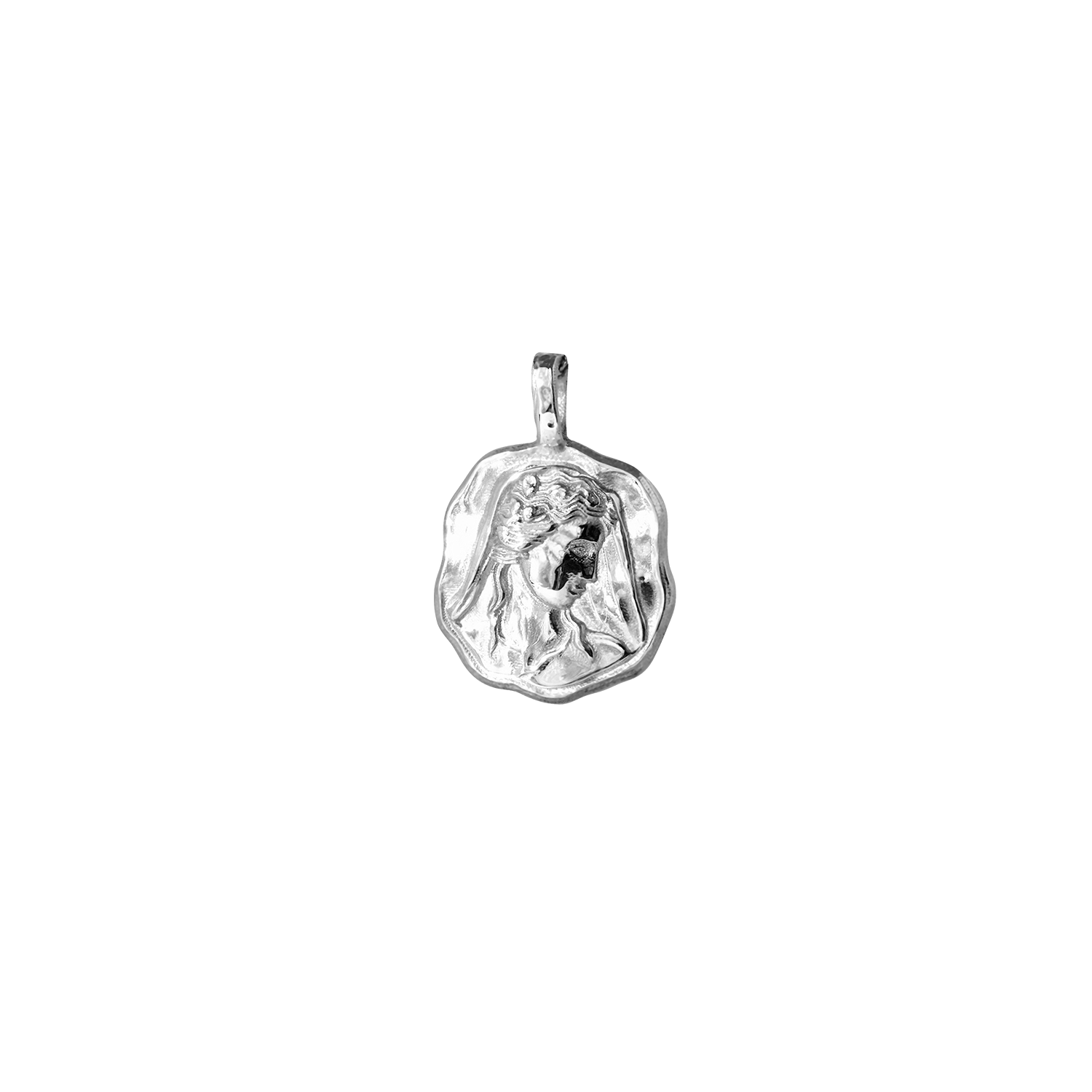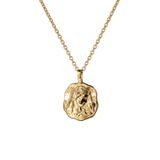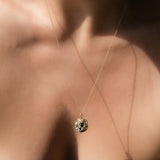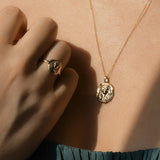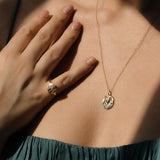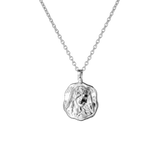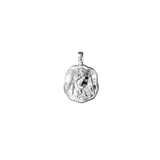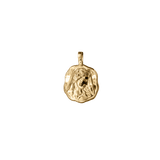 Gaia Molten Mini Medallion
Free shipping and returns
100% recycled solid gold or vermeil
Fairly made, fairly priced
Story

First, there was void, whose name is Chaos. Then sprung Gaia, verdant and lush, like pea shoots through snow. The first thing of substance was a woman. Gaia is the Earth personified, her name evokes images of magnificent carved canyons and meadows of tall grass.

She mothered so many, though Gaia herself sprung from a great nothing. She chose to be, for her children, everything she could not have. With no parentage to speak of, motherless Gaia had no well to draw from but the one inside herself.

Mother of the sea, wife of the sky, born with the abyss. When she laughs, the whole world shakes with her joy. Take a look at your mother when she laughs from deep in her belly. You may find she has a touch of this energy inside her.

This molten gold medallion is inspired by the depiction of Tellus, the roman equivalent of Gaia, on eastern frieze of the Ara Pacis. Around half the size of the 

original Gaia Medallion

, she is cast in 100% solid gold and can be purchased with or without a chain.
About Solid Gold ✨

Solid gold is the best option if you:

1. Want to wear your piece forever or pass it down as an heirloom. Solid gold will last for centuries without degrading.

2. Want to invest in jewelry as an asset rather than an accessory. Gold traditionally appreciates in value and can always be melted down and made into a new piece

Unlike many brands, our gold is never hollow - it is always 100% solid, cast using the lost wax method, meaning there is a lot more gold in each piece.

Our gold is 100% certified recycled and each piece is handcrafted here in New York.
Product Details

Metal:
100% recycled solid yellow, white gold, or 18k gold vermeil

Pendant Dimensions:
15mm x 15mm (excluding bail)
2mm thick
3.5 - 4 grams

Chain:
If purchasing solid gold medallion, chain will also be 14k solid gold
If purchasing 18k vermeil medallion, chain will also be 18k vermeil
20 inch cable chain with lobster clasp

When will my piece ship? 🚚

Gold Vermeil pieces ship same day or next business day.

We keep a small inventory of solid gold pieces - please check about the 'Add to Cart' button to see if your piece is in stock.

If not, it will display the estimated ship time so that we can custom make it for you in our NYC studio.
What does Traditional Retail Price mean? 💸

Most brands sell through boutiques and department stores, where the pricing model is usually a 2 - 4x markup from their wholesale price. For example, the jewelry brand sells the piece to the store for $1000, and then the store sells it to you for $2,500.

Because Common Era sells directly from our studio, we can give our customers the same pricing we would be giving to wholesale stores.
About Gold Vermeil

Gold Vermeil, pronounced ver-may, is a french term for a style of gold plating that is regulated by the federal government. Unlike "gold plated" jewelry, vermeil must always be on a solid 925 sterling silver base - rather than brass - with at least 2.5 microns thickness of gold. This is 3 times thicker than normal gold plating.

This makes vermeil a longer lasting product than gold plated jewelry, as well as more valuable because it's composed entirely of precious metals.
---
FAQ

When will my order ship?

All pieces except for made-to-order solid gold will ship within 24 hours on business days.

Solid gold orders ship from our NYC studio and the time to ship is indicated above the "Add to cart" button on those pieces.

What if my piece is lost in the mail?

This is in incredibly rare, but if it happens we will make it right with a free replacement.

Solid gold pieces are always shipped with signature required to ensure this doesn't happen.

Does your jewelry come in a box or a pouch?

Both! Our packaging is made in Chicago and consists of a peach-colored vegan suede pouch in a branded box, so they're easy to wrap up as gifts.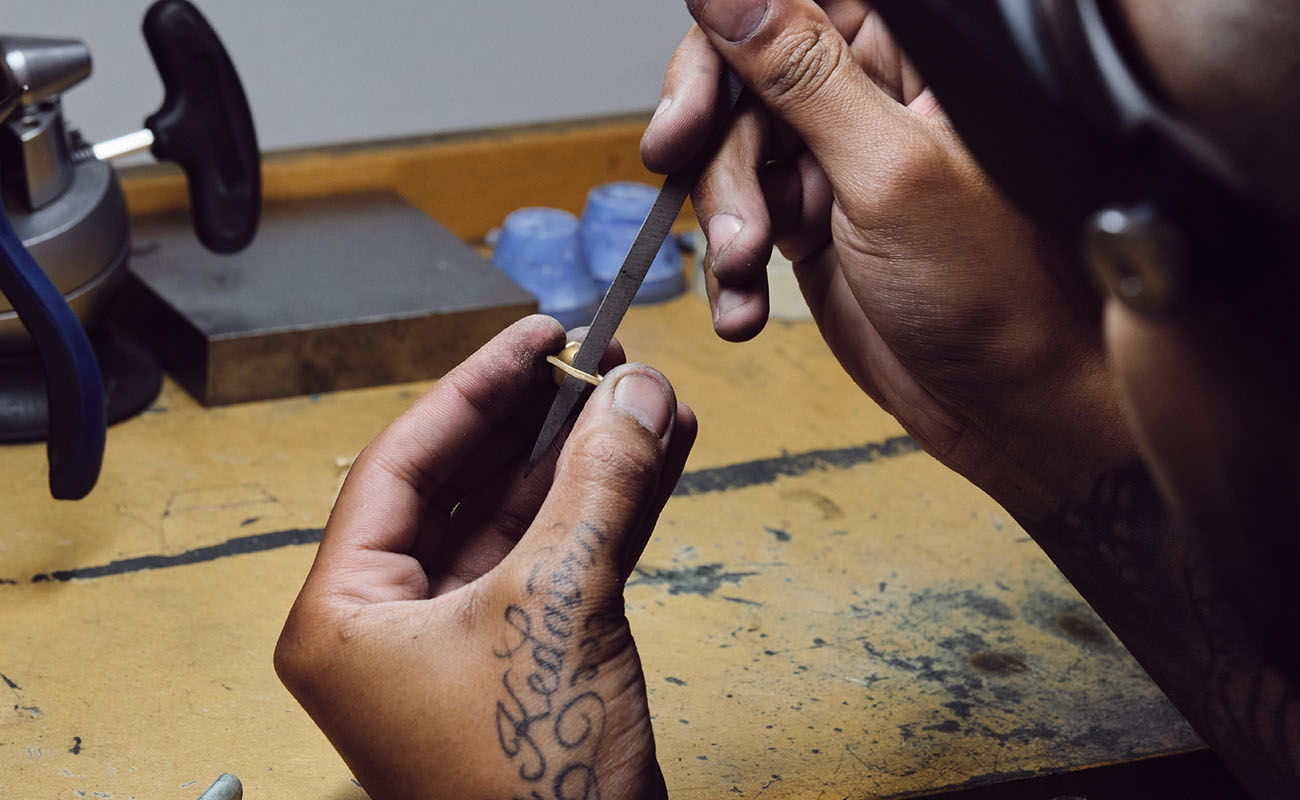 FEATURED BLOG
People are always curious about how jewelry companies price their pieces - how can that tiny little piece be worth $3000? I was one of those skeptical people until I founded...