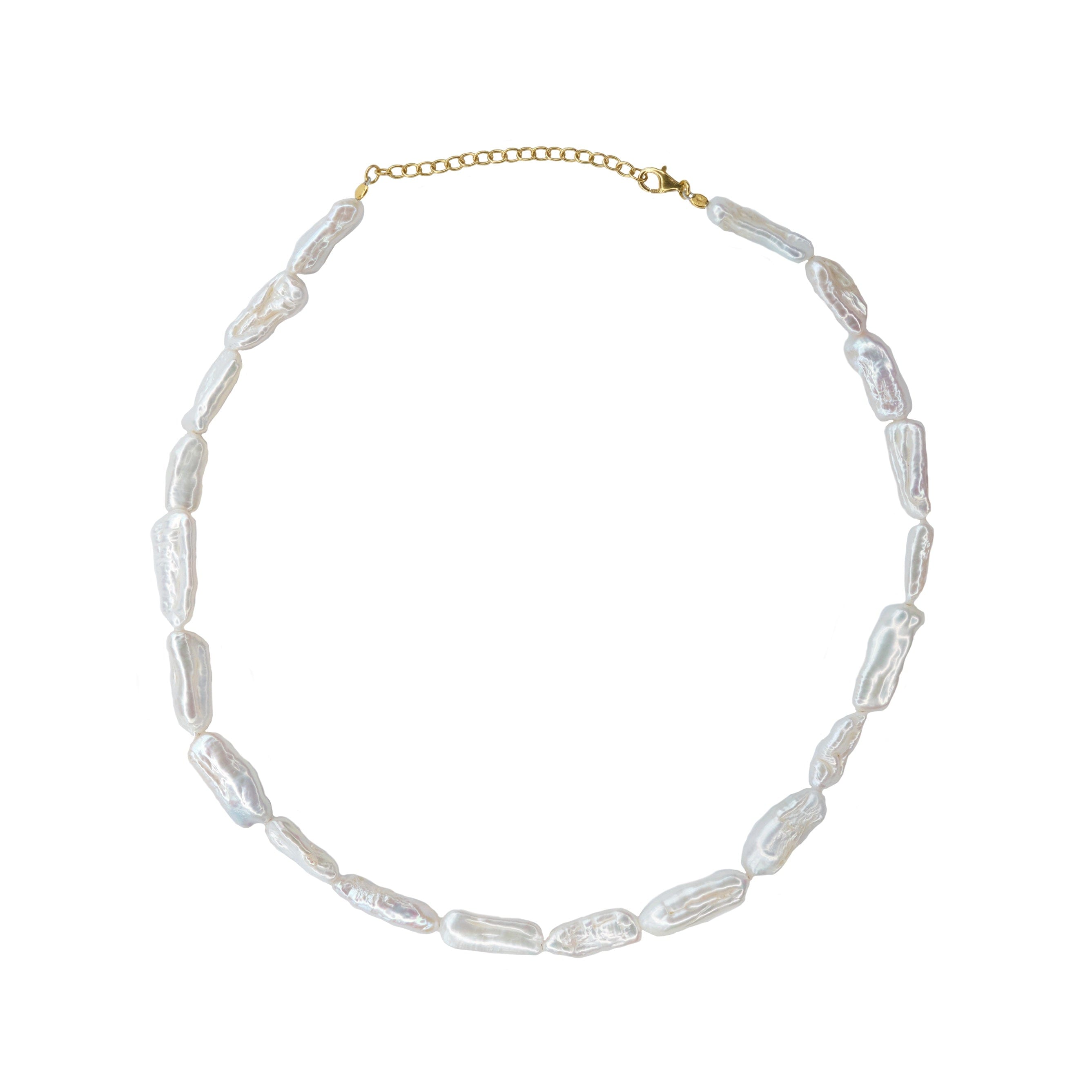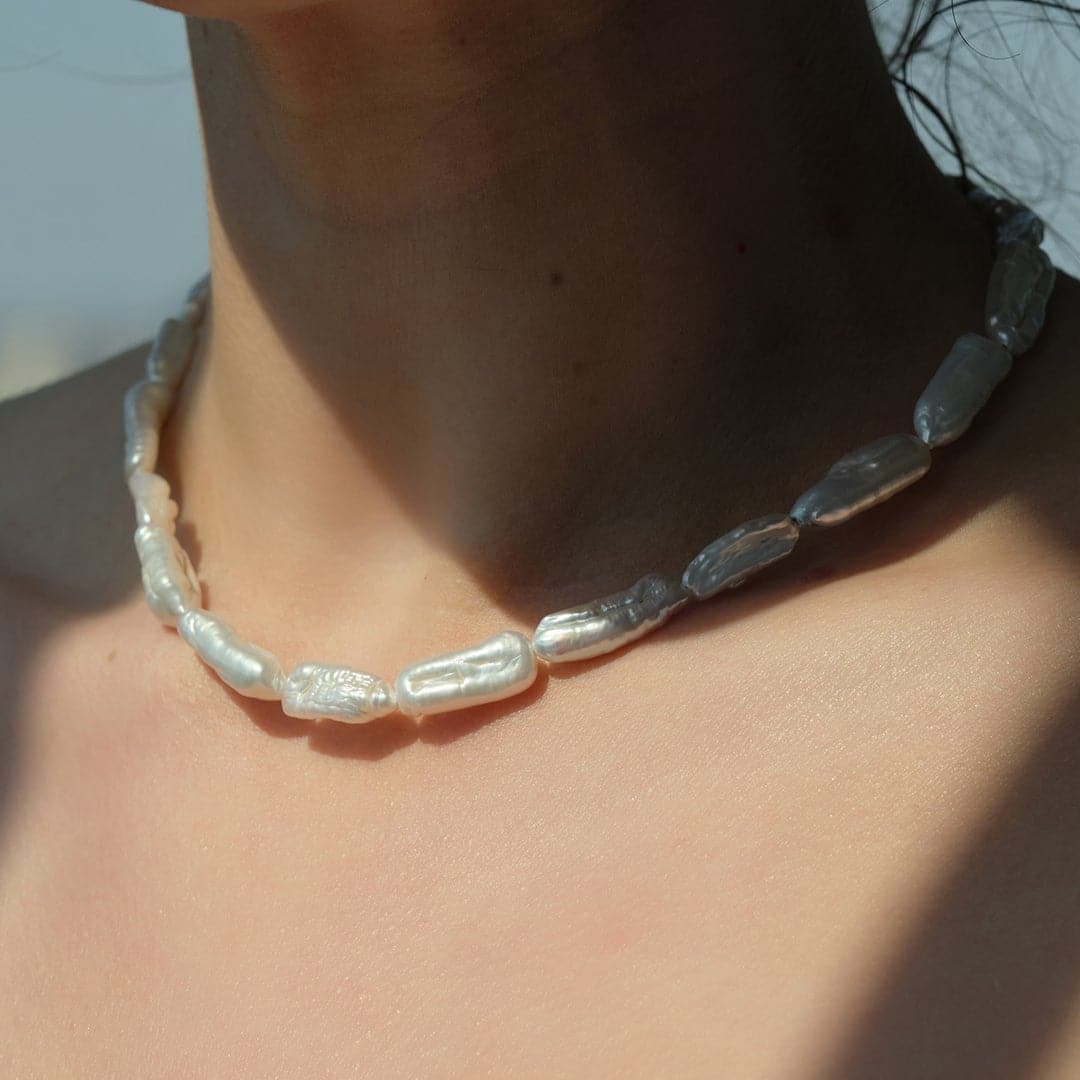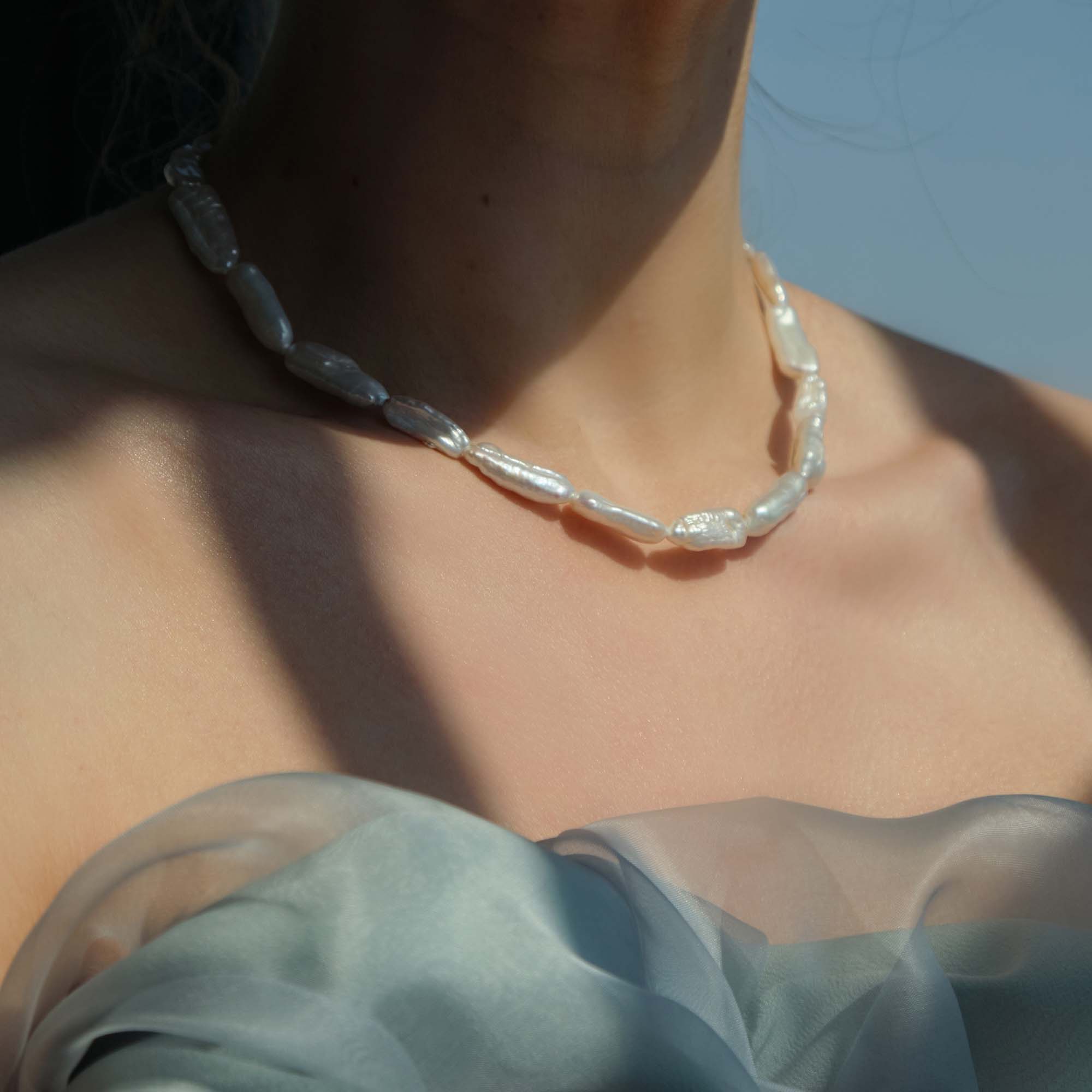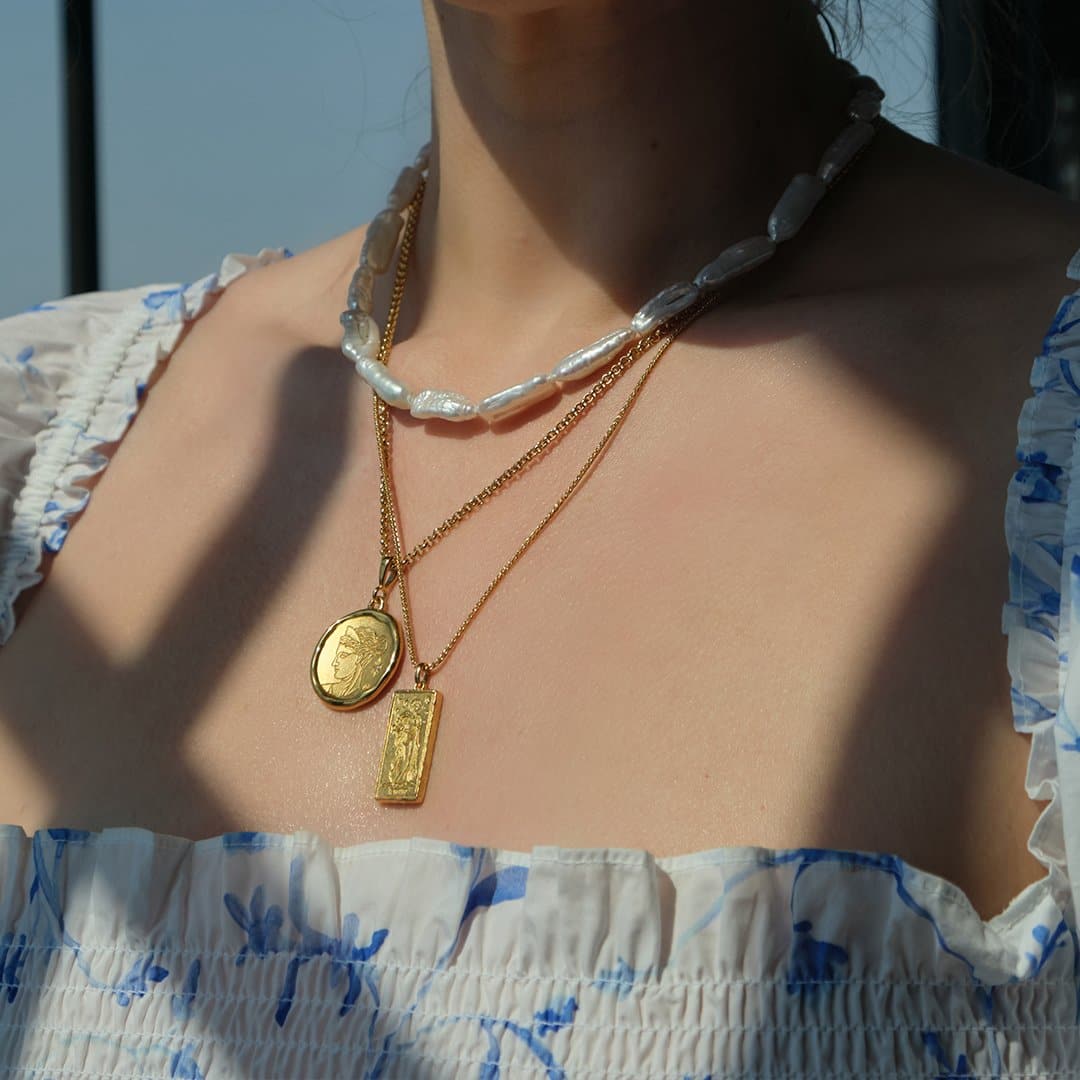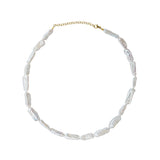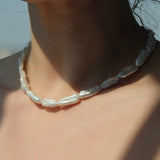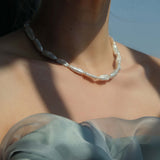 Free shipping and returns
100% recycled metals always
Fairly made, fairly priced
Story

Galatea was a fair and lovely Nereid, a sea nymph of the Mediterranean. She was born to the sea god Nereus and the nymph Doris, on a cool, tranquil morning, and she would forever after be the one who brings gentle tides, the goddess of the calm sea.

Her name means "she who is milk-white," and like the exquisite pearls of the Galatea collar, she is of the ocean, gloriously imperfect in her natural beauty, marked by saltwater and fashioned into something iridescent, as if softly lit from within. The Nereids treasured these jewels of the deep and wore strings of pearls to bind their hearts to their home, the sea.

The pearls of the Galatea collar swirl like the burbling waters of the river god Acis, who, in life, was Galatea's beloved. The circular shape, or annulus, represents the everlasting love between the sea nymph and the river god, as ceaseless as the tides, a love that endured beyond the bounds of life and death.

This necklace is 14 inches long, with a 2 inch gold vermeil extender.
---
FAQ

When will my order ship?

All pieces except for made-to-order solid gold will ship within 24 hours on business days.

Solid gold orders ship from our NYC studio and the time to ship is indicated above the "Add to cart" button on those pieces.

What if my piece is lost in the mail?

This is in incredibly rare, but if it happens we will make it right with a free replacement.

Solid gold pieces are always shipped with signature required to ensure this doesn't happen.

Does your jewelry come in a box or a pouch?

Both! Our packaging is made in Chicago and consists of a peach-colored vegan suede pouch in a branded box, so they're easy to wrap up as gifts.

Frequently asked question

Use this to answer some common questions you hear from your customers. You could discuss product details, size fit, shipping policies, or anything you think would help merchants make an informed decision about your products. This section will appear across all products.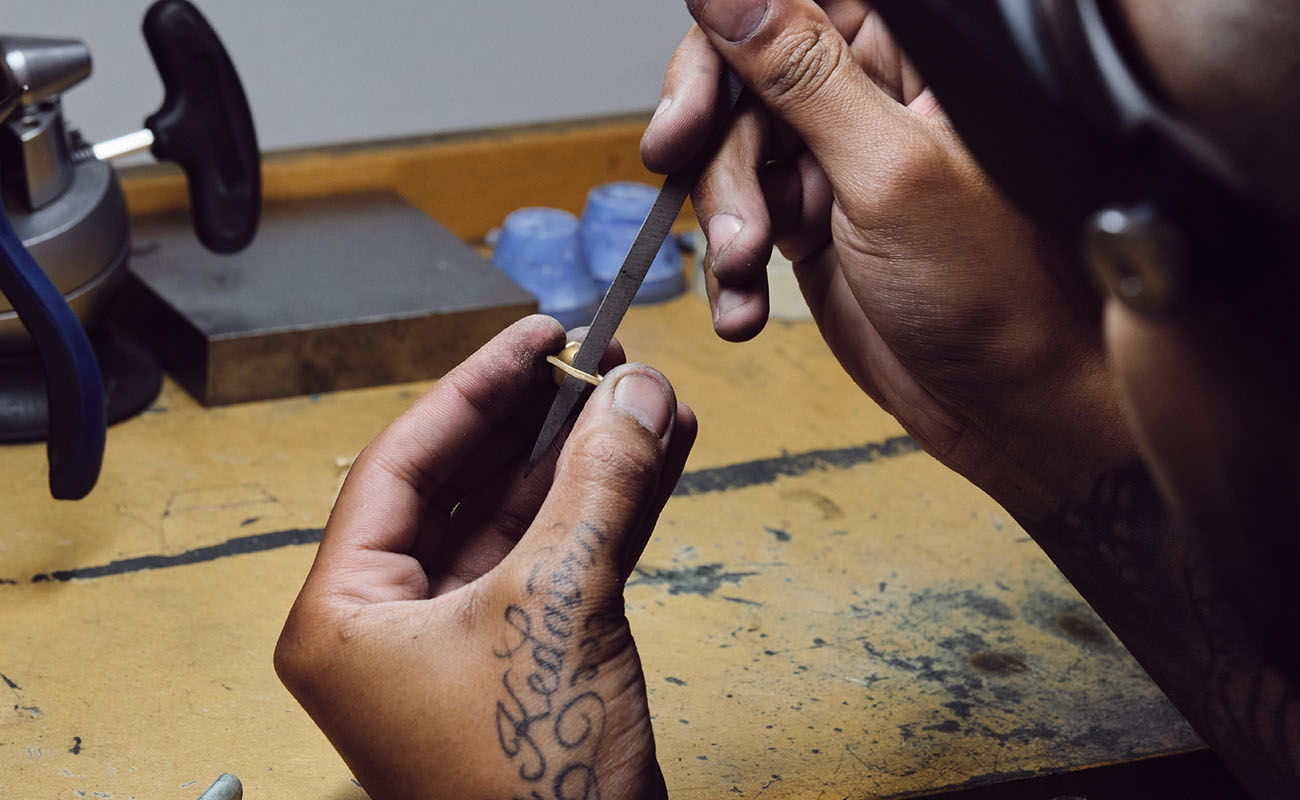 FEATURED BLOG
People are always curious about how jewelry companies price their pieces - how can that tiny little piece be worth $3000? I was one of those skeptical people until I founded...