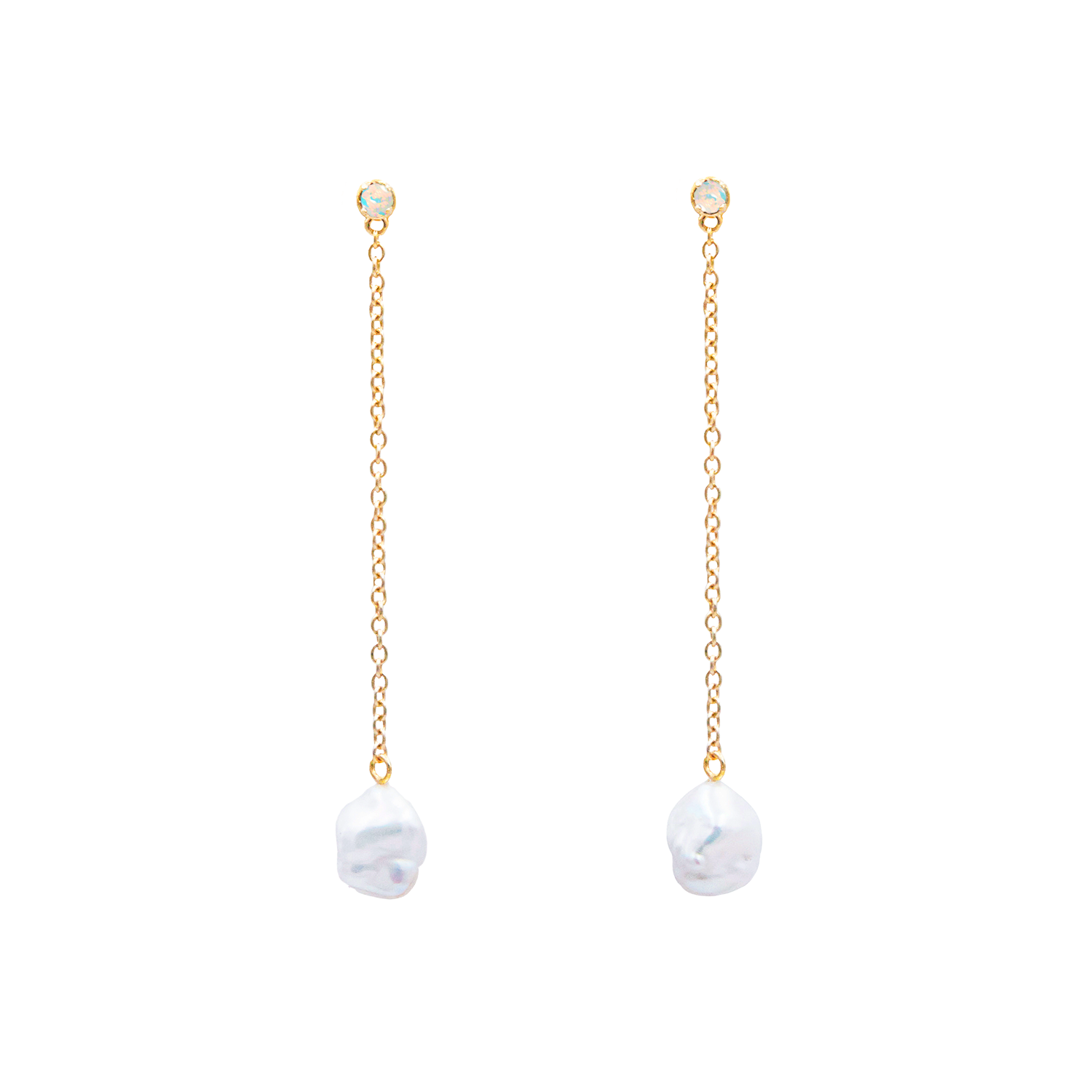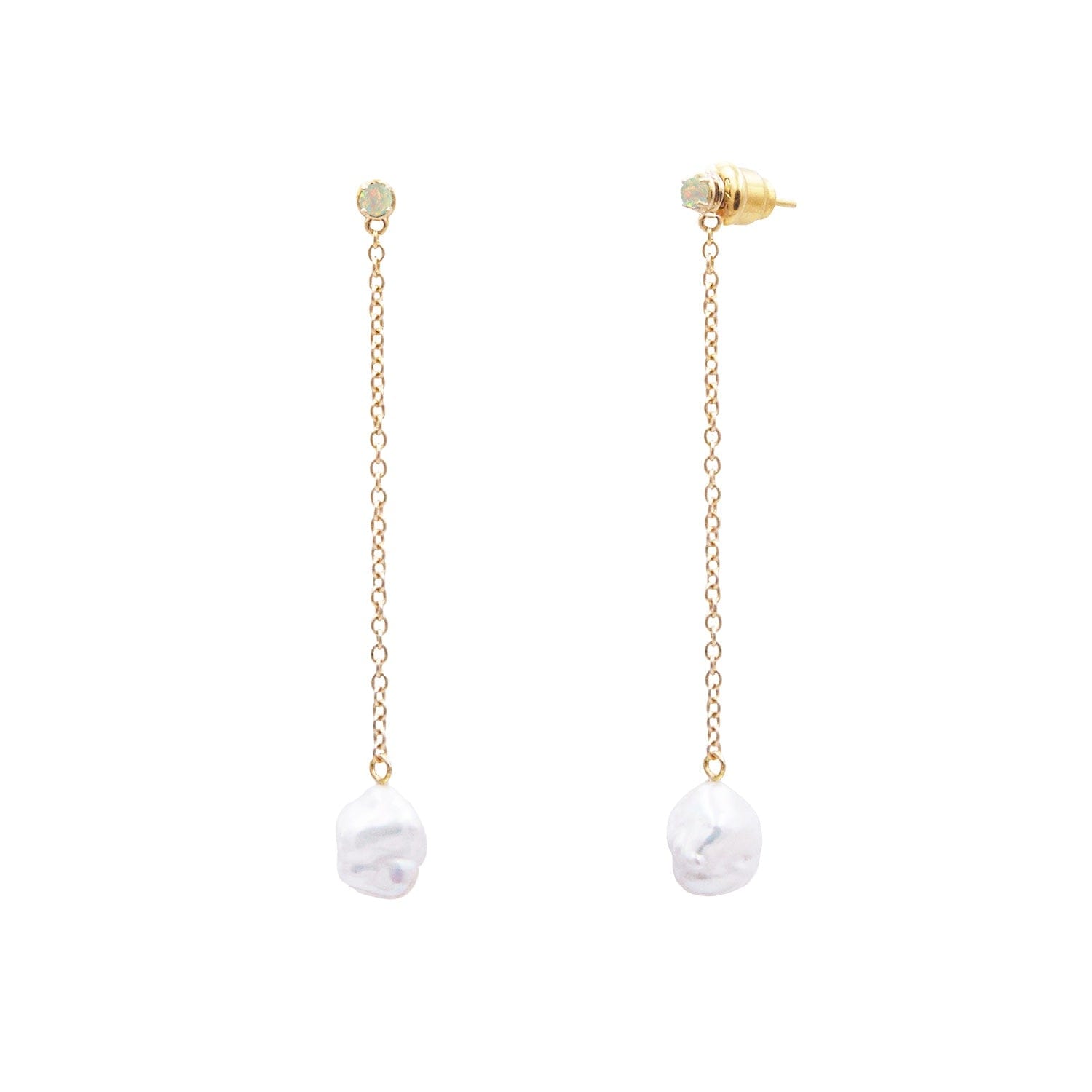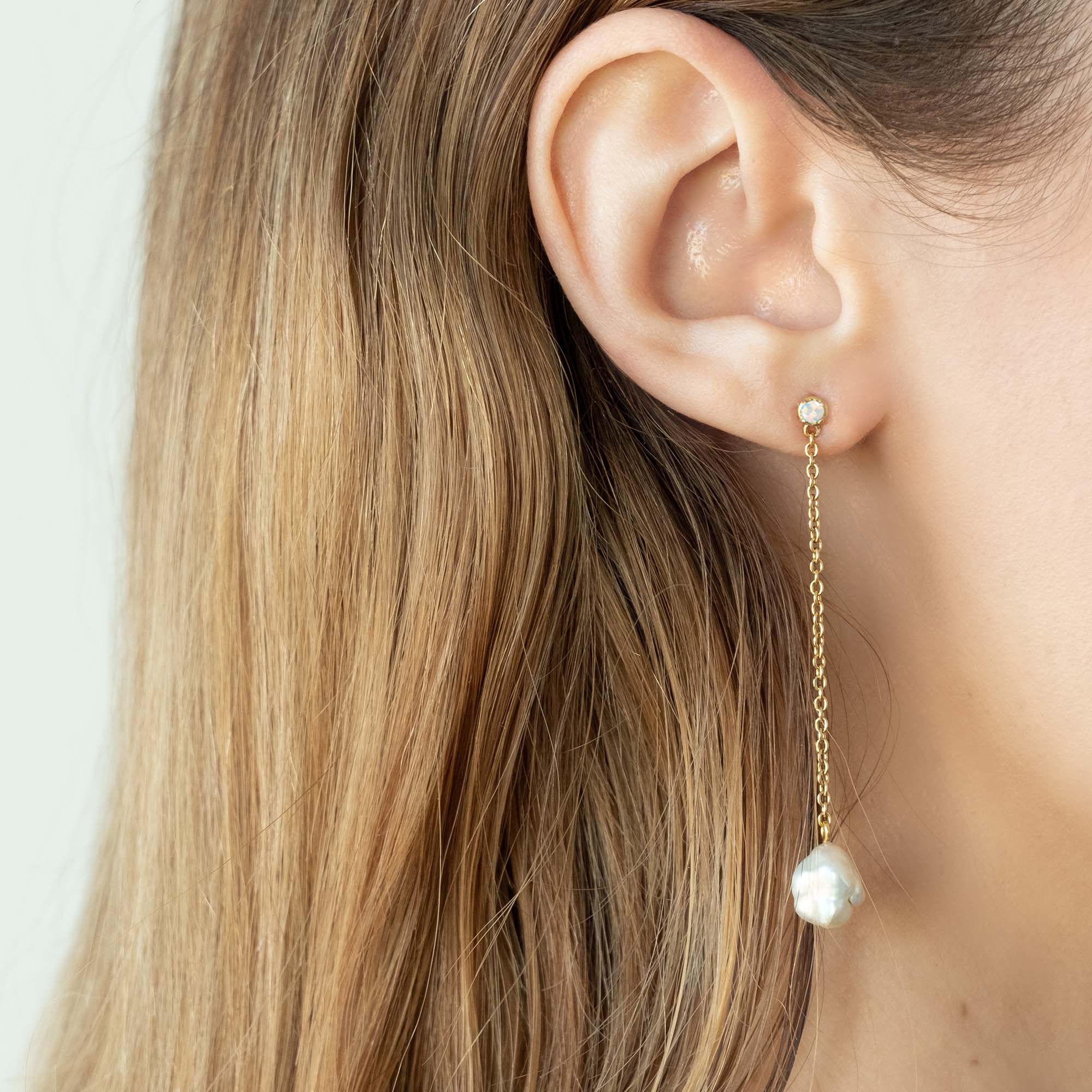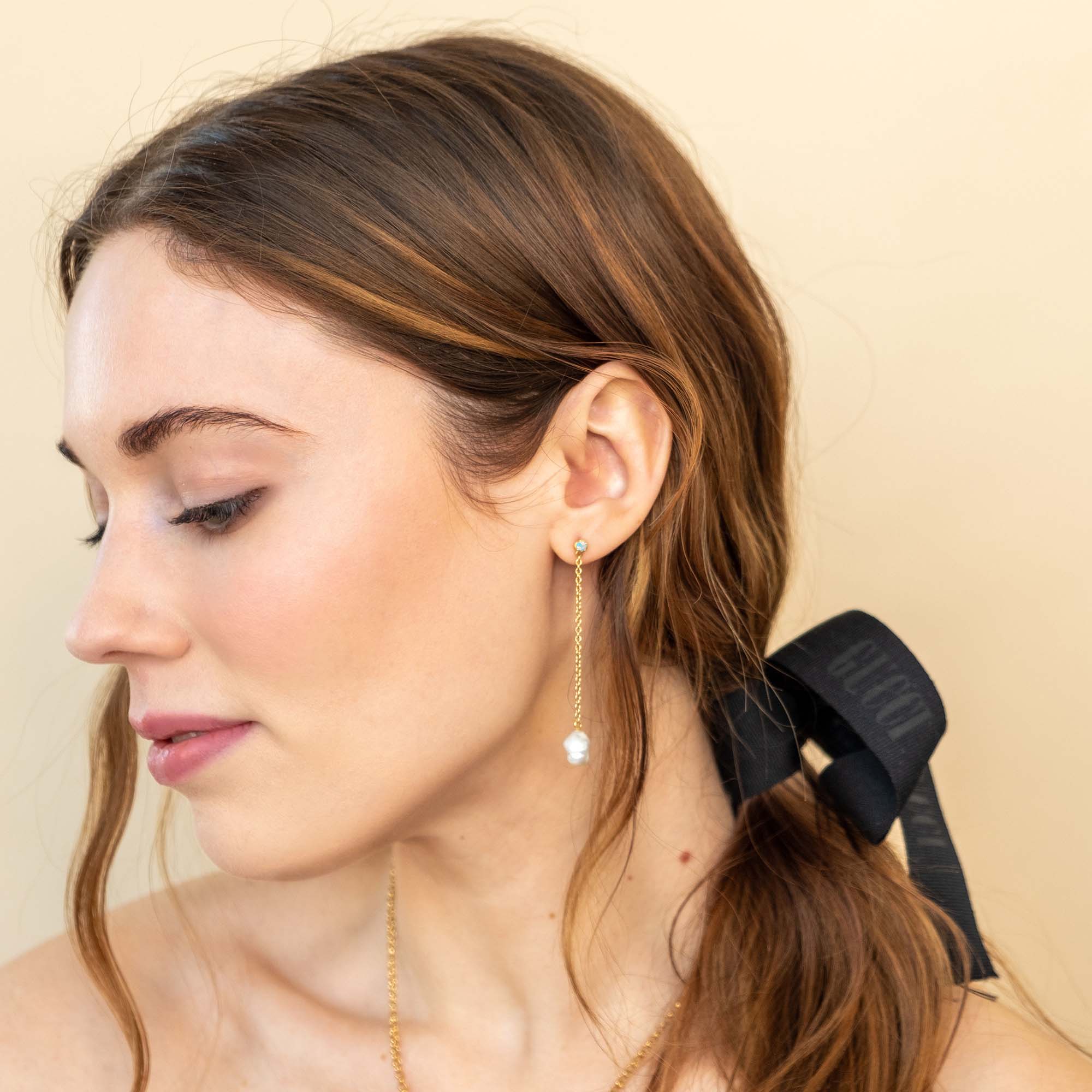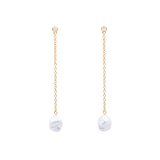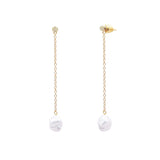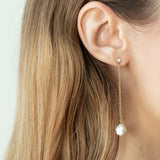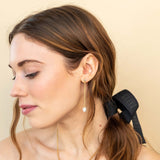 Floating Pearl and Opal Drop Earrings
Free shipping and returns
100% recycled metals always
Fairly made, fairly priced
Description

Pliny the Elder wrote in 75 BCE that opals "display at once the piercing fire of rubies, the purple brilliancy of amethysts and the sea-green of emeralds, the whole blended together and flashing with a brightness that is quite incredible…while others speak of it as resembling the flame of burning brimstone." In fact, the word "opal" comes from ancient Byzantine Greek word, opallios, which means "to change color." 

These 3mm natural opals are veined with fire, shifting from white to blue to red as the light catches. 

10mm keshi pearls are suspended from a delicate 18k gold vermeil chain.

 

 
---
FAQ

When will my order ship?

All pieces except for made-to-order solid gold will ship within 24 hours on business days.

Solid gold orders ship from our NYC studio and the time to ship is indicated above the "Add to cart" button on those pieces.

What if my piece is lost in the mail?

This is in incredibly rare, but if it happens we will make it right with a free replacement.

Solid gold pieces are always shipped with signature required to ensure this doesn't happen.

Does your jewelry come in a box or a pouch?

Both! Our packaging is made in Chicago and consists of a peach-colored vegan suede pouch in a branded box, so they're easy to wrap up as gifts.

Frequently asked question

Use this to answer some common questions you hear from your customers. You could discuss product details, size fit, shipping policies, or anything you think would help merchants make an informed decision about your products. This section will appear across all products.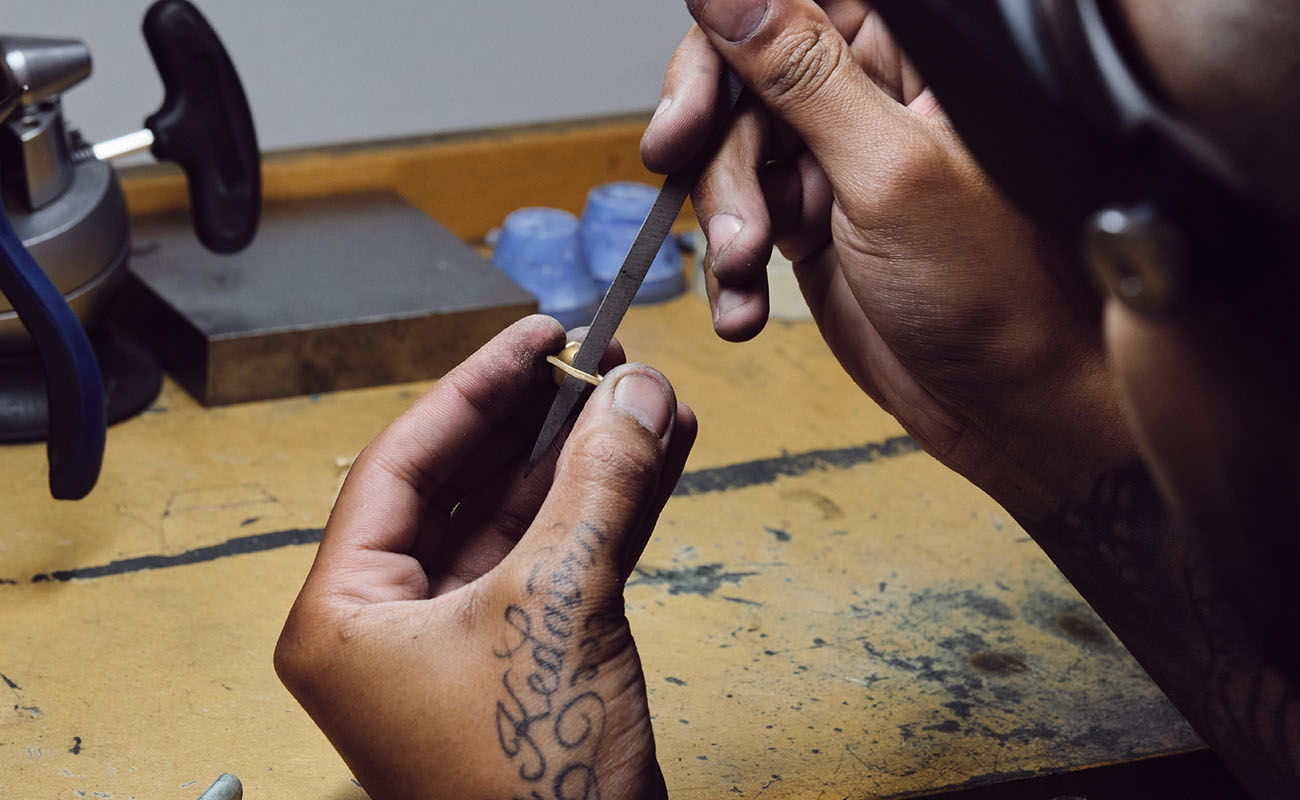 FEATURED BLOG
People are always curious about how jewelry companies price their pieces - how can that tiny little piece be worth $3000? I was one of those skeptical people until I founded...